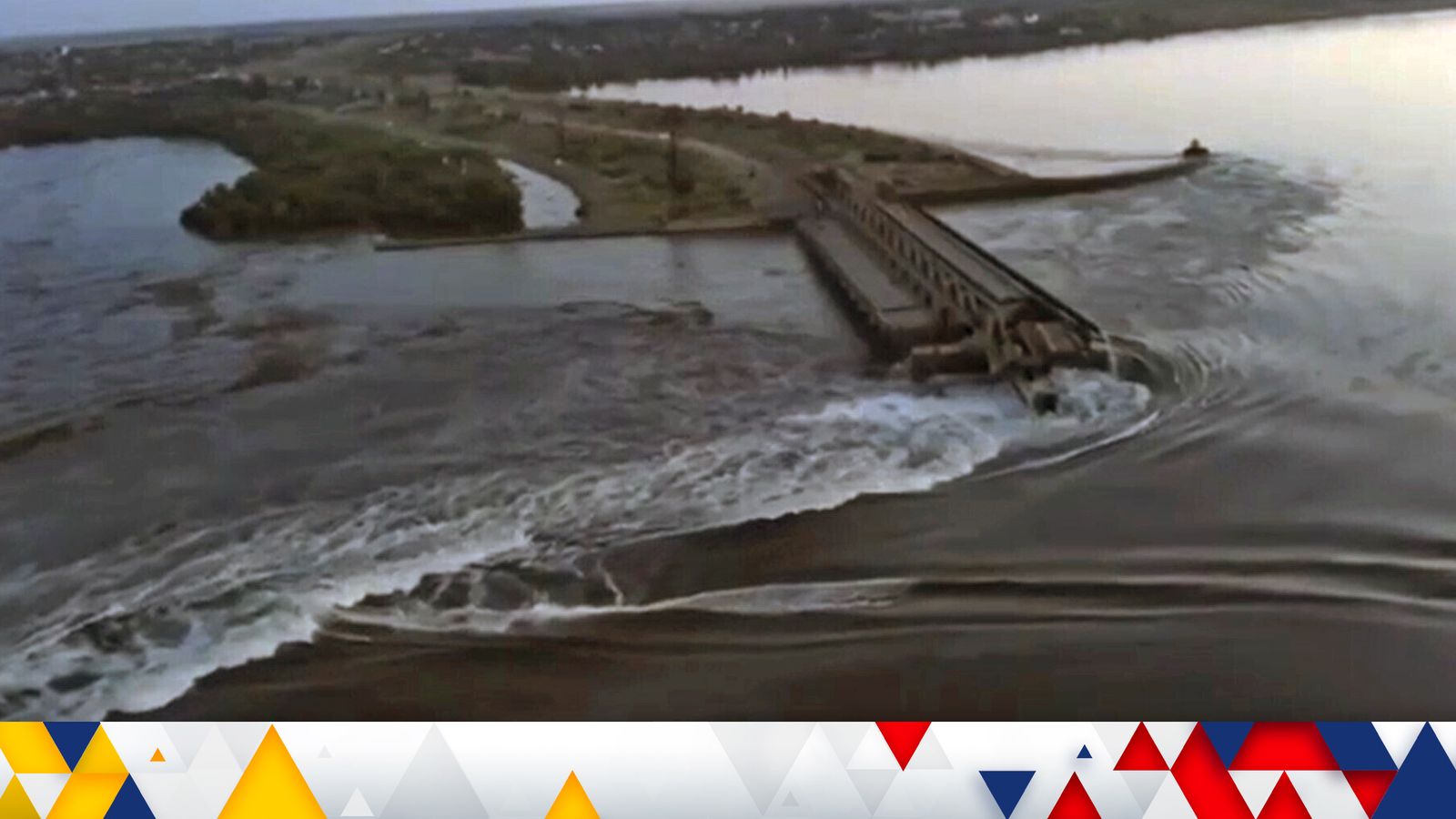 Putin's dam attack is a dangerous escalation that takes the war in an even more perilous direction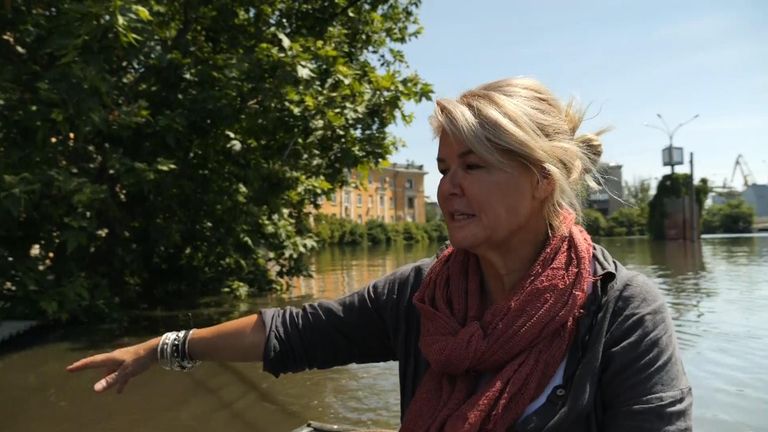 The breach of the Nova Kakhovka dam is most worrying for what it says about the mind of Russian President Vladimir Putin and his generals – and their capacity for dangerous escalation.
It takes the war in an even more perilous direction.
The military impact is likely to be temporary. Armies blow dams or use them to unleash floodwaters for tactical advantage.
The Soviets and the Germans both did it in the Second World War.
But the gains generally do not hold. Water drains away, the ground dries out.
Warning of 'grave consequences' after dam blast – live updates
Ben Barry, a land war senior fellow at the International Institute of Strategic Studies, said: "It could set back any assault river crossing for a couple of weeks.
"Difficult to tell for how long. But only once the water subsides and the ground dries out will Ukraine have the same chance of a river crossing as it did before the flood."
And he believes an attack across the swollen Dnipro is not out of the question even now.
"It's not impossible to do an assault river crossing across a river that's in full flood. It's just more difficult," he said.
Kherson main square 'awash with water'

The Russians have blamed the Ukrainians for the attack, but most analysts have dismissed that as unlikely to impossible.
The Russians have a proven track record for accusing the other side of doing what they have themselves done. And the Russians have most to gain. Up to a point.
Read more:
Satellite images reveal scale of dam damage
Five environmental impacts of dam collapse
'42,000 people at risk' from dam flooding
The breach benefits the Russians by reducing the length of the frontline it has to defend and allowing it to focus attention in the east, but not indefinitely.
And it has blowback for the Russians too, flooding some of the defensive positions they have dug in on the southern bank since retreating there last August.
So temporary gain, some self-harm and all the opprobrium that comes with carrying out yet another war crime.
Where is the margin in that for Vladimir Putin? It looks rash and premature. A disproportionate and irrational act.
But that may be the point.
Ukraine dam attack explained

Russian president 'excels in scare tactics'
In war, it can pay to do the crazy thing, to look unhinged and keep your enemy guessing at your next act of madness.
Putin excels in scare tactics and knows the dam blast makes him look more dangerous.
If Russia was irresponsible enough to blow the dam and unleash such destruction for limited advantage, what will it do next, planners in Kyiv and the West will be asking.
The fear now is for the Zaporizhzhia nuclear power plant. The dam breach endangers the supply of water to its cooling systems. Could Russia now sabotage the plant to change the course of the war?
The destruction of the dam undoubtedly changes the risk calculus in handling Russia, but correctly calibrating it will need cool heads so it is not overdone.
Ukraine war: Major dam attack

Putin has, after all, indulged in nuclear sabre-rattling for much of this war.
It has weighed on the minds of Ukraine's allies and made them more timid in arming Kyiv.
But so far analysts say his nuclear bluster is just that.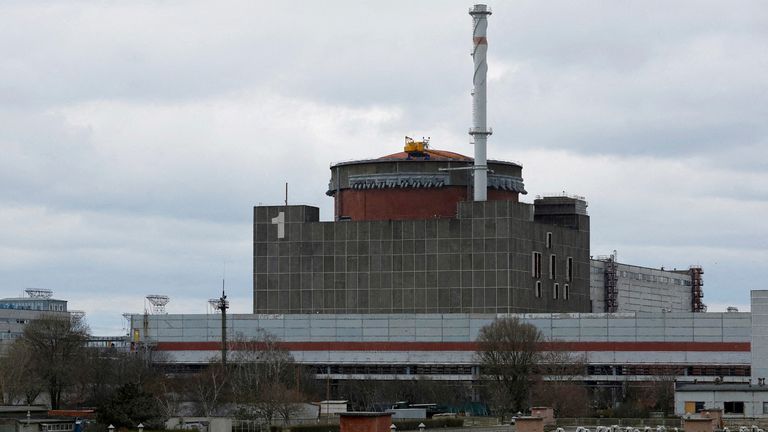 The nuclear option
There is no sign of Putin starting the lengthy process of bringing tactical warheads out of storage and deploying them.
And any disaster at Zaporizhzhia threatens Russia most.
Click to subscribe to Ukraine War Diaries wherever you get your podcasts
The prevailing winds would be most likely to carry the fallout east across the Russian border.
The Russians have shown stunning disregard for the welfare of their own soldiers but a radioactive cloud over their defensive positions and logistics lines would be challenging to say the least.
What we can say for sure is this war has swung again in a more unpredictable direction and the longer it goes on, the more such lurches are likely to happen.
Somalia truck bombing kills 15 people and wounds 40 others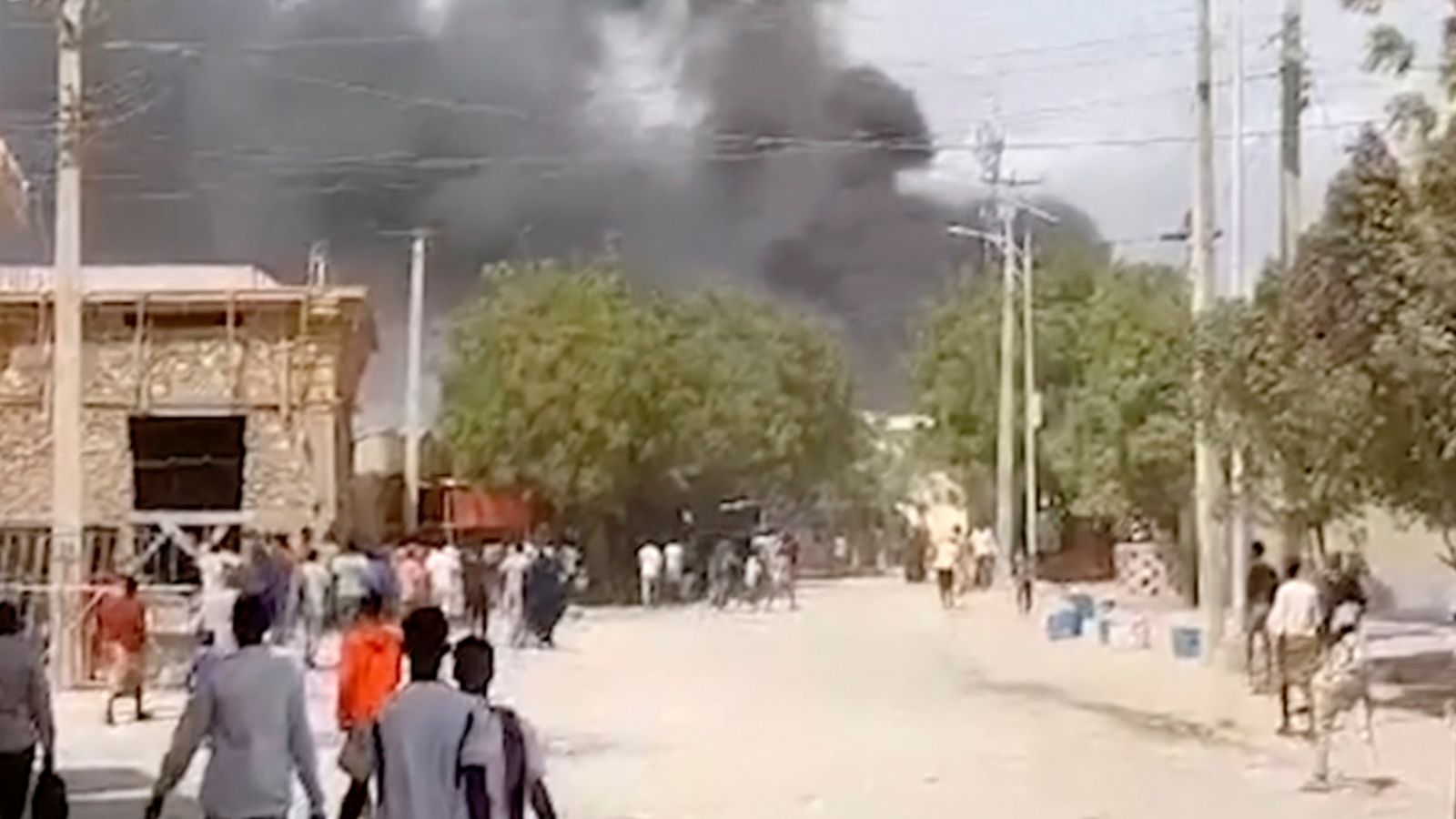 A bombing at a checkpoint in Somalia has killed at least 15 people and wounded 40 others, authorities have said.
Images on social media showed a damaged truck cab on fire and black smoke billowing from the scene in the central city of Beledweyne.
No one has immediately claimed responsibility, including Al Shabaab, which often carries out attacks and controls parts of Somalia.
Police officer Ahmed Aden said the dead included five police officers who fired on the truck in a failed attempt to stop it from ramming into the nearby checkpoint.
Shops nearby were reduced to rubble, with reports of people missing beneath the debris.
It was a truck loaded with explosive devices that forcefully passed through the government-manned checkpoint, and a pick-up vehicle belonging to security personnel was chasing it when it exploded," said witness Abdikadir Arba, who said he was about 200 metres away and was one of the first responders.
Abdifatah Mohamed Yusuf, director-general of the Hirshabelle Ministry of Humanitarian and Disaster Management, confirmed the deaths.
"Twenty of the wounded have been admitted to Beledweyne hospitals, while another 20 are in critical condition, prompting a request for their airlift to Mogadishu for advanced medical treatment," he said.
Read more on Sky News:
Somalia is fighting a battle on all fronts
At least 20 killed in hotel attack
Locust swarms risk food crisis
Hirshabelle is a state that includes Beledweyne. It has been the centre of the Somali government's latest military offensive against extremists from Al Shabaab.
Click to subscribe to the Sky News Daily wherever you get your podcasts
Al Shabaab has been battling Somalia's central government for more than a decade, aiming to establish its rule based on strict interpretation of Islamic sharia law.
Fugitive on run for more than 30 years laughs as he's finally caught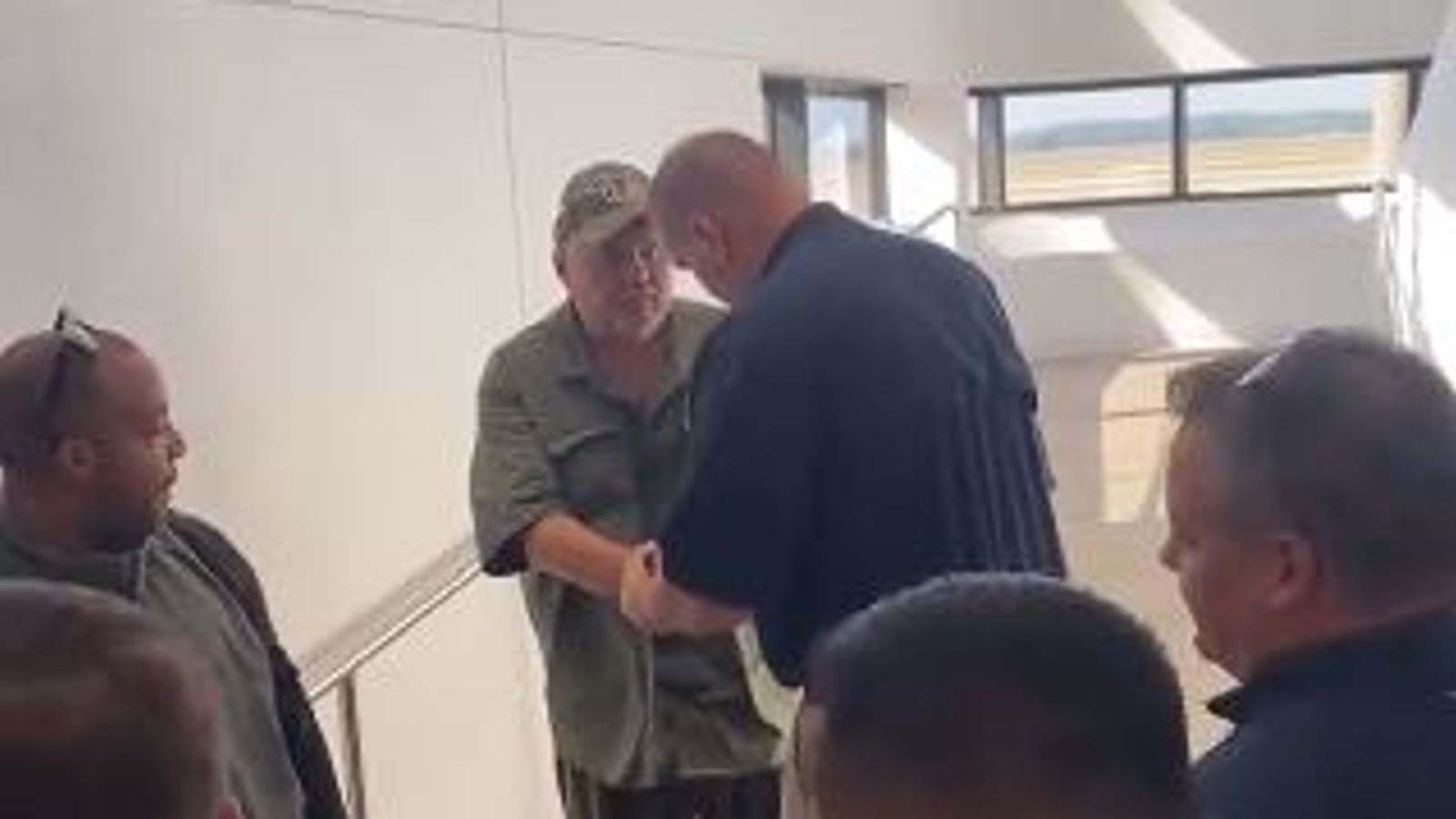 A fugitive convicted of attempted murder who evaded police for more than 30 years has been caught.
Greg Lawson, who had been on the run for 32 years, laughed and asked officers "how are you doing?" as he was handcuffed in Huatulco, Mexico.
Lawson, 63, fled Louisiana, in the US, just before a jury found him guilty of shooting a man called Seth Garlington in 1991 – sparking an FBI manhunt in May that year.
In a video shared by FBI News Orelans on X, formerly known as Twitter, Lawson is seen wearing a short-sleeve shirt and camouflage cap.
With police officers in escort, he patted someone on the shoulder while laughing, before another officer turned to handcuff him.
Douglas Williams Jr, the agent in charge of FBI New Orleans, said the capture would not have been possible without the help of authorities in Mexico.
"We want to thank our partners and the public in this case, who never gave up hope that justice could be served for Mr Lawson's victim," he said.
"There is no doubt that Mr Lawson might still be in the wind if our partners in Mexico had not been willing to deal with this so swiftly."
The FBI said they had always suspected Lawson was hiding out in Mexico, but a "tip" they received earlier this month appeared to confirm their theory.
Read more:
Murderer who escaped prison by 'crab-walking' up wall caught
Man fleeing Venezuela faces goodbye to pet squirrel after 3,000-mile journey
He was arrested on Tuesday, 19 September, and was taken into custody back in Louisiana.
According to a local Louisiana news channel, KTBS, Lawson had a "fistfight" with Mr Garlington in a car park at a petrol station.
Court documents, they added, claim Lawson forced Mr Garlington's vehicle off the motorway, with Lawson then firing shots.
When the jury came back from deliberation to confirm the guilty verdict, Lawson had already run away.
The FBI had offered a $10,000 (£8,200) reward for his capture.
Sweden: Chunk of motorway collapses in landslide – leaving three in hospital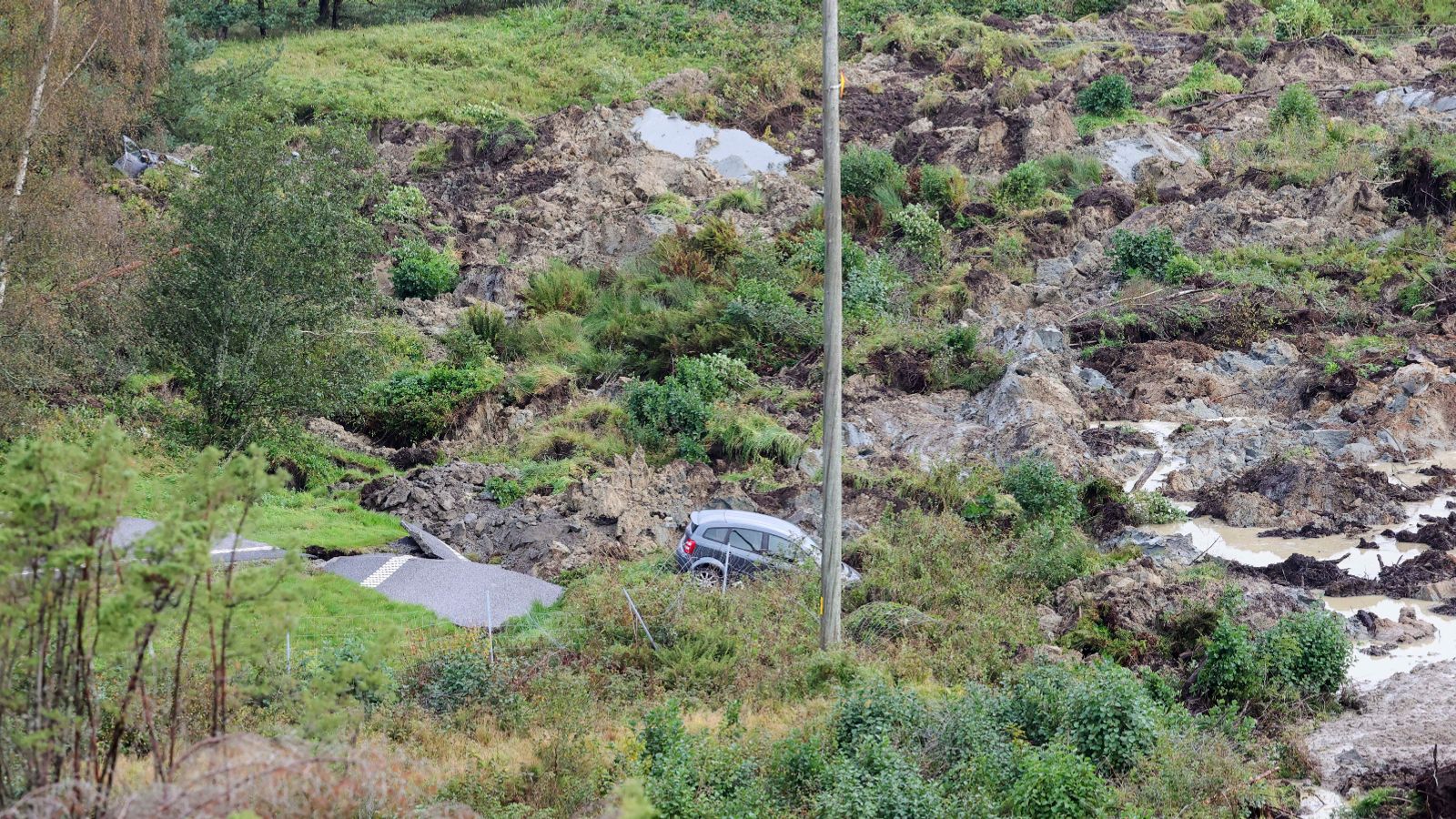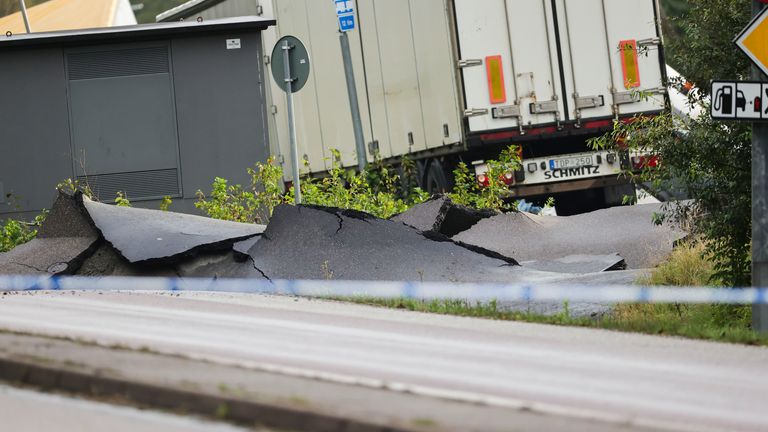 Three people have been taken to hospital after a large chunk of a motorway in Sweden collapsed in a landslide early on Saturday morning.
Police said at least four cars and a bus skidded off the E6 motorway – connecting Gothenburg in Sweden to Norway's capital Oslo – near the small town of Stenungsund.
Several buildings were also damaged, including a Burger King restaurant.
The landslide has affected a total area of around 700 x 200 metres, which is roughly equivalent of 21 football pitches.
"The hardest hit parts of the landslide area measure around 150 x 100 metres," the Gothenburg Rescue Services added in a statement.
"A number of people have been helped out of vehicles in the slide area with the help of fire personnel and a helicopter."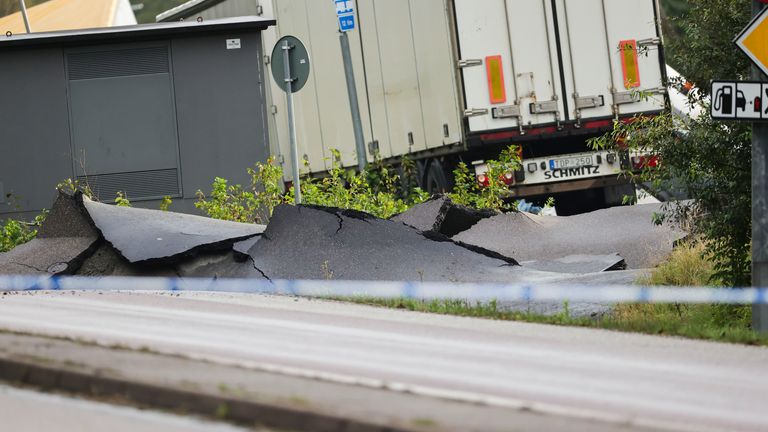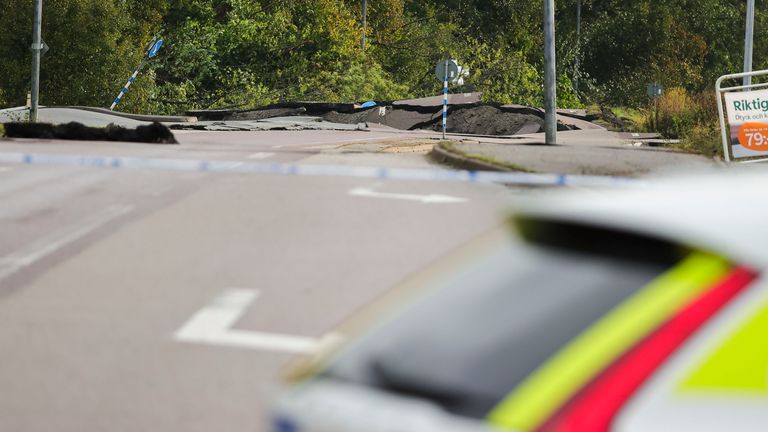 Rescue services say further landslides cannot be ruled out.
Police say nobody is suspected of a crime, but an investigation has been launched into whether a construction site nearby caused the landslide.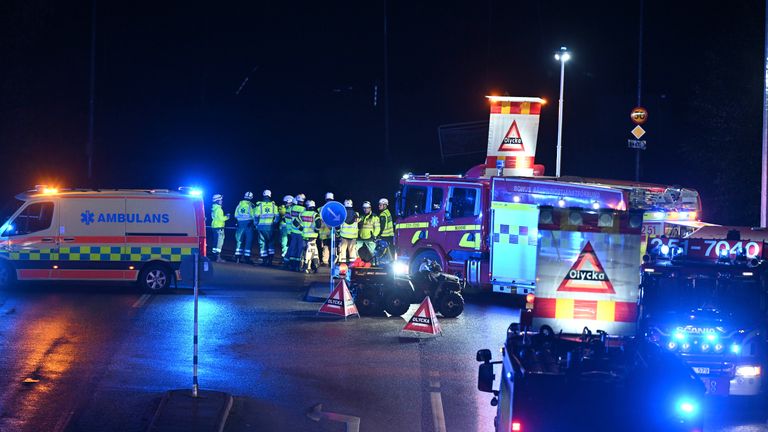 There has also been heavy rainfall in the area over the past few days.
Swedish news agency TT reported several cars and one truck had fallen into cracks caused by the landslide, while rescue services told public broadcaster SVT all people have been helped out.
Specially trained dogs were on the scene to ensure no people had been overlooked among the debris.