Southwest Airlines on Wednesday flagged softer August leisure bookings and joined two other US airlines in warning of higher fuel costs in the third quarter due to a jump in crude prices.
The largest US domestic carrier said August bookings were at the lower end of its expectations, in part due to seasonal trends, but maintained that overall leisure demand and yields remain healthy.
Shares of Southwest fell 4% premarket, before paring some losses to close down 2.6% at $29.97.
The forecast comes as early signs emerge of domestic travel demand weakening, with inflationary pressures hurting consumers even as carriers hand out costly contracts to retain workers.
United Airlines and Alaska Air Group also warned of higher fuel costs in the current quarter as crude oil prices rose for a third straight month in August, amid signs of tightening supply.
In a regulatory filing, United said jet fuel prices have climbed over 20% since mid-July.
The carrier also said it had no imminent plans to move its headquarters to Denver from Chicago after buying 113 acres of land there. Finance Chief Gerald Laderman at the TD Cowen Transportation Conference said the first order of business is the expansion of the flight training center in Denver.
Southwest said it continues to forecast a "solid (third-quarter) profit," but trimmed its expectations for revenue per available seat mile – a proxy for pricing power – to a 5% to 7% fall, compared with a 3% to 7% fall forecast earlier.
Alaska Air expects a quarterly adjusted pre-tax margin of 10% to 12%, lower than its prior expectation of 14% to 16%.
US airlines do not generally hedge against fuel costs, making them vulnerable to price swings.
"The relatively quick up move in fuel has given the industry little time to respond through fares," Citi Research analyst Stephen Trent said in a note.

Almost 400,000 patients spend 24 hours or more in A&E, figures show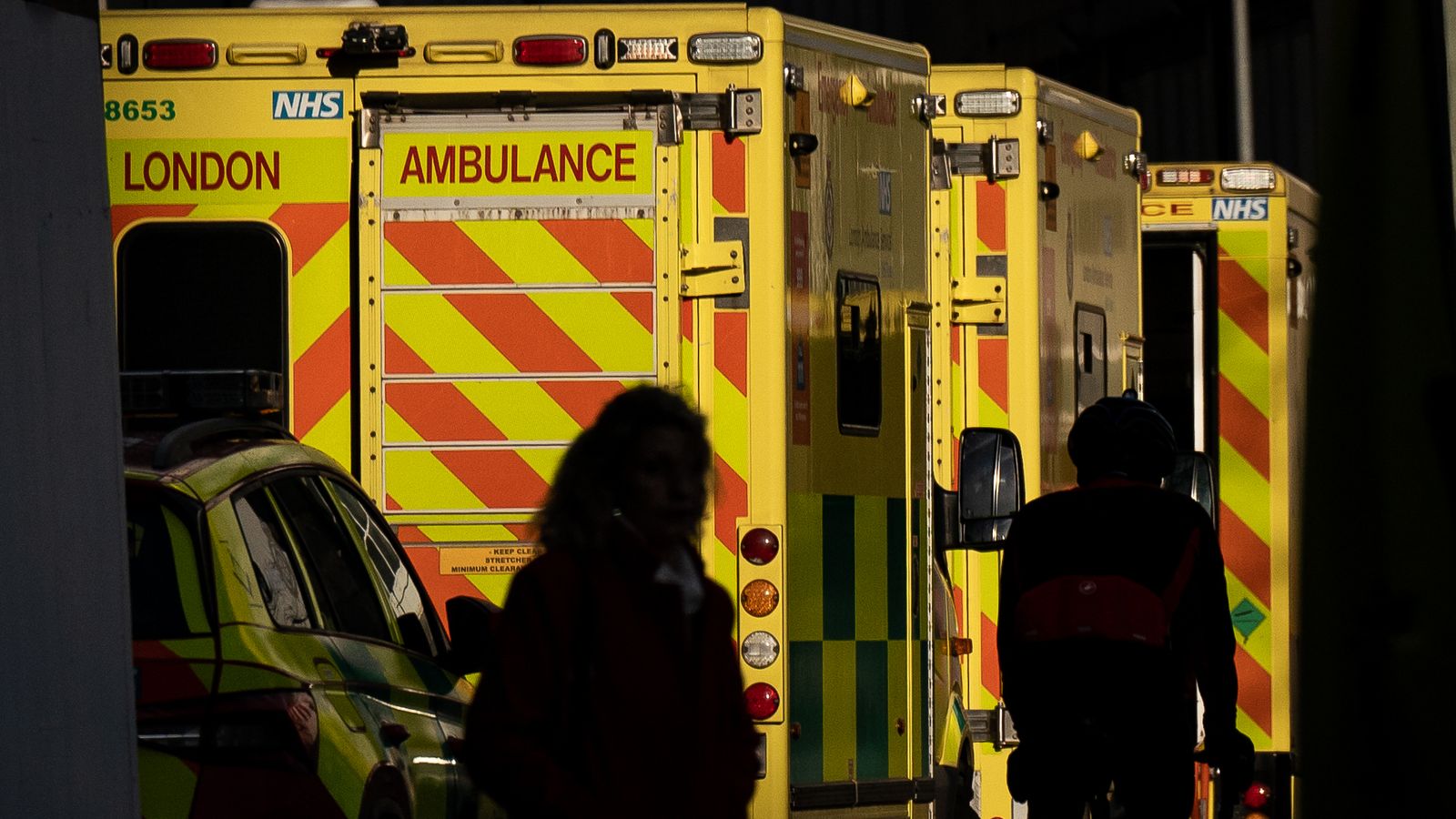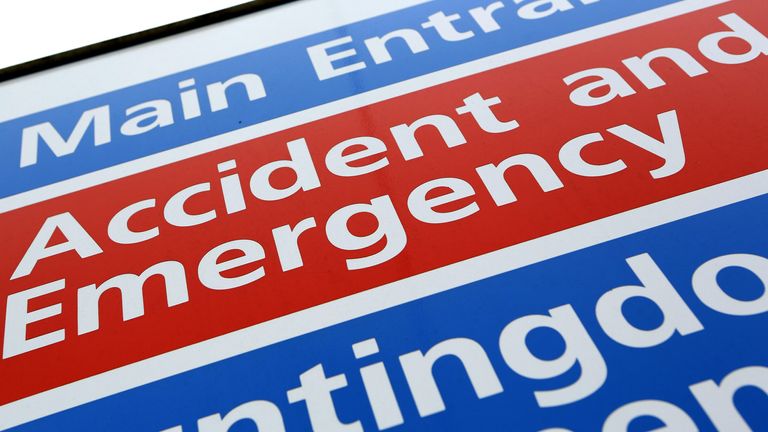 Twenty-four hours in A&E is now "no longer a documentary", leading medics have warned, as figures show almost 400,000 patients spent a day or more in an emergency department in England last year.
The Royal College of Emergency Medicine (RCEM) said the very long waits are a "matter of national shame".
Figures uncovered by the college and shared with the PA news agency show 399,908 people waited 24 hours or more in an emergency department in England in 2022-23.
Politics latest: Major donor won't back Tories after net zero U-turn
The college warned there could be a similar situation this year, with Dr Adrian Boyle, its president, cautioning that patients are coming to avoidable harm as a result of long waits.
"We know that long stays in emergency departments are harmful," Dr Boyle said.
"There is good scientific data that shows that once people spend more than about six hours, and they need to be admitted into hospital, actually their mortality starts to get worse.
"I think it should be a matter of national shame that we have these very long waits for admitted patients."
He said people caught up in the long waits are "often elderly and vulnerable".
Read more:
Hospital boss warns about strikes ahead of winter
Passport applicants to be asked to sign up to Organ Donor Register
Political parties urged to end overcrowding
The RCEM has made a number of calls to political parties in its general manifesto, including:
• To end overcrowding in emergency departments, including by ensuring there are enough hospital beds to prevent people being stuck in emergency departments when they need a bed on a ward.
• More funding for social care to prevent a system where people who no longer need hospital care can be discharged when ready.
• More emergency medicine staff to deliver "safe and sustainable care" and for more work to retain current staff.
• More data to be published on hospital performance.
• A call to "resource the NHS to ensure the emergency system can provide equitable care to all".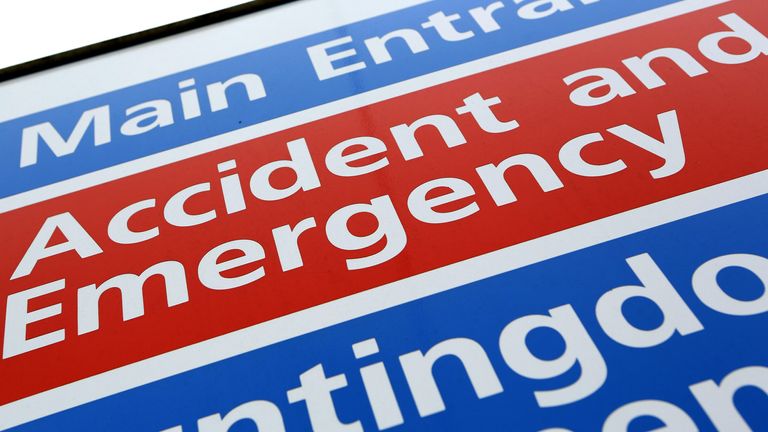 Record number attend A&E
A record number of patients attended A&E in England in 2022-33, 25.3 million, up 4% from the previous year, according to figures released last week.
The data also shows 71% of people spent four hours or less in A&E in 2022-23.
The NHS recovery plan sets a target of March 2024 for 76% of patients attending A&E to be admitted, transferred or discharged within four hours, with further improvements expected the following year.
An NHS England spokesperson said: "This data relates to last year and winter, when services were facing record demand, industrial action and a twindemic of COVID and flu, but since we published our urgent and emergency care recovery plan in January we have seen significant improvements.
"Thanks to the hard work of NHS staff Category 2 ambulance response times are now an hour faster than in December, A&E four-hour performance is up from 69% to 73%, and the proportion of patients waiting 12 hours in A&E is down a sixth.
"We know there is more to do, which is why we set out our winter plans earlier than ever before this year, expanding care 'traffic control' centres, delivering additional ambulance hours and extra beds to boost capacity and reduce long waits for patients, and other initiatives like same day emergency care units and virtual wards which can mean patients are able to get the care they need without an unnecessary trip to an emergency department – this is better for them, and means A&E staff can continue to prioritise those with the most urgent clinical need."
Hong Kong to list 'suspicious' crypto platforms in wake of JPEX scandal
One of Hong Kong's principal financial regulators, the Securities and Futures Commission (SFC) has vowed to step up efforts to combat unregulated cryptocurrency trading platforms in its jurisdiction.
According to a Sept. 25 announcement, the SFC said it will publish a list of all licensed, deemed licensed, closing down and application-pending virtual asset trading platforms (VATPs) to better help members of the public identify potentially unregulated VATPs doing business in Hong Kong. 
The SFC said it will also keep a dedicated list of "suspicious VATPs" which will be featured in an easily accessible and prominent part of the regulators' website.
The new rules come immediately in the wake of the ongoing  JPEX crypto exchange scandal, an affair which local media outlets are describing as one of the worst cases of financial fraud to ever hit the region. JPEX stands accused of promoting its services to Hong Kong residents despite not having applied for a license in the country.
Speaking at a Sept. 25 press briefing on the new rules and the JPEX scandal, Kit Wilson, the SFC's director of enforcement explained that due to "evasive" behavior from stakeholders and unsatisfactory responses to requests for information, JPEX was placed on their alert list in July 2022.
Wilson shared that the SFC then launched a complex investigation involving multiple parties across a range of jurisdictions, which escalated in April 2023 after the organization received its first official investor complaint.
"In June 2023, an AMLO (Anti-Money Laundering Ordinance) came into full effect. At that time enforcement commenced a more formal fraud investigation. As a result of that investigation we issued a formal warning on Sept. 13 and referred the matter to the police."
The financial fallout from JPEX is estimated to reached around $178 million at the time of publication, with local police havi received more than 2,200 complaints from affected users of the exchange. 
A total of 11 people including crypto influencers, YouTubers, and employees of the allegedly fraudulent crypto exchange have been taken into custody for questioning.
Related: Troubled crypto exchange JPEX applies for deregistration in Australia
In a statement, the SFC said the resulting fallout from JPEX "highlights the risks of dealing with unregulated VATPs and the need for proper regulation to maintain market confidence."
The regulators added that it would be working with local police to establish a dedicated channel for citizens to share information on suspicious activity and potential legal breaches by VATPs, as well as better investigating the JPEX incident to help "bring the wrong-doers to justice."
Deposit risk: What do crypto exchanges really do with your money?
US grid-scale energy storage installations soared in Q2 2023
The US battery energy storage market added 5,597 megawatt hours (MWh) in the second quarter of 2023, a new quarterly record.
The grid-scale segment of the industry drove the market with a record-breaking 5,109 MWh in Q2, beating the previous record in Q4 2021 by 5%, according to Wood Mackenzie and the American Clean Power Association's (ACP) latest US Energy Storage Monitor report.
The grid-scale segment achieved 172% growth quarter-over-quarter. California was No. 1 among states with the most grid-scale energy storage installations, with 738 MW and a 49% share of installed capacity.
Wood Mackenzie projects the grid-scale segment to be the main driver of the market in its five-year forecast from 2023-27, accounting for 83% of total installations, or 55 gigawatts (GW).
ACP's VP of research and analytics, John Hensley, said:
The energy storage market is on pace for a record year, as utilities and larger power users increasingly turn to storage to enhance the grid and improve reliability.

The market is on pace to nearly double annual installations despite supply chain challenges and interconnection delays, and will continue to grow quickly in coming years.
Community, commercial, and industrial (CCI) installations, at 107 MWh, were higher than any quarter in 2022 but couldn't keep pace with the huge spike in Q1 installations, resulting in a 53% quarterly decline. However, the segment is still up 25% year-over-year.
Residential storage saw its second-straight quarter of decline at 381.2 MWh, behind Q1's 388.2 MWh. California saw the biggest decline, decreasing 17% quarter-over-quarter and 37% year-over-year.
Vanessa Witte, senior analyst with Wood Mackenzie's energy storage team, said, "We still project strong growth for the residential segment in our five-year outlook, reaching a total of 8 GW in 2027. However, the CCI segment continues to fail to meet growth projections and we have downgraded its five-year growth forecast by 28% to 3 GW."
On Friday, the US Department of Energy (DOE) announced up to $325 million for 15 projects across 17 states and one tribal nation to accelerate the development of long-duration energy storage (LDES) technologies. The DOE has set a goal to reduce the cost of LDES by 90% by 2030.
Read more: Volvo is going to turn used EV batteries into new battery storage
Photo: Jupiter Power; Graphs: US Energy Storage Monitor Q3 2023 | American Clean Power Association, Wood Mackenzie
---
If you're considering going solar, it's always a good idea to get quotes from a few installers. To make sure you find a trusted, reliable solar installer near you that offers competitive pricing, check out EnergySage, a free service that makes it easy for you to go solar. It has hundreds of pre-vetted solar installers competing for your business, ensuring you get high-quality solutions and save 20-30% compared to going it alone. Plus, it's free to use, and you won't get sales calls until you select an installer and share your phone number with them.
Your personalized solar quotes are easy to compare online, and you'll get access to unbiased Energy Advisors to help you every step of the way. Get started here. –ad*
FTC: We use income earning auto affiliate links. More.