In The Heights: Lin-Manuel Miranda's latest film highlights the struggles and joys of the Latino community
"In the Heights, it gets more expensive every day."
That's the message from the fictional residents of the real community of Washington Heights in New York – the focus of Lin-Manuel Miranda's latest release.
Already synonymous with the record-breaking Hamilton (which is about to hit Broadway and West End stages again), Miranda's first musical, the Tony-winning In The Heights, highlights the struggles – and joys – of living in this mostly Latino community in the Big Apple.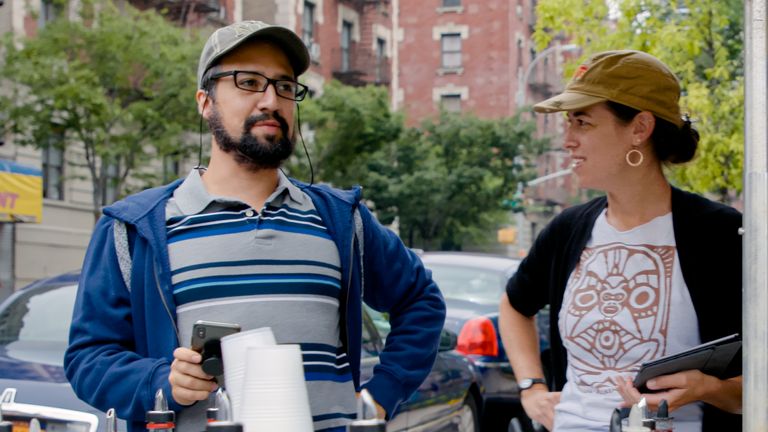 It first ran on Broadway in 2008 – but now 13 years on, the unique issues that community faces remain the same – a reflection on society in the real world.
In just two hours and 20 minutes, we hear about undocumented immigrants, ICE (Immigration Compliance and Enforcement) raids, racism, gentrification and poverty in this diverse neighbourhood – as well as the joy and excitement of a community that is talked about so little in mainstream cinema.
And it wouldn't be a Lin-Manuel Miranda musical without his rap numbers, comic relief, big dance breaks and catchy pop tunes.
"It's never a bad time to remind people of our humanity," Miranda, who grew up in the real Washington Heights, told Sky News, when asked why now was a good time to bring this musical to the big screen.
He added: "It's always going to be relevant.
"There's such a meagre representation of Latinos in a positive light in mainstream media that it's always going to feel like now is the perfect time because it's always overdue.
"We filmed this in the summer of 2019 and the poignancy and power of seeing people in community together, like singing and hugging each other and kissing, dancing in the streets is the power of what we can do together, I think really radiates off the screen, and as the kids say, 'it hits different' now than it may have at an earlier time."
Subscribe to the Backstage podcast on Apple Podcasts, Google Podcasts, Spotify, Spreaker
Miranda is one of the most in-demand people in showbiz – hot off the heels of his record and ground-breaking musical Hamilton, he has penned songs, acted in movies and voice characters for a number of projects.
And it doesn't stop there – he is making his directorial debut soon with Netflix's Tick, Tick… Boom and he's on board for the live-action remake for The Little Mermaid.
In The Heights, which has a cast entirely made up of Latino performers and was co-written with Quiara Alegría Hudes, is centred around Usnavi (named after the time his father spotted a US Navy ship sailing by their home country of the Dominican Republic), who dreams of ditching his bodega (or corner shop to us Britons) and flying back to the Caribbean.
Anthony Ramos on his role as Usnavi

He's played by Anthony Ramos, who UK fans might know, again, from Hamilton, where he played John Laurens and Philip Hamilton.
"Usnavi is a guy that… cares about his community," he told Sky News.
"He takes care of his cousin, he takes care of, she's not really his grandmother, but the matriarch of the block, if you will, and of the community.
"Both his parents passed away, he inherited a business that he didn't ask for, but he does it with as much grace as possible."
He adds that the character is relatable to everyone, saying: "Who hasn't gone through that? Where you have days with some good, some not so good. It's just it's just a story about community and people in love, and family and music and culture."
Ramos describes his character as the "invisible thread" that runs through the film as we meet the residents of Washington Heights trying to get through their lives – whether it's the gossip girls from the salon, his cousin Sonny dealing with his immigration status or Abuela Claudia, who just wants to look after the block.
Sonny, Usnavi's cousin and assistant in his bodega, is an undocumented citizen – a story that has grown in prominence over the last decade or so in the US due to fierce debates around border crossings – with an estimated 10 million people living in the country without the paperwork.
However, Gregory Diaz III, who plays Sonny, told Sky News that despite the problems sprouting from his character's immigration status, he wanted to portray the good in his life.
He said: "Not wanting (his immigration status) to be something that defines him or something that holds him down – it's something that both Sonny and I together want to elevate and really push forward those positive messages."
And he gets his chance on screen, delivering a powerful rap during musical number 96,000, saying that if he won the lottery, he'd invest in education and technology, adding: "Politicians be hatin', racism in this nation's gone from latent to blatant, I'll cash my ticket and picket, invest in protest, never lose my focus 'til the city takes notice."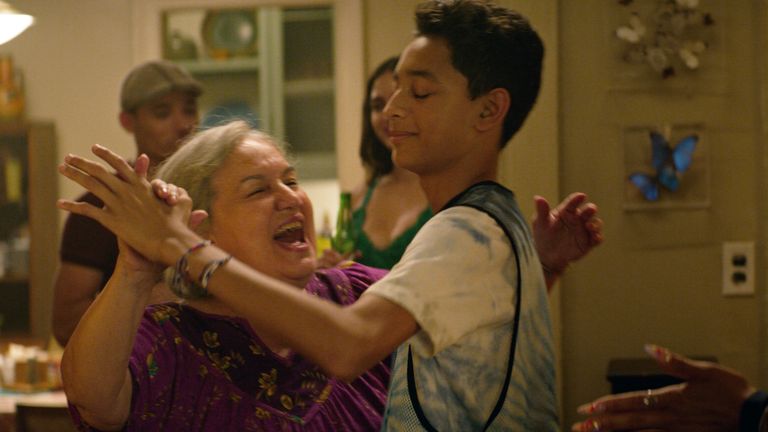 Elsewhere in the film, characters Vanessa and Nina also reflect on their experiences of living in Washington Heights – with both having to deal with racism at some point in the film.
Nina is the first of her family, and everyone she knows, to go to university (at Stanford none the less) with her family sacrificing the business to help her – but she drops out amid fears she is racially profiled by those around her, sharing a story about how she was wrongfully accused of stealing from her roommate on her first day.
Her father, Kevin, who is played by West Wing and Star Wars actor Jimmy Smits, secretly sells his cab company to a wealthy developer (who is slowly taking over the whole block, pricing out the local community) to get her back in – but it is Sonny's story that gives her the drive to go back to California.
Vanessa dreams of being a fashion designer and has saved a deposit (in cash) for an apartment in Downtown Manhattan where she can work from – however when she goes to hand over the money, she's told her credit isn't good enough, despite having cash and rent upfront, before a seemingly middle-class white couple is welcomed into the property instead.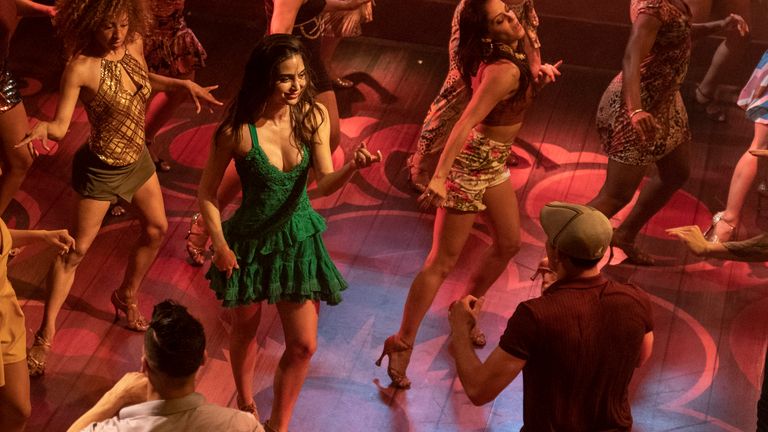 Melissa Barrera, a Mexican music and TV star, who plays Vanessa, told Sky News: "I think it's a reflection of how a lot of things have not changed in a really long time and how certain communities continue to feel ostracised, especially in countries where they're minorities.
"I think it's about time to see their stories told in a positive light and to honour and acknowledge the contributions that communities like these have."
Leslie Grace, who plays Nina, added: "I think it does reflect that on lots of things we still have a lot of work to do… but it also is aspirational in the sense that we can do it."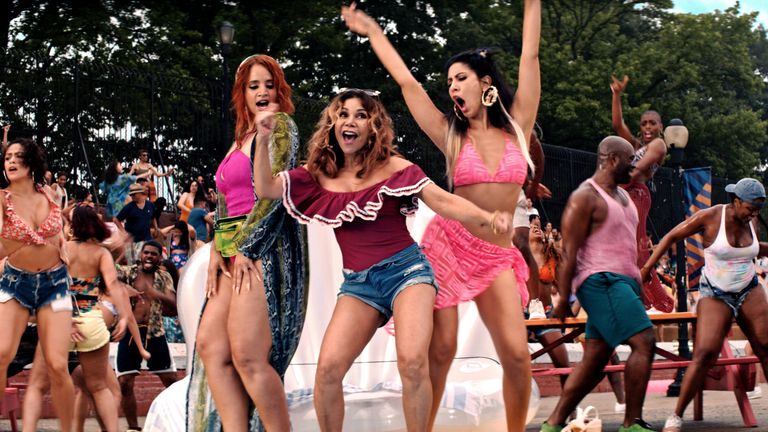 Completing the ensemble we have:
• The salon girls, who share gossip about the Heights in their beauty parlour (Brooklyn 99 fans will spot Stephanie Beatriz ditching the no-nonsense, gruff-voiced attitude of cop Rosa, for the excitable and bouncy hairdresser Carla).
• Benny, played by Walking Dead actor Corey Hawkins, the film's only black character who works for Nina's dad and is Usnavi's best friend, dreams of going to business school. He is worried about the Heights becoming too expensive for the long-standing community there.
• Abuela Claudia, the community matriarch played by Olga Merediz, who performs an emotional number on how her family came from Cuba, lived in relative poverty and didn't stop working until her parents passed away.
Merediz, who also originated the role of Abuela Claudia on Broadway in 2008, told Sky News: "I want everybody to see us and to see that we are just like everyone else.
"We have dreams like everyone else. We are focused on family, and that we have our nannies or our grandmothers, the rocks of the of the family, the community, that we are hardworking, that we're joyous, that we're passionate."
The person bringing this unique film together is director Jon M Chu, who is perhaps best known as the man behind Crazy Rich Asians.
He told Sky News that the movie shows how people deal with the issues presented to them, saying that "the world is changing and we cannot fight it".
Chu added: "I'm not from Washington Heights and I'm not Latino, and yet it spoke to me so personally about what it feels like to be raised by your family – not by just your parents or by your aunts and your uncles – by your grandparents and the expectations they put on you and how that can be hard to deal with and finding your own path."
Jon M Chu: We use films to cope

But amid the political and emotional messaging, and the struggles in the community – the film is bursting full of singing, rapping and dancing.
At its heart, it is a movie musical with big ensemble numbers (96,000, shot at a swimming pool, is already a fan favourite, as is the colourful block-carnival scene), exciting dance breaks and impressive visuals – something which is sure to make it one of the summer's biggest films.
Miranda sums it up, telling Sky News: "There's a really specific kind of weightless goose-bumps feeling that only musicals give me. I remember feeling it for the first time in the movies when I saw the Under The Sea number in The Little Mermaid… just feeling like, 'oh my God, this is a musical number under water!'
"I'll never forget the feeling of being a little lighter than air walking out of that theatre – I hope people leave our movie with that same feeling."
In The Heights is out in cinemas across the UK on 18 June, and tickets for Hamilton in the West End are on sale now.
The Pogues star Shane MacGowan, best known for Christmas hit Fairytale Of New York, dies at 65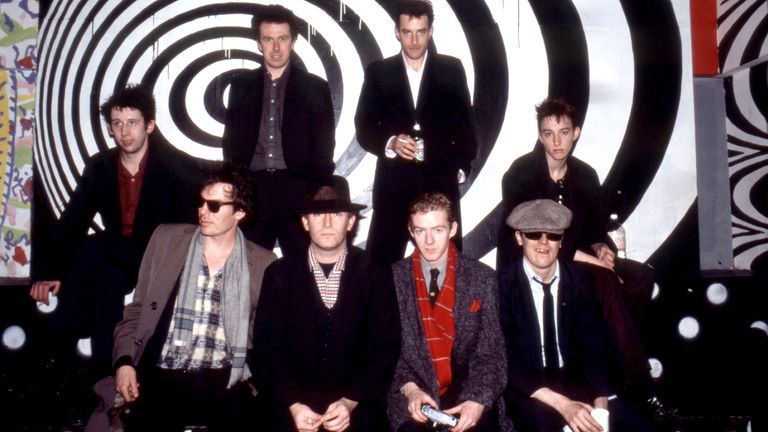 Musician and singer Shane MacGowan, best known as the frontman of The Pogues, has died at the age of 65.
His wife Victoria Mary Clarke said in a post on Instagram: "Shane will always be the light that I hold before me and the measure of my dreams and the love of my life."
The Irish star had suffered from several health issues in recent years.
Born in Kent on Christmas Day in 1957, MacGowan will forever be associated with the festive period thanks to The Pogues' 1987 hit, Fairytale Of New York, featuring the late Kirsty MacColl.
Throughout the 1980s and early '90s, the band also had hits including Dirty Old Town, The Irish Rover, A Pair Of Brown Eyes and A Rainy Night In Soho.
MacGowan was a punk rebel, almost as famous for his drinking and drug taking – and for the toll it took on his teeth – as he was for his music. But he was a gifted storyteller from a young age, winning a Daily Mirror literary prize when he was 13, and a scholarship to Westminster School for his essays.
"I didn't last there very long," he told the Guardian in a 2013 interview. "I got nicked for smoking a joint and was kicked out."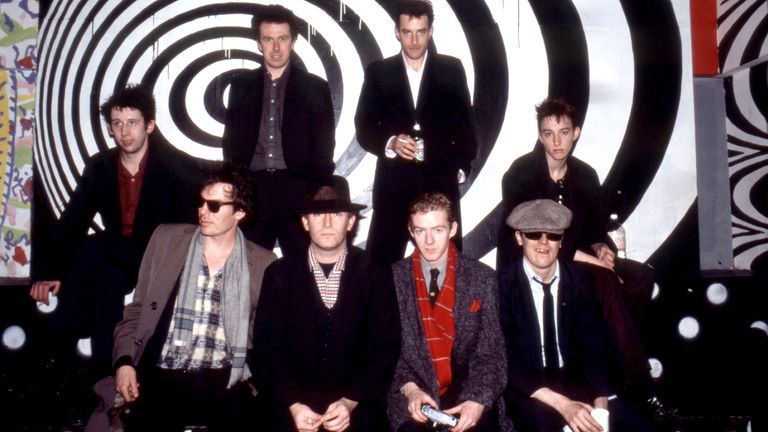 He had been unwell in recent years, receiving treatment in hospital for encephalitis in December 2022, and spending time in intensive care in the summer. He was back in hospital in November, with former bandmates Spider Stacy and Terry Woods among those who visisted him.
MacGowan had also used a wheelchair since 2015 following several falls, breaking his pelvis and then his right knee.
The singer married his long-term partner, journalist Victoria Mary Clarke, at a ceremony in Copenhagen in 2018, with his friend Johnny Depp playing guitar at their wedding.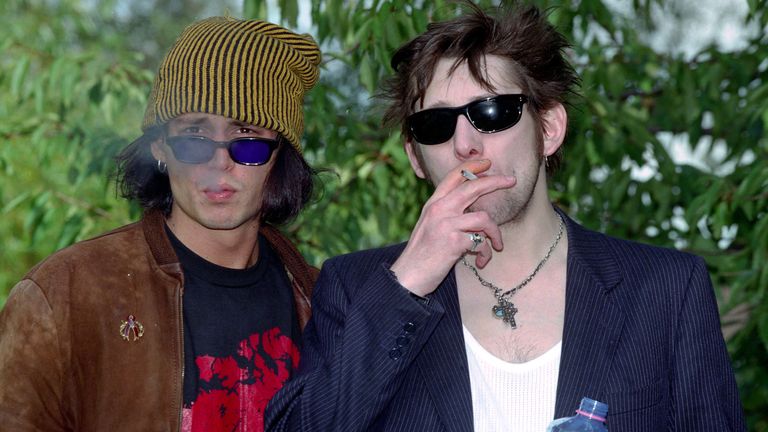 Writing for the Irish Independent ahead of their nuptials, about the first time she met MacGowan at the age of 16, Clarke said she was "awe-struck", before going on to detail a complicated relationship that "makes the Fairytale Of New York couple from Shane's Christmas song seem tame and orderly".
She said: "When you meet 'The One', you have a choice. You can dive in, marry them while you are infatuated with each other and hope for the best. Or you can wait until you are sure that the honeymoon phase has worn off and you are seeing each other in the light of having lived, no longer young, beautiful and indestructible."
Brookside actor Dean Sullivan, who played Jimmy Corkhill, dies aged 68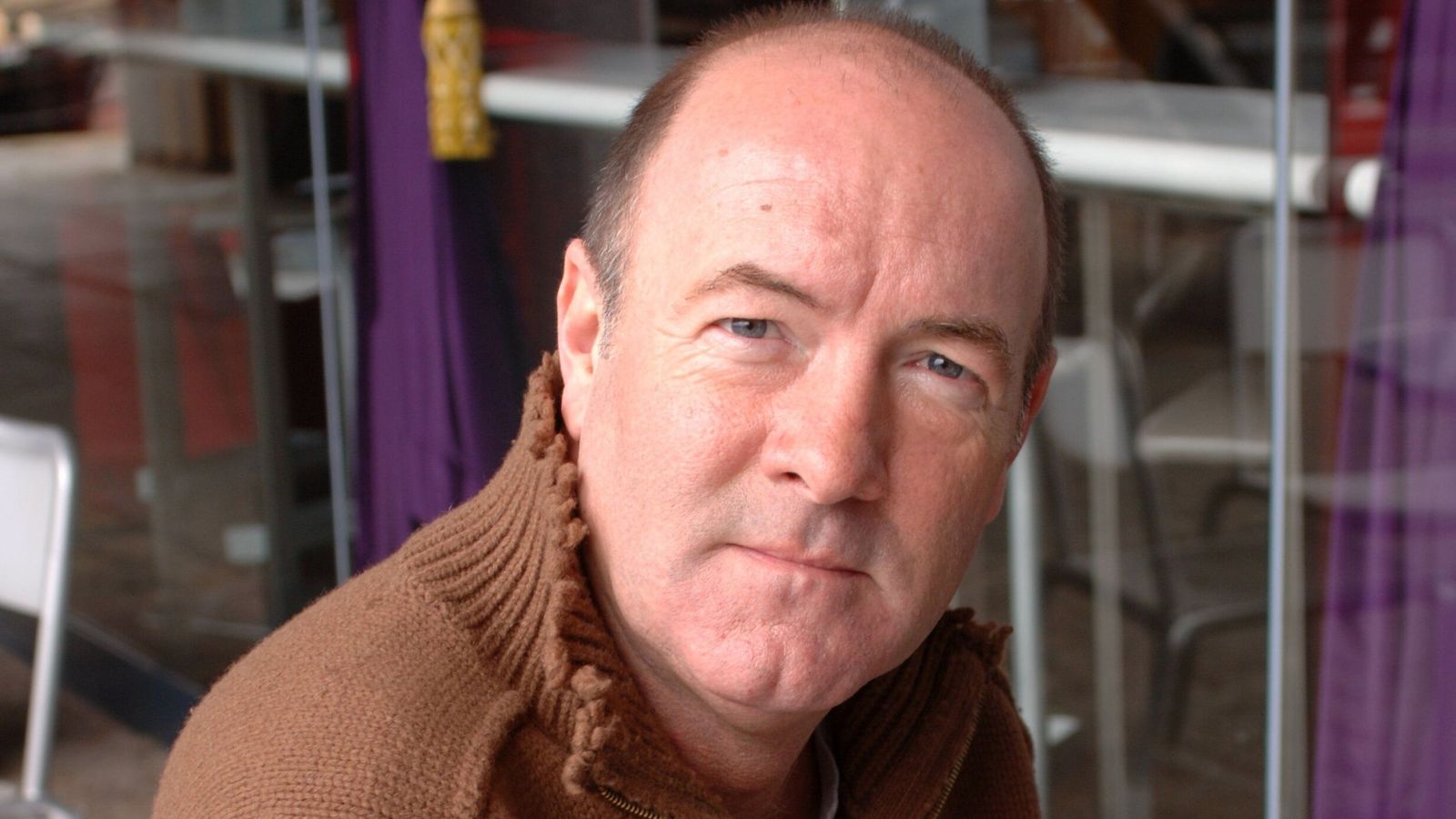 Actor and director Dean Sullivan has died at the age of 68.
Sullivan was the longest-serving member of the Channel 4 soap Brookside, playing Jimmy Corkhill between 1986 and 2003.
He died peacefully following a short illness on Wednesday, his agent said.
"To millions he was and very much still is remembered as 'Jimmy', to family and friends he was 'Dino'. Dean's family wants to thank Arrowe Park Hospital for their unwavering and consistent support. We ask that you respect their privacy in their time of grief," a statement from Hamilton Management and his family said.
Brookside ran from 1982 to 2003 and followed the lives of the residents of Brookside Close in Liverpool. Stars included Anna Friel, who played Beth Jordache; Claire Sweeney, who played Jimmy's daughter Lindsey; and The Royle Family's Ricky Tomlinson and Sue Johnston, who played Bobby and Sheila Grant.
Sullivan, from Liverpool, was a graduate of Lancaster University and a primary school teacher before becoming a professional actor. He joined Brookside in 1986 and quickly made Jimmy one of the soap's best-known characters.
He was involved in many of the show's most memorable moments – including the discovery of the body of villain Trevor Jordache under a patio with his dog Cracker, two years after Jordache's murder and cover-up by his wife Mandy and daughter Beth.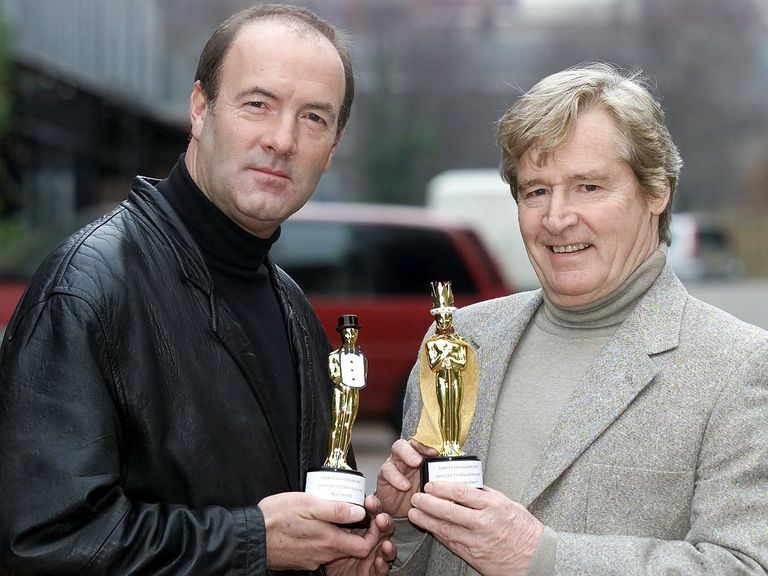 Sullivan played Jimmy until the soap was axed in 2003, winning two British Soap Awards during his time on the show – including a special recognition award. He filmed more episodes than any other actor and went on to narrate a Brookside DVD boxset.
His other TV drama roles included parts in BBC's Doctors, ITV's The Royal and ITV's Crime Stories. In 2022, he appeared in the Netflix short film Wings opposite Emmerdale actor Tom Lister.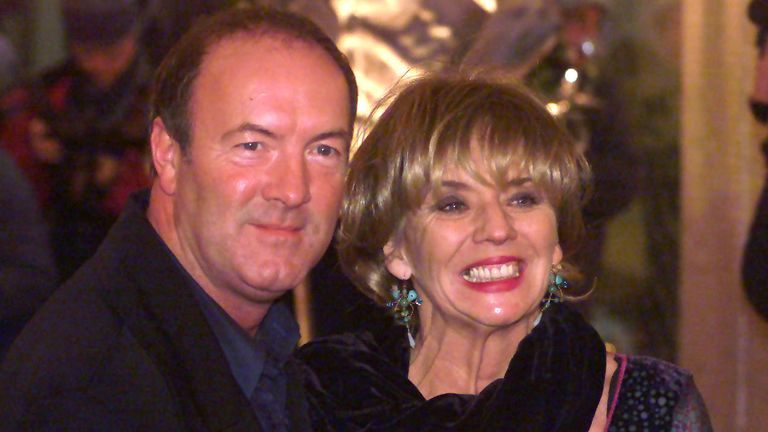 The actor also performed on stage, playing Scullery in the North West premiere of Jim Cartwright's Road in Bolton, and starring in a one-man monologue tour of Chip In The Sugar by Alan Bennett. He also appeared in the world premiere of Stand Up! the Musical with the late Lionel Blair.
In pantomime, he played characters such as Smee in Peter Pan, Abanazar in Aladdin, the Dame in Cinderella, Starkey in Peter Pan, and King Rat in Dick Whittington, in venues around the UK.
Sullivan also had experience in theatre directing and writing, after running his own theatre production company and directing several shows for the National Trust and other clients, his agent Alan Hamilton said.
"Dean gave an immense immeasurable amount of his time over the years to support many global, national and regional charities, too many to mention individually," he said. "He delivered speeches, took part in charity events and fronted important campaigns live, on TV, radio and in the press.
"The support he has given has helped raise many hundreds of thousands of pounds over the years for various causes and significantly increase awareness of important charitable campaign messages."
Sullivan was one of seven brothers and sisters "and came from humble, working class Merseyside roots", Hamilton added.
This breaking news story is being updated and more details will be published shortly.
Please refresh the page for the fullest version.
You can receive Breaking News alerts on a smartphone or tablet via the Sky News App. You can also follow @SkyNews on X or subscribe to our YouTube channel to keep up with the latest news.
Jamie Lynn Spears leaves I'm A Celebrity on medical grounds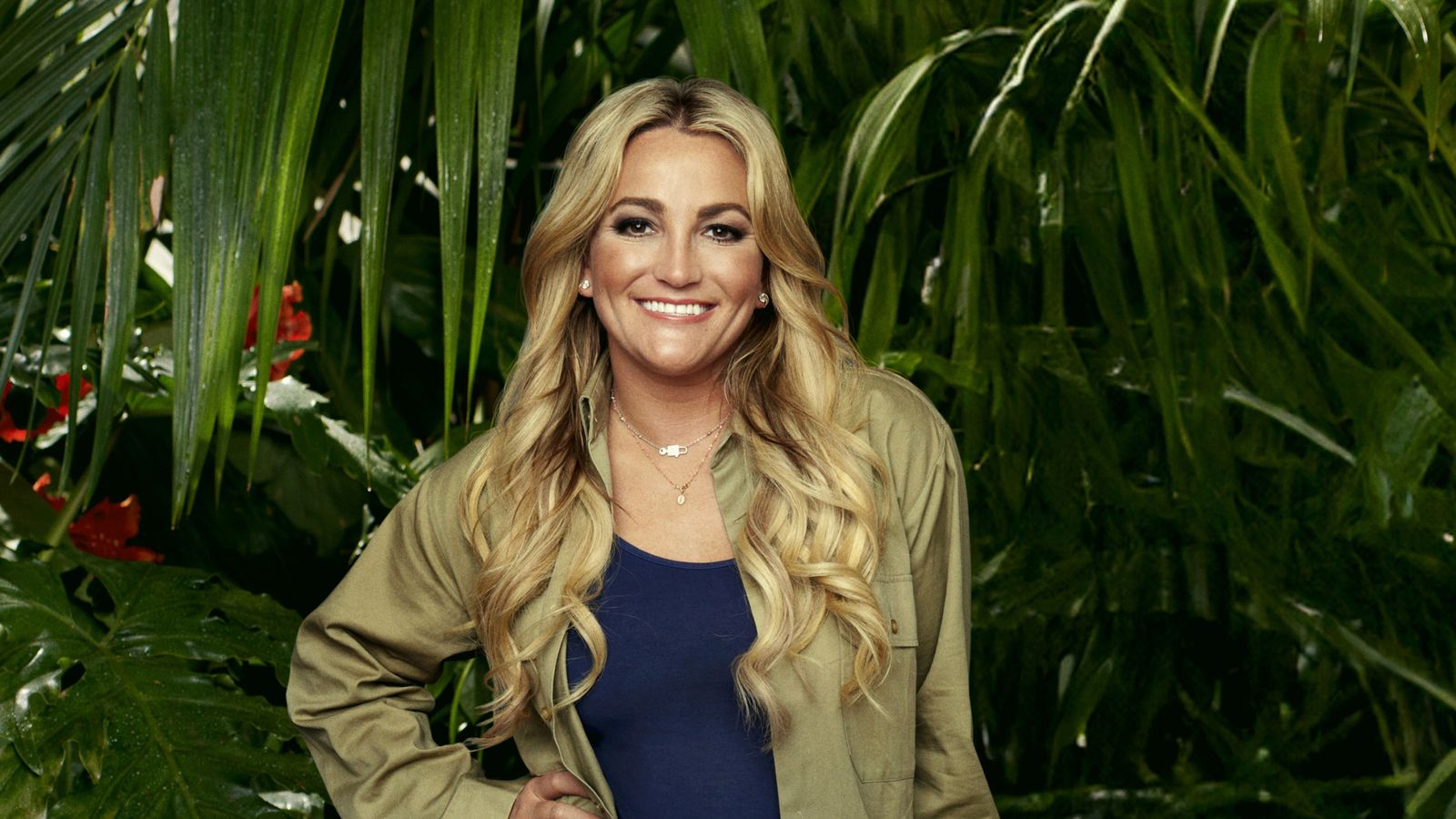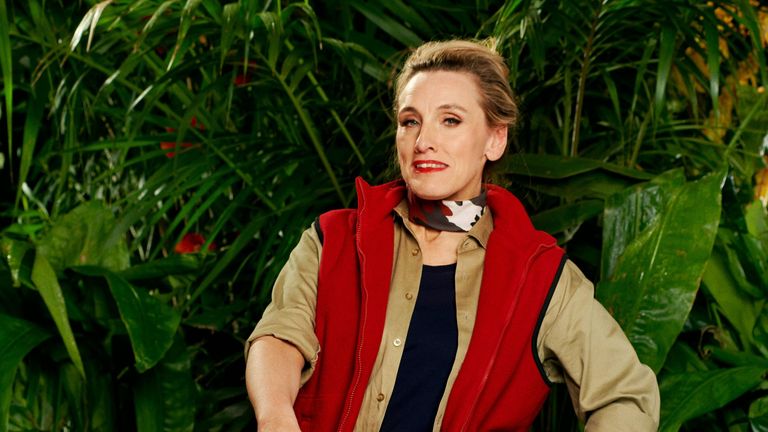 Jamie Lynn Spears has become the second contestant to leave I'm A Celebrity… Get Me Out Of Here! on medical grounds.
A spokesperson for the ITV show confirmed to Sky News that Britney Spears' sister had left the jungle on Wednesday afternoon.
She follows Grace Dent, whose departure was confirmed on Saturday. She told her fellow campmates that her "heart is broken" after leaving the programme early.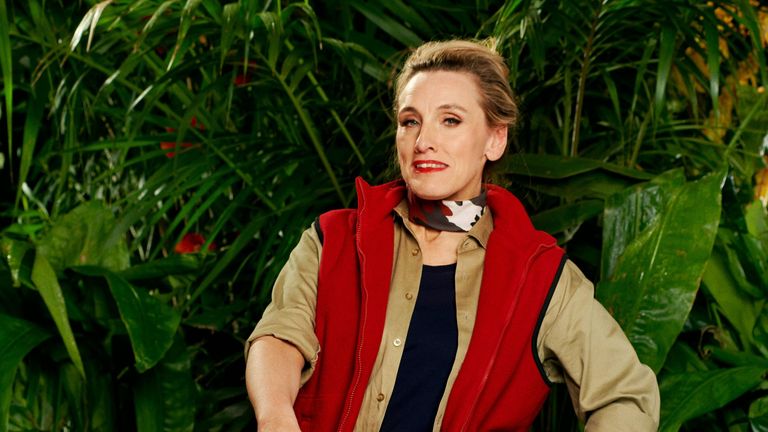 "Jamie Lynn Spears has left I'm A Celebrity…Get Me Out Of Here! on medical grounds," the spokesperson said.
"She's been a fantastic campmate who has triumphed at trials and bonded well with her fellow celebrities."
Sky News understands the 32-year-old has now left the camp and her fellow campmates are aware that she won't be returning.
Her last appearance on the show will be on Wednesday night's episode.
Spears had threatened to quit last week after just a few days when she became emotional because she was missing her children.
During the episode on 21 November, she told her campmates she was finding it difficult to be so far away from her family.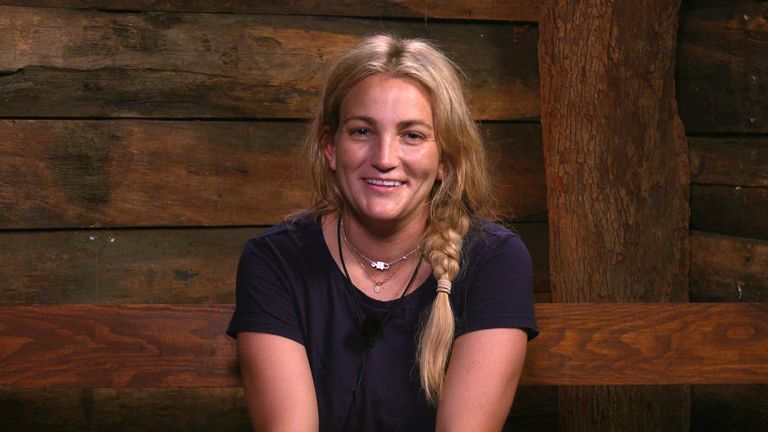 Her emotions bubbled up further when four celebrities were tasked with a challenge to win the contestants' luxury items, with hers being a photo of her two daughters.
Spears also appeared to use the camp phone – which normally only rings during challenges – in last night's episode to try to call her family in the US.
During her time on the show, Spears also discussed her relationship with her sister Britney, who she said she had talked to before entering the jungle.
Spears revealed the pair had a "very complicated upbringing" which lead to them having issues with each other.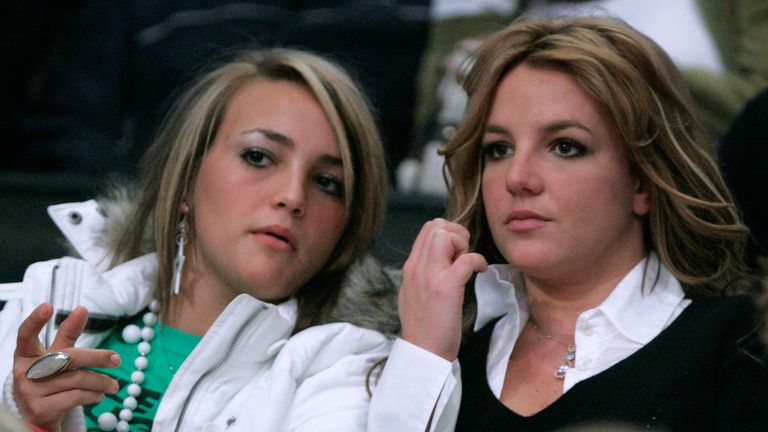 However, she added that she felt Britney would be "worried" about her in the jungle and believed she would be "checking in" regularly.
"She's (Britney) a good big sister, she is," Spears said. Yeah, I love her… Me and her throw down. The world's seen that.
"I've learned to stop talking about it publicly, but you know what, families fight. Listen, we just do it better than most."
Spears also discussed the challenges she faced after falling pregnant as a teenager while starring on TV series Zoey 101, and how she became Catholic after her daughter survived a freak accident where she nearly drowned in a family pond.
Read more entertainment news:
Beyonce's mother defends her against 'skin lightening' accusations
Girls Aloud promise 'magic' reunion tour
Judge dismisses bankruptcy petition against ex-England star
Other celebrities on this year's show include former UKIP leader Nigel Farage, First Dates star Fred Sirieix and JLS singer Marvin Humes.
The show has so far attracted a lower audience than last year's series, which featured former health secretary Matt Hancock.
This year's launch was watched by seven million people in its first week – down from a consolidated audience of nearly 12 million last year.