Unveiling BT's full year results, last month, the company's chief executive, Philip Jansen, made clear he felt the shares were a long term investment.
For the second consecutive year, he announced an increase in spending in fibre rollout, disappointing some shareholders who would rather have seen BT focusing on returns in the shorter run rather than promising jam tomorrow.
Today, though, came proof that some investors in the broadband and telecoms stalwart are prepared to take a longer view.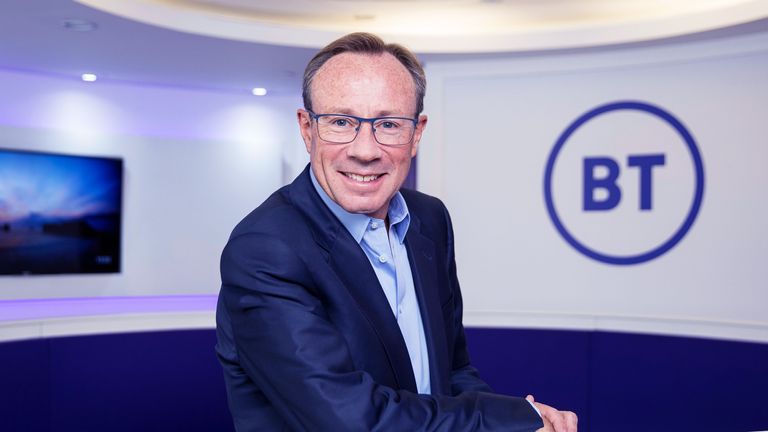 Altice, the second-largest telecoms company in France after Orange (the renamed France Telecom), announced it had snapped up a 12.1% stake in BT worth roughly £2.2bn.
It means Altice – which is owned by France's ninth-richest man, Patrick Drahi – becomes the biggest single shareholder in BT, overtaking Deutsche Telekom, which has a 12.06% stake as a result of BT's 2014 acquisition of the mobile operator EE, which was previously part-owned by the German giant.
Shares of BT shot up by 3% at one point to take them to their highest level since January last year.
That was despite an unequivocal statement from Altice that it has no intention of bidding for BT.
It said: "Altice holds the board and management team of BT in high regard and is supportive of their strategy.
"Altice UK has informed the BT board that it does not intend to make a takeover offer for BT.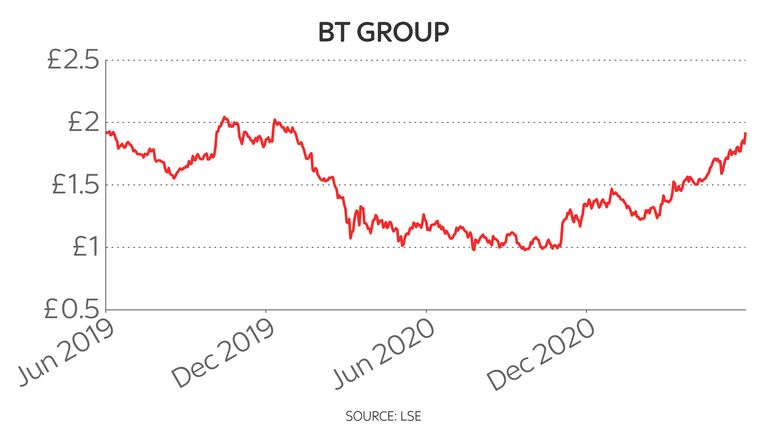 "Altice UK has made this significant investment in BT as it believes that it has a compelling opportunity to deliver one of the UK government's most important policies, namely the substantial expansion of access to a full-fibre, gigabit-capable broadband network throughout the UK.
"Altice believes that the UK provides a sound environment for substantial long-term investment.
"This is supported by the current regulatory framework, which offers BT the appropriate incentives to make the necessary investments."
In other words, then, the stake-building appears to be a strong endorsement of and vote of confidence in the long-term approach set out by Mr Jansen who, last month, said cash flow would "go through the roof" once the majority of full fibre rollout had been completed in 2026.
BT responded: "BT Group notes the announcement from Altice of their investment in BT and their statement of support for our management and strategy.
"We welcome all investors who recognise the long-term value of our business and the important role it plays in the UK.
"We are making good progress in delivering our strategy and plan."
The emphasis from Altice that it is a long term shareholder, rather than seeking to make a takeover bid, also reflects a degree of pragmatism.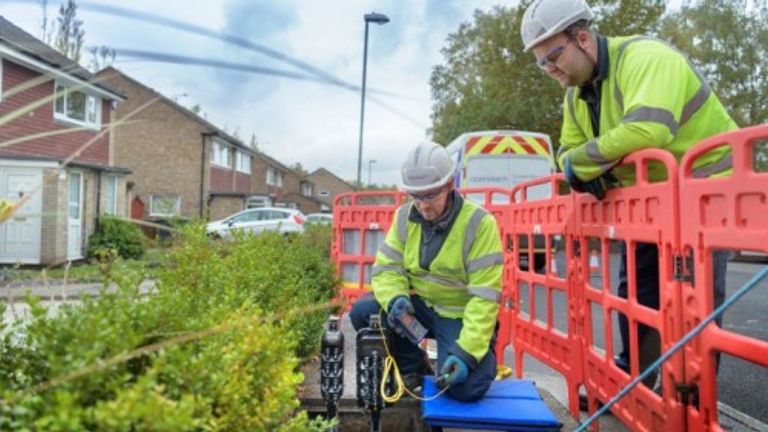 The UK government has recently bolstered its ability to intervene in takeovers of companies and particularly infrastructure that may be integral to national security.
As the owner of the UK's largest fixed line and broadband network, Openreach, BT would appear to fall squarely into that category.
It makes it highly likely that the government would intervene were any bidder for BT to emerge.
That is not to say that Altice will not seek to influence what BT does.
Jerry Dellis, equity analyst at the investment bank Jefferies, told clients: "A key issue now is how Altice intends to unlock value.
"Encouraging an Openreach spin [off] seems most likely.
"A full takeover of BT or Openreach would be likely to run into political opposition given the strategic importance of networks."
And Mr Drahi, the billionaire founder and owner of Altice, is used to getting his own way.
This was emphasised to the outside world when, in June 2019, he swooped to buy Sotheby's, the world's most famous auction house, which had looked poised to fall into the hands of the Chinese insurance billionaire Chen Dongsheng.
He has since announced plans to install his 26-year old son, Nathan, as head of Sotheby's Asia at the end of the year.
Similarly, Mr Drahi pounced in 2014 to buy SFR, France's second-largest mobile operator, from under the nose of the billionaire industrialist Martin Bouygues.
That business now forms the bulk of Altice Europe, which also owns Portugal Telecom, the country's largest telecoms operator.
It also owns the second largest telecoms operators in Israel and the Dominican Republic.
Apart from SFR, its other assets in France include BFM TV, the country's most-watched 24-hour rolling news channel and the radio broadcaster RMC.
Mr Drahi is also adept at pricing telecoms assets.
He bought out minority shareholders in Altice Europe in January this year, at a cost of €3.2bn (£2.7bn), after concluding it was undervalued by the market.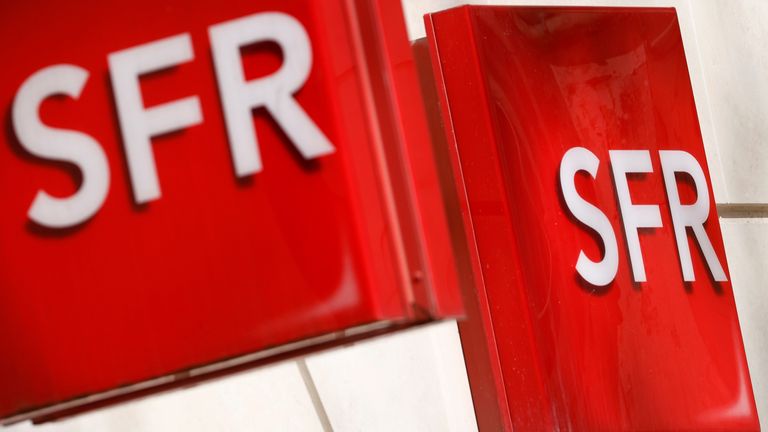 He also knows about demergers, having in 2018 spun off Altice's majority shareholding in Altice USA, the cable and broadband operator, in response to concerns over the parent company's debt.
What is quite striking about 57-year old Mr Drahi is that, unlike the heads of many of France's richest business dynasties, he is an entirely self-made man.
Born in Casablanca, Morocco, his parents were maths teachers and he did not move to France until he was 15 years old.
Having studied at one of the country's top engineering schools, Ecole Polytechnique, he joined the Dutch electronics giant Philips on graduation to work in fibre optics.
It was in this work that he first visited the United States and saw how the cable industry was growing.
On returning to France, he launched his first cable company, Sud Cable Services, using a student loan, the equivalent of the time of around £5,000, as seed capital.
He went on to sell the business to the US cable magnate John Malone four years later, becoming a multi-millionaire in the process, and going on to use the proceeds to set up Altice in 2002 with the intention of using it to consolidate cable and telecoms businesses across Europe.
Mr Malone, himself one of the industry's most revered figures, has described him as a "genius".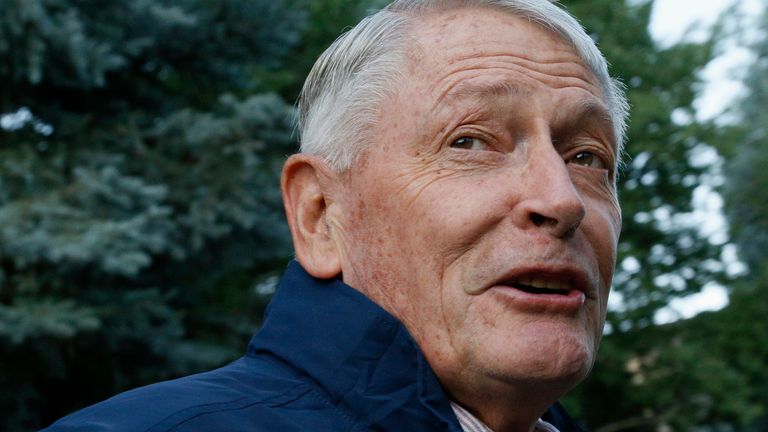 Mr Drahi has been rumoured to have had his eye on BT for some time now.
The Mail on Sunday reported in August last year that he was eyeing Openreach in particular and had "secured financial backing from heavyweight bankers at JP Morgan with a view to paying £20bn for the unit".
He is likely to keep his motivation in buying the stake in BT, who made clear today that Mr Drahi had already spoken with Mr Jansen, to himself.
Mr Drahi, who with his wife, Lina, has four children, prefers to take a low-key approach.
With homes in Paris, Geneva, Tel Aviv and the US – he has French, Israeli and Portuguese citizenship – he gives few interviews and has been known in the past to turn up to meetings on foot or on a bicycle rather than, as most executives do, in a chauffeur-driven car.
One thing is clear, though.
Life at BT will be more interesting with him on the shareholder register.
Train strikes: Full list of October 2023 dates and rail lines affected as Tube action called off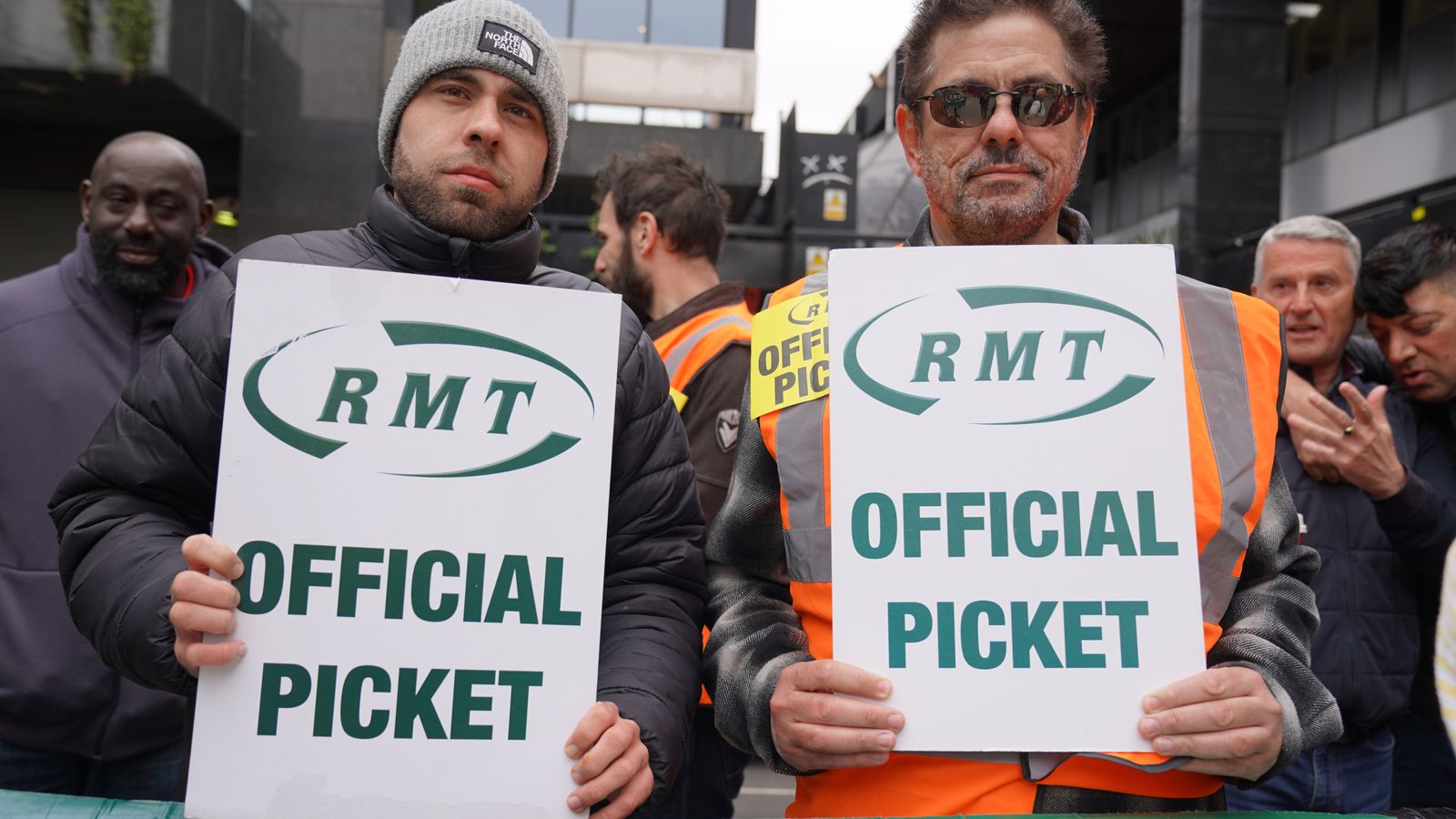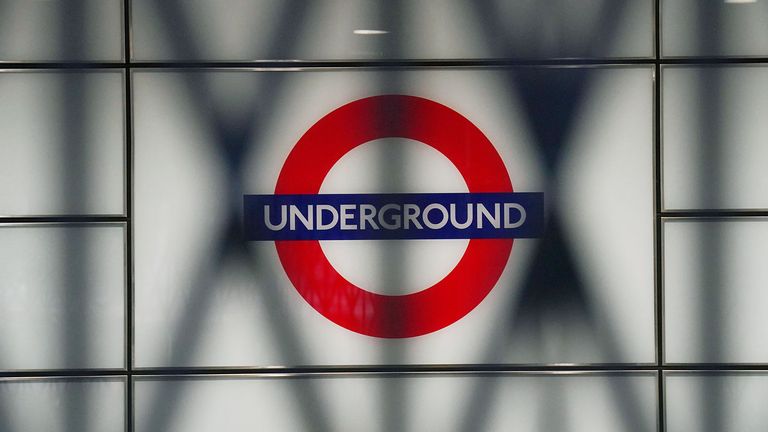 Thousands of rail workers and train drivers are going on strike this month – with an overtime ban beginning from Monday and mass disruption expected from Wednesday.
But planned industrial action by London Underground workers has been cancelled, it was announced on Tuesday.
RMT (the Rail, Maritime and Transport union) and ASLEF (The Associated Society of Locomotive Engineers and Firemen) members are striking in an ongoing dispute over pay and conditions.
ASLEF represents drivers, whereas the RMT represents workers from many different sectors of the rail industry – including station staff and guards.
Here is everything you need to know about which services are affected this week.
What's happening this week?
Tuesday 3 October
Train driver overtime ban likely to reduce services
Wednesday 4 October
Train driver strike and overtime ban to cancel or reduce services
Thursday 5 October
Knock-on effect of strikes to affect early morning services. Train driver overtime ban likely to reduce services
Friday 6 October
Train driver overtime ban likely to reduce services
Saturday 7 October
Knock-on effect of strikes to affect early morning services
London Underground
Tube workers had been planning to walk out on Wednesday 4 October and Friday 6 October.
The industrial action would have "severely affected" most underground lines and there would have been no night tube on 6 October, either.
But on Tuesday unions announced the planned strikes have been called off.
Around 3,000 members of the Rail, Maritime and Transport union (RMT) had been due to walk out during the two days of strikes.
The RMT said that following talks at the conciliation service Acas it has managed to save jobs, prevent detrimental changes to rosters and secure protection of earnings around grading changes.
The union said: "The significant progress means that key elements have been settled although there remains wider negotiations to be had in the job, pensions and working agreements dispute."
RMT general secretary Mick Lynch said: "I congratulate all our members who were prepared to take strike action and our negotiations team for securing this victory in our Tube dispute.
"Without the unity and industrial power of our members, there is no way we would have been able to make the progress we have."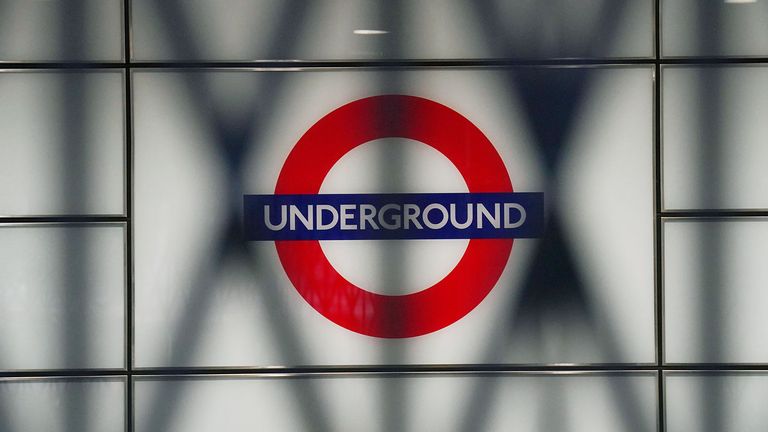 Avanti West Coast
Avanti West Coast will not be operating any services on Wednesday 4 October.
Customers who booked tickets to travel on these days can claim a full, fee-free refund from their point of purchase.
Customers with pre-booked tickets for travel on a strike day can use their ticket the day before or the two days after.
Avanti plans to run its normal timetable during overtime bans, but recommends you check before you travel as the impact will vary from route to route.
C2C
There will be no C2C service on Wednesday 4 October.
On days when overtime bans are in place, there will be a reduced peak time service and a reduced frequency of two trains per hour during off-peak hours across all routes.
First and last trains will be unaffected.
Chiltern Railways
There will be no Chiltern Railways services on Wednesday 4 October on any routes.
Although industrial action on the London Underground has been suspended, there will be impacts on Chiltern Railways services at the London end of the route.
On 5 and 6 October no services will be calling at stations including; Harrow-on-the-Hill, Rickmansworth, Chorleywood, Chalfont & Latimer and Amersham. This is until after 8am on Thursday and all day on Friday.
On Saturday 7 October, no Chiltern Railways services will call at South Ruislip until after 8am.
Chiltern Railways will be running an amended timetable during the week of overtime bans, which travellers can check here.
CrossCountry
There will be no CrossCountry services on Wednesday 4 October.
Some services will be amended during overtime ban dates. You can view the list of trains affected on each day here.
Read more:
Cost of living latest – with Airbnb tips
East Midlands Railway
There will be no East Midlands Railway service on Wednesday 4 October.
East Midlands says its journey planners have now been updated for days where an overtime ban is in place. Check here for updates.
GTR
GTR, also known as Govia Thameslink Railway, is the UK's biggest railway franchise and operates Southern, Thameslink, Great Northern and Gatwick Express.
It says there will be no Thameslink, Great Northern or Gatwick Express services operating on Wednesday 4 October.
A limited Southern shuttle service will run, calling at Gatwick Airport and London Victoria only.
Services on Thursday 5 October will begin much later than normal in the aftermath of the strike the day before, with some routes having no services before 7am.
On days when an overtime ban is in place, GTR says an amended timetable with fewer services will run.
The usual non-stop Gatwick Express service between London Victoria, Gatwick Airport and Brighton will not run.
To help customers, extra stops at Clapham Junction and East Croydon have been added, so these trains will be operating as Southern services.
Gatwick Express tickets will be valid on Southern and Thameslink at no additional cost.
Find out more about each of GTR's lines by clicking on their names at the top of this section.
Great Western Railway
Great Western Railway (GWR) will be operating a reduced and revised timetable on Wednesday 4 October.
Many parts of the network will have no service at all. Services that go ahead will start from 7.30am and all journeys must be completed by 6.30pm.
GWR says there are likely to be short-notice alterations or cancellations to its services on days when overtime bans are in place.
You can check GWR's website for updates nearer the time.
Greater Anglia and Stansted Express
Reduced services are expected to run on both strike and overtime ban days.
You can click here to see what plans are in place on all affected dates.
Heathrow Express
On the strike day of 4 October, there will be fewer trains going to Heathrow Airport and they will start later and finish earlier.
Trains will run between Paddington and Heathrow between 7.40am and 6.25pm.
Services between Terminal 5 and Paddington will run between 7.42am and 6.57pm.
And there will be trains between 7.47am and 7.02pm from Heathrow Central into Paddington.
The Elizabeth Line will service customers travelling from London to Heathrow.
Heathrow has not announced any changes during overtime bans. Click here for more information about its services.
LNER
LNER services will run on an "extremely limited timetable" during 4 October, with minor alterations on days before and after them.
You can find more details here.
London Northwestern Railway
There will be no London Northwestern Railway (LNR) service on Wednesday 4 October.
It will have buses in place of trains between Watford Junction and St Albans Abbey on days when there are overtime bans.
You'll be able to see what impact the overtime ban will have on LNR via journey planners.
Northern
There will be no Northern service in operation on Wednesday 4 October, and no rail replacement bus services.
Days affected by overtime bans are likely to cause some short-notice alterations or cancellations. You can check here for updates.
Southwestern Railway
An extremely limited service will operate on a small number of lines during strike days, and most of the Southwestern Railway mainland network will be closed. There will be no service on the Island Line.
Customers are advised to only travel if absolutely necessary.
Reduced services will operate across the mainland South Western Railway network on overtime ban days, with an hourly service on the Island Line.
Find out more here.
Southeastern
There will be no Southeastern service in operation on any routes on strike days.
Southeastern expects to run a full service during overtime ban periods.
TransPennine
No TransPennine Express service will run on any route during the strike on Wednesday 4 October.
There will also be some early morning and late evening alterations on the days before or after a strike day.
TransPennine Express plans to run its normal timetable during overtime ban days but warns there could be significant disruption to your journey, so be sure to check before you travel.
West Midlands Railway
There will be no West Midlands Railway service on Wednesday 4 October.
On days when the overtime ban is in place, reduced train services will operate between Birmingham New Street and Hereford and Birmingham New Street and Shrewsbury – and a bus service will replace trains between Nuneaton and Leamington Spa via Coventry.
The overtime bans may lead to amended timetables and on-the-day cancellations, particularly if there is disruption to services, so check before you travel.
How you can remain up-to-date
You can tap any of the links provided above to check for updates on specific lines.
National Rail urges anyone hoping to travel on strike and overtime ban days to use its Journey Planner to keep an eye on how services will be affected.
Any journey accompanied by a yellow warning triangle means the information is still subject to change.
Most journeys should now be up to date on the planner.
Fuel retailers deny profiteering as pump prices shoot up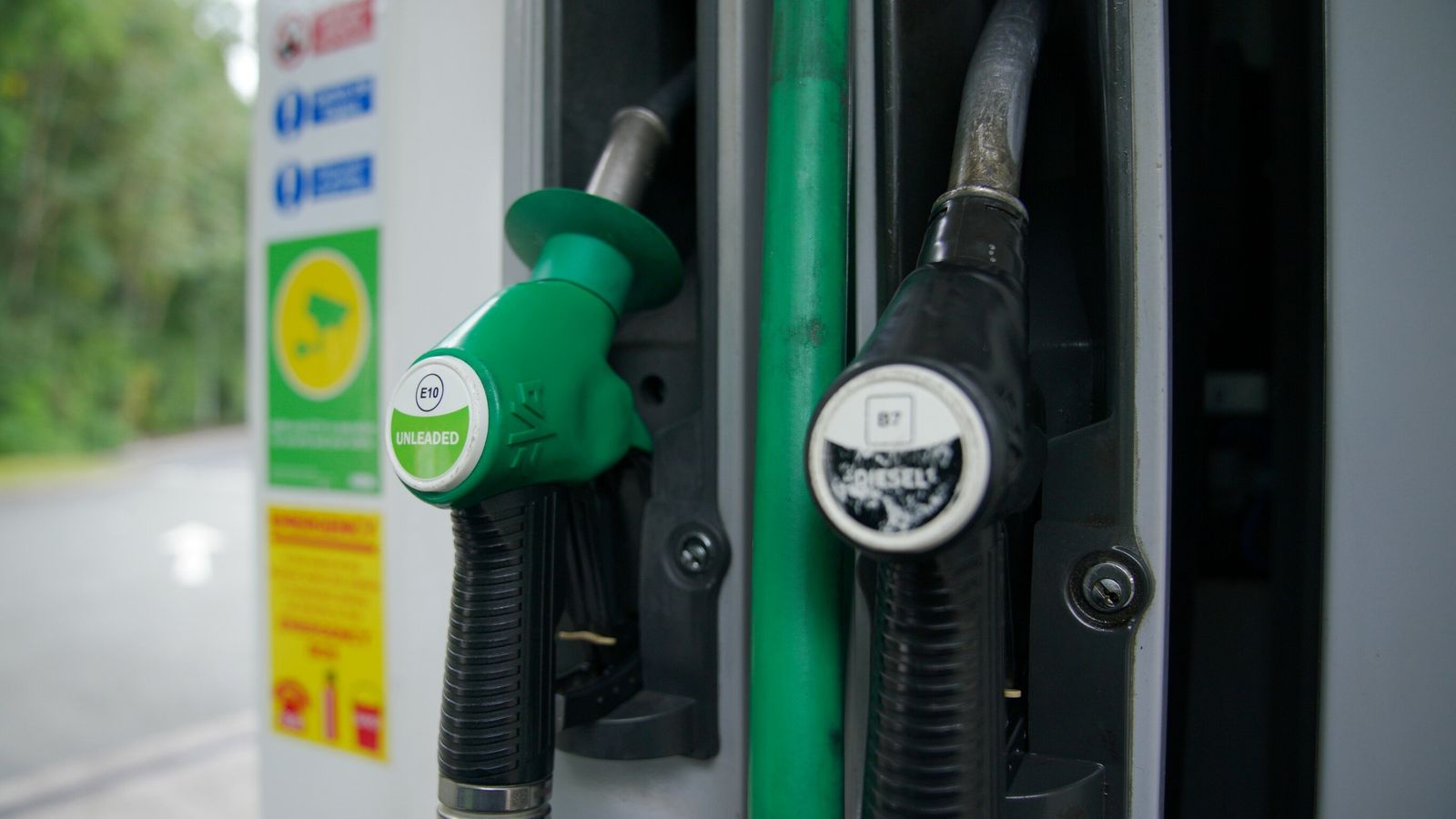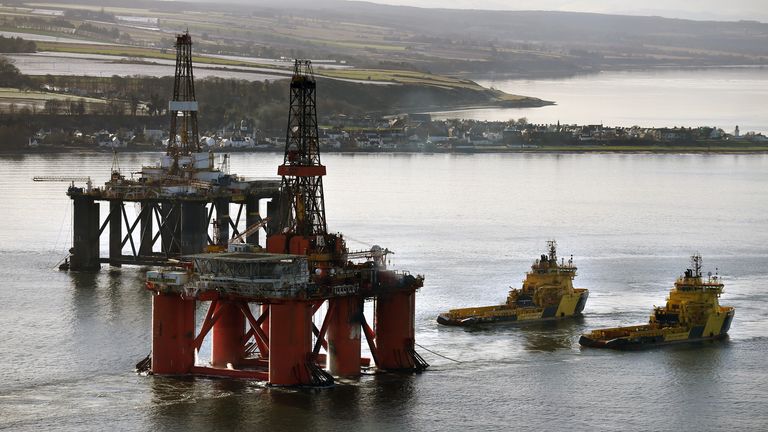 Fuel retailers have dismissed claims that drivers are being overcharged following a surge in pump prices.
Data released by the RAC on Wednesday showed an 8p per litre surge in the cost of diesel last month to a new average of 163.1p.
Petrol prices rose by nearly 5p per litre to 157p.
The motoring group blamed the continued hikes on production cuts agreed by the Opec+ group of oil-producing nations, which have helped send Brent crude oil costs up since July.
A barrel stood at around $72 then.
It has nudged towards $100 in recent weeks and currently stands at $90, placing greater upward pressure on inflation more widely as the additional bills only add to the cost of living crisis.
'Constrained' oil supply in the coming months
Because oil is priced in dollars, a weakening of the pound against the US currency has also contributed to the additional bills at the fuel pump.
The RAC, however, claimed that retailers were overcharging petrol customers – months after supermarkets were rapped on the knuckles by the competition regulator over pricing and forced to support a fuel transparency mechanism.
RAC fuel spokesman, Simon Williams, said: "Our analysis of RAC Fuel Watch wholesale and retail data shows that petrol is currently overpriced by around 7p a litre, although the price of diesel is likely to go up further still in the coming weeks.
"It's worrying that retailer margin across the UK is higher for petrol than it should be considering the big four supermarkets were told off by the Competition and Markets Authority for overcharging drivers by £900m in 2022.
"While many have voluntarily started to publish their prices ahead of being mandated to in law, we still have a situation where wholesale price changes aren't being fairly reflected on the forecourt."
Read more:
Cost of living latest
July: 'Motorists are not getting the best deal possible'

The RAC's conclusion was dismissed by the Petrol Retailers Association (PRA) which represents non-supermarket, independent, forecourts and has almost two-thirds of the fuel market.
Its executive director Gordon Balmer said: "Contrary to claims made by the RAC, our members are not unjustifiably pricing petrol higher than needed.
"Fuel margins have been under pressure due to increased operational costs that our members have had to bear.
"To address rising labour expenses, energy costs, and the highest inflation rates in recent years and reduced fuel sales, margins have inevitably increased.
"Attempting to whip up public anger by suggesting otherwise is deeply irresponsible."
He added: "The PRA remains committed to advocate for our members and promote transparency within the sector.
"We are willing to engage with any mediator to facilitate a constructive and informed dialogue on these critical issues."
Superdry in talks with Indian giant Reliance to fashion £25m licensing deal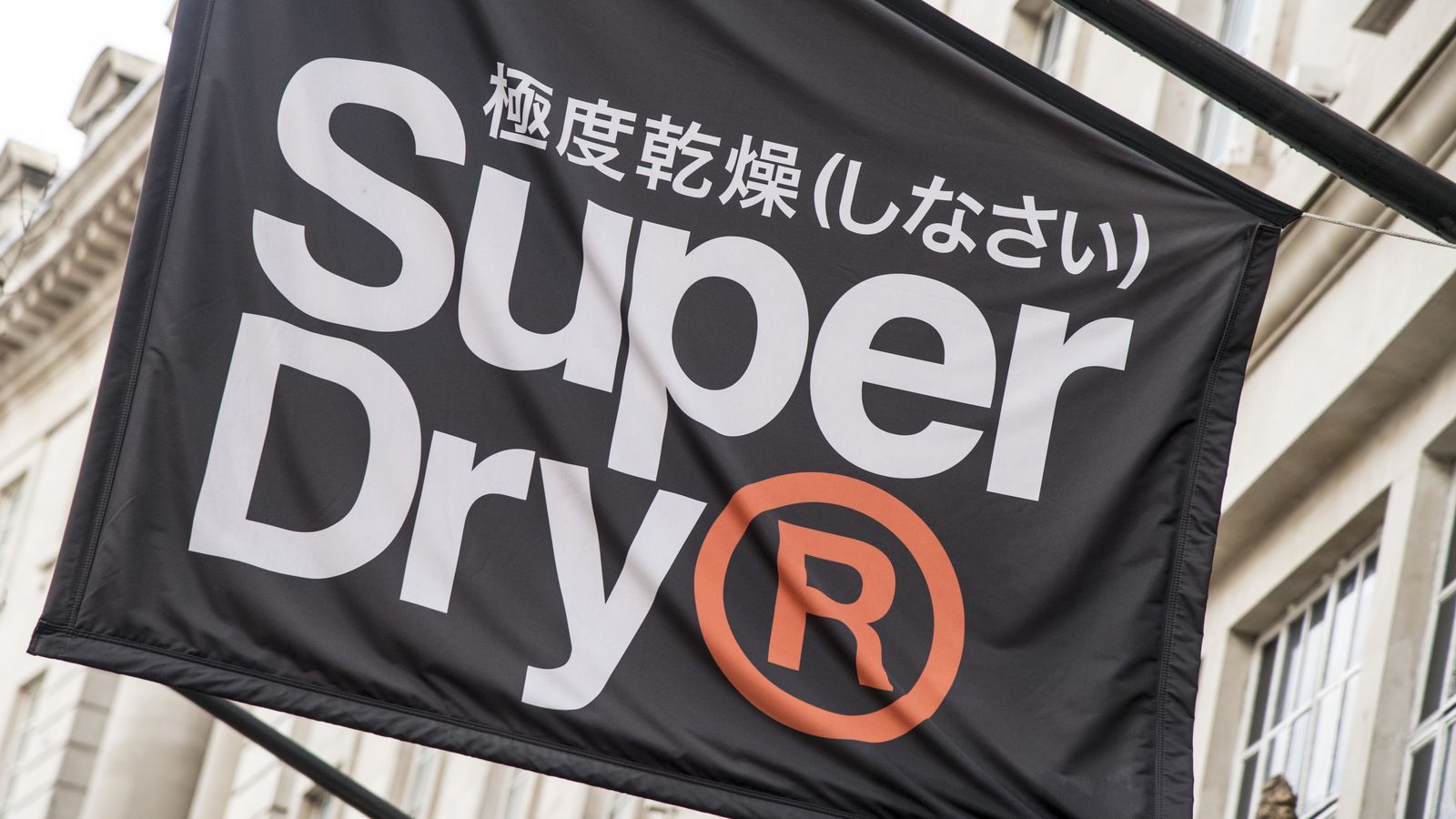 Superdry, the struggling London-listed fashion retailer, is close to striking a partnership with India's biggest retailer that will release tens of millions of pounds to bolster its fragile balance sheet.
Sky News has learnt that Superdry is in advanced talks with Reliance Brands, part of the vast Mumbai-headquartered conglomerate, about a new licensing joint venture.
City sources said a deal could be announced as early as Wednesday morning.
The agreement is expected to be worth more than £25m to Superdry, mirroring an agreement announced in March to sell the company's intellectual property assets in the Asia-Pacific region to South Korea's Cowell Fashion Company for $50m (£34m).
Reliance Brands is already Superdry's retail partner in India, operating dozens of stores.
Superdry's founder and boss, Julian Dunkerton, has been racing to raise funds amid a steep downturn in its trading performance.
In August, it announced that it had agreed a £25m secondary lending facility with Hilco Capital, augmenting an existing asset-based lending deal with Bantry Bay Capital worth up to £80m.
The Cheltenham-based company also raised £12m from a share sale priced at 76.3p-per-share in May.
Investors in that equity-raise have lost a large chunk of their money on paper, with the stock trading at around 41.8p on Tuesday afternoon.
Superdry warned earlier this year that sales growth had failed to meet directors' expectations, which it said could "partly be attributed to…the cost of living crisis having a significant impact on spending and footfall, and poor weather resulting in less demand for our new spring-summer collection".
In its full-year results in August, Mr Dunkerton said it had been "a difficult year for the business and the market conditions have been extremely challenging".
"The good news is that despite the external turbulence, the brand is in sound health and has momentum," he added.
Superdry's founder owns roughly a quarter of the company, and has periodically been linked with attempts to take it private.
He established the business in 2003 before being ousted and then returning to the helm.
On Tuesday, its shares were trading with a market valuation of just £41m.
A spokesman for Superdry declined to comment.