Pension watchdogs are scrutinising the collapse of Ralph & Russo, the upmarket British-based fashion brand which is now at the centre of a legal fight.
Sky News understands that The Pensions Regulator is examining the treatment of the company's retirement scheme in the period before administrators were called in in March.
The status of the regulator's work was unclear on Friday, although sources said its work had got under way recently.
Ralph & Russo, which was sold last week by its joint administrators to Retail Ecommerce Ventures (REV), a US-based investment vehicle, is best-known for having designed the Duchess of Sussex's £56,000 engagement dress.
It collapsed after running out of cash, with the business failing to make a number of salary payments and staff pension contributions in the months prior to its insolvency.
The Pensions Regulator, which has a wide range of enforcement powers, said in a statement that it did not comment on "individual schemes or employers".
"Where a company has become insolvent we will work with relevant third parties, such as insolvency practitioners, the Insolvency & Redundancy Payment Services and the pension scheme provider in our role to protect savers," it added.
"We have no further comment."
Administrators from Begbies Traynor and Quantuma have launched a High Court action against Tamara Ralph, the brand's co-founder, alleging that she and business partner Michael Russo extracted substantial sums of money from the company.
In the particulars of claim, a legal document which sets out the basis of their case, the joint administrators alleged that from October 2020 until March this year, the company "failed to make any pension contributions to Aviva, the company's pension trustee… notwithstanding the fact that employee contributions were deducted automatically from the employees' monthly salary via the company's payroll and PAYE mechanisms".
The documents assert that "approximately £176,000 was appropriated and/or diverted from the company pension scheme".
In a statement on Friday, a spokesman for Ms Ralph said that she "has not been involved in any wrongdoing".
The spokesman added that "along with the company's directors and c-suite [top executive] staff were advised to seek financial and legal advice prior to making any payments from Ralph & Russo".
"Ms Ralph was off on maternity leave at the time but the directors followed the advice of their legal and financial advisors on all payments.
"One of the advisors dealing with the financial decisions was Andrew Andronikou of the firm Quantuma [who] subsequently became one of the joint administrators.
"The advice from Andrew and Quantuma was followed completely."
Ms Ralph had previously denounced the claims against her in the court action as "misconceived and demonstrably false".
A spokesman for the joint administrators said: "We have a statutory duty to investigate the affairs of the company, the conduct of the directors and any shadow directors and, in particular, in relation to the £60m invested into the company and spent by the founder directors at the expense of the pension regulator, HMRC, secured, preferential and unsecured creditors.
"We are continuing our enquiries in that regard."
The rescue of R&R by REV – which was set up by Tai Lopez and Alex Mehr, two entrepreneurs – follows the injection of tens of millions of pounds in funding into Ralph & Russo from the likes of Candy Ventures, the vehicle of entrepreneur Nick Candy, and John Caudwell, the billionaire founder of the Phones 4U retail chain.
Tennor Holding, the owner of the La Perla lingerie brand and investment vehicle of financier Lars Windhorst, invested roughly £40m in return for a minority stake in Ralph & Russo in 2019 which valued it at approximately £175m.
The fashion house, which specializes in haute couture and ready-to-wear clothing and luxury goods, has notched a number of notable achievements during its brief history.
In 2014, it was the first British designer in nearly a century to be accredited by the French body which decides which fashion labels can officially be designated haute couture.
It sprang to global prominence in 2017 when Meghan Markle wore one of the designer's dresses in her engagement photographs.
Ralph & Russo's celebrity customers are also reported to include Beyonce, Angelina Jolie and Gwyneth Paltrow.
Its average client spends £50,000 per transaction, and it has opened boutiques in Doha, Dubai and Monaco.
The company also operates from locations in London's Mayfair and New York's Fifth Avenue, befitting its internationally renowned designs.
Its journey into choppy legal and financial waters was partly triggered by the pandemic's impact on its business, with a dearth of red carpet events – one of the mainstays of the haute couture industry – hitting demand for Ralph & Russo's dresses.
UK to launch an Online Fraud Charter with 11 major tech companies including TikTok, Snapchat and YouTube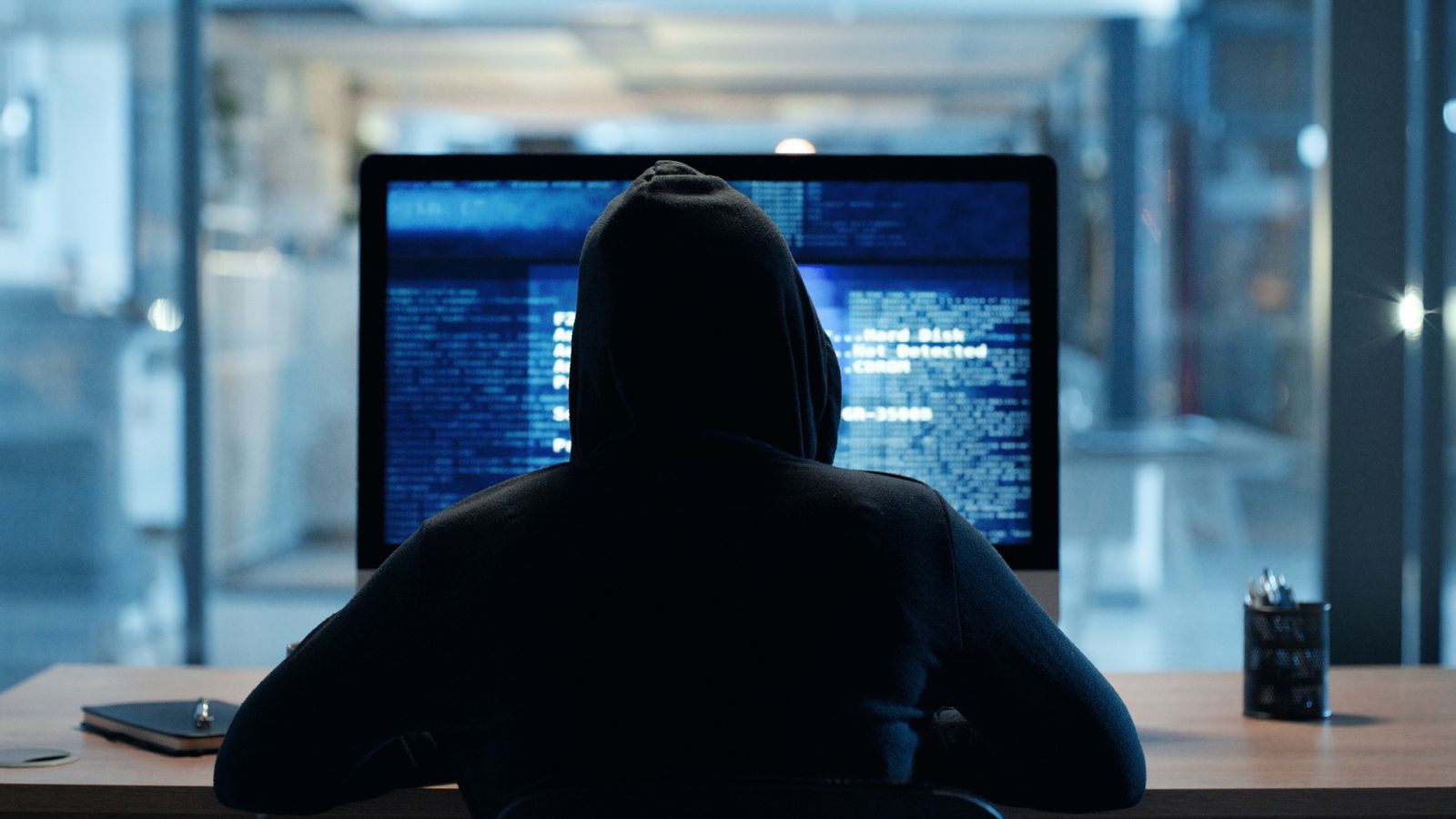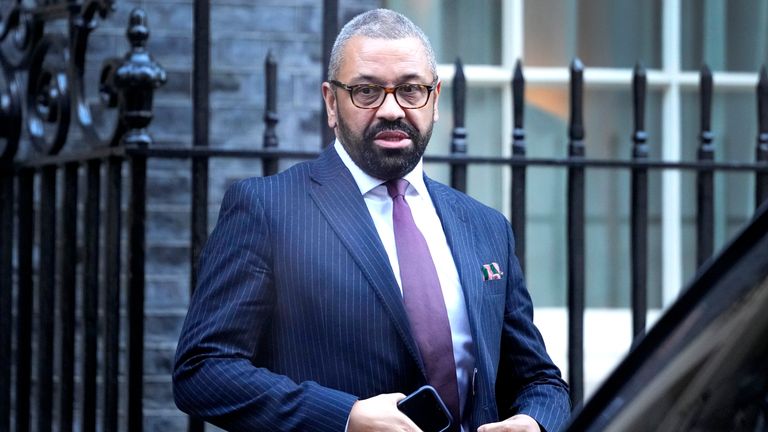 The UK is to launch an Online Fraud Charter with 11 major tech companies in a "world-first" initiative to combat scams, fake adverts and romance fraud.
Home Secretary James Cleverly will host representatives from several leading tech companies – including Facebook, TikTok, Snapchat and YouTube – to sign the pledge to tackle internet fraud on Thursday.
Other firms signing the voluntary agreement include Amazon, eBay, Google, Instagram, LinkedIn, Match Group and Microsoft.
The charter will call on the firms to introduce a number of measures to better protect users, including verifying new advertisers and promptly removing fraudulent content.
Politics – latest: Sunak accused of 'insane' claim which 'shows he's run out of road'
There will also be increased levels of verification on peer-to-peer marketplaces and people using online dating services.
The companies will pledge to implement the measures which apply to their services within six months.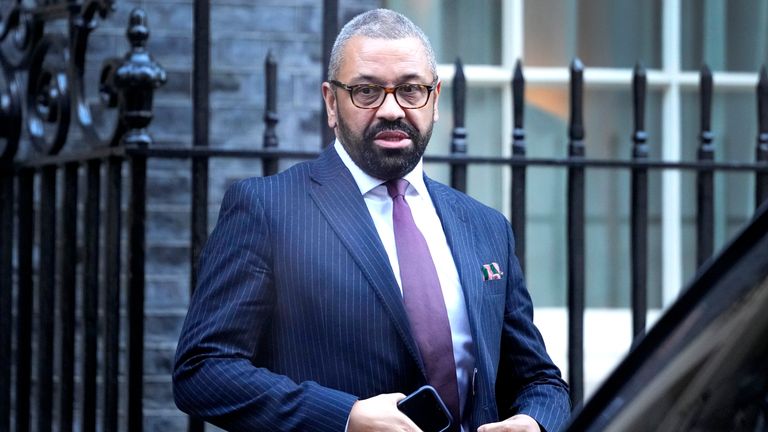 It will be backed by a crackdown on illegal adverts and promotions for age-restricted products such as alcohol or gambling which target children.
These steps will be detailed in an action plan published by the Online Advertising Taskforce.
Mr Cleverly, who will announce the charter at Lancaster House, said: "The Online Fraud Charter is a big step forward in our efforts to protect the public from sophisticated, adaptable and highly organised criminals.
"An agreement of this kind has never been done on this scale before and I am exceptionally pleased to see tech firms working with us to turn the tide against fraudsters.
"Our work does not end here – I will continue to ensure we collaborate across government, and with law enforcement and the private sector, to ensure everyone in the UK is better protected from fraud."
Read more:
We asked a chatbot to help write an article
Amazon to launch AI business chatbot named Q
Each of the tech firms will pledge to work closely with law enforcement including creating direct routes to report suspicious activity.
The government highlighted that fraud accounts for about 40% of all crime in England and Wales, with data from UK Finance showing that almost 80% of authorised pushed payment fraud originating from social media or fake websites.
The news comes as cyber security experts warn that the rise of generative AI tools such as ChatGPT is helping cybercriminals create more convincing and sophisticated scams.
As ChatGPT marks the first anniversary of its launch to the public, a number of experts have said the technology is being leveraged by bad actors online.
PM hails 'landmark' AI agreement

They warn that generative AI tools for text and image creation are making it easier for criminals to create convincing scams, but also that AI is being used to help boost cyber defences.
At the UK's AI Safety Summit earlier this month, the threat of more sophisticated cyber attacks powered by AI was highlighted as a key risk going forward, with world leaders agreeing to work together on the issue.
The UK's National Cyber Security Centre (NCSC) has also highlighted the use of AI to create and spread disinformation as a key threat in years to come, especially around elections.
Citizens Advice survey: One in four adults likely to turn to buy-now-pay-later schemes to afford Christmas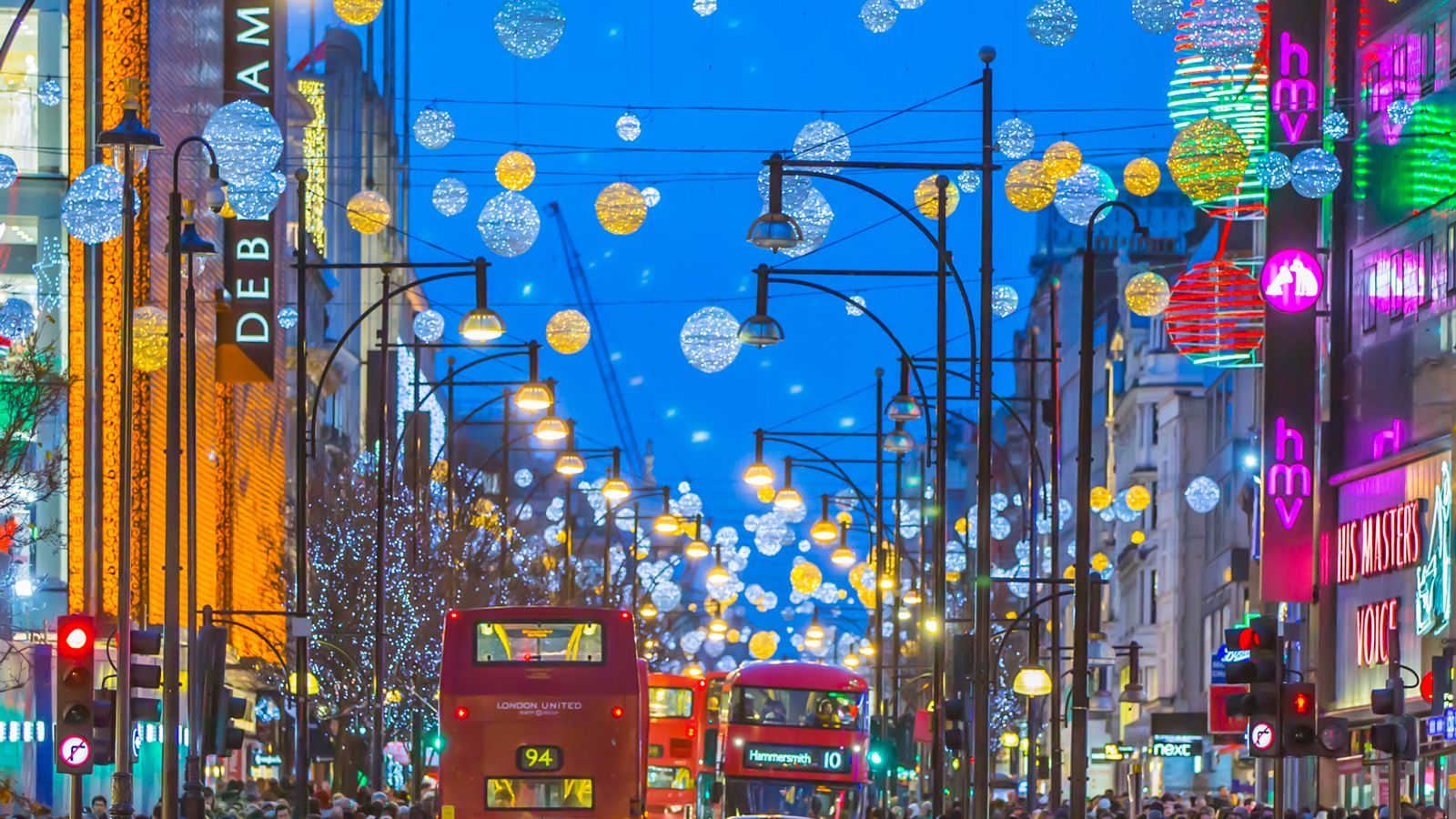 More than half of parents with children in primary school are likely to use buy-now-pay-later (BNPL) schemes to afford Christmas, according to research from Citizens Advice.
Roughly 15.1 million people – more than one in four UK adults – also reported they're likely to buy goods on credit using BNPL services to help with festive spending, a survey said.
The research showed just over one in five people who have taken credit using BNPL have missed a payment or paid late.
It comes as the independent, state-funded advice service recorded a 67% rise in people seeking help with BNPL debt in the 12 months to 31 October this year, compared to a year earlier.
The finding emerged from two surveys by Opinium, one of which polled 2,156 UK adults on the use of BNPL products and Christmas spending in the period 1-3 November and another of 2,132 UK adults who had purchased anything using a BNPL product in the last 12 months between 6 and 15 November.
Some 10% of surveyed BNPL users missed or made a late payment in the last year and were visited by an enforcement agency or bailiff as a result.
Nearly a third (29%) of users due to make a payment in the last month borrowed further to repay instalments, adding to a cycle of debt.
Read more
Cost of living: Shoppers 'overcharged' for branded goods
Citizens Advice, MoneySavingExpert and Which? jointly urged the government recently to protect BNPL users
Citizens Advice has now called on ministers to enact BNPL regulation after legislation was shelved amid Whitehall concerns that it could curb the availability of low-interest products.
"Consumers are being failed and as a result could see a 2024 plagued with unmanageable debt, poor credit, and bailiffs knocking at their door," said the Citizens Advice chief executive, Dame Clare Moriarty.
"The government must act on its almost three-year-old pledge and bring the BNPL market into line urgently."
It follows research with similar findings from the Financial Conduct Authority (FCA).
Those frequently using BNPL were more likely to be in financial difficulty, the finance regulator said.
FCA figures showed roughly 14 million people used (BNPL) to purchase something in the six months to January 2023.
An HM Treasury spokesman said in response: "When used appropriately, buy-now-pay-later can be a useful, interest-free way for consumers to manage their finances.
"We must ensure that regulation of these products is proportionate to ensure borrowers are protected without unduly restricting access.
"We will publish a response to our recent consultation once it is finalised."
Cost of living: Shoppers 'overcharged' for branded goods including baby formula and baked beans, watchdog finds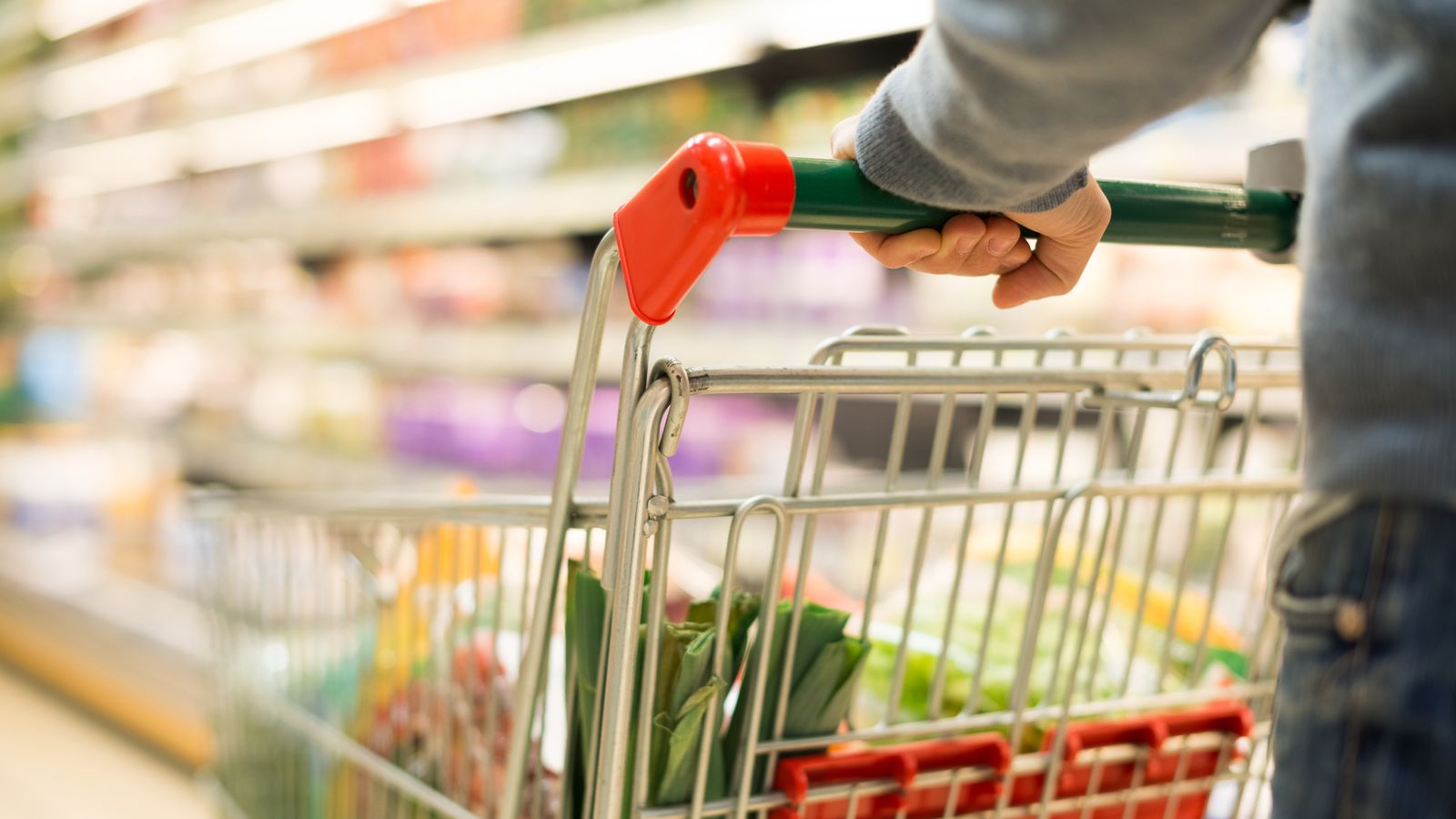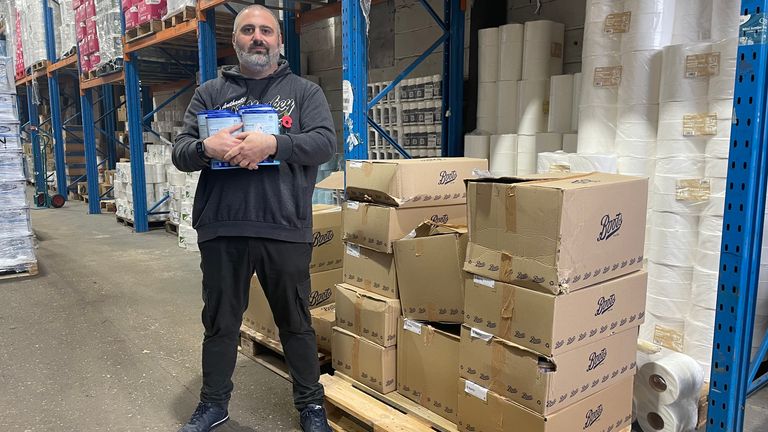 Suppliers of branded goods including baked beans and pet food have "pushed up prices by more than their costs", according to the competition watchdog.
The Competition and Markets Authority (CMA) has been examining 10 product categories in a bid to see if shoppers, already struggling amid the continuing cost of living crisis, are being ripped off.
It said that while some increases were justified, to cover rising costs from elements such as energy and ingredients, there was clearly some profiteering.
"The evidence collected by the CMA indicates that, over the last two years, around three-quarters of branded suppliers in products such as infant formula, baked beans, mayonnaise, and pet food – have increased their unit profitability and, in doing so, have contributed to higher food price inflation", the statement said.
It went to explain, however, that the shifts were likely to have backfired somewhat as shoppers had clearly switched to cheaper, supermarket own brand, alternatives in a bid to save cash.
The regulator will hope that the competition will help prices of branded goods come down.
But brands told the inquiry that when their costs started to fall they would offer promotions to customers, rather than cut the standard costs of their products.
The CMA said that more study was needed, including in the baby formula sphere that has been the subject of work by Sky News and seen the World Health Organisation declare that families were being "exploited".
However, it did find evidence of unjustified price increases and cited concern that two companies control 85% of the market.
The CMA also declared that it was going to review supermarket loyalty schemes in the next phase of its investigation.
Front and centre of that is the offering of promotions only to customers who sign up to their loyalty cards.
The regulator issued its update after previously finding that higher prices in stores were not the result of weak competition between supermarket chains.
The watchdog did, however, demand tighter rules over so-called unit pricing – costs per item covering versions of the same product – to bolster price transparency.
It also previously found that supermarket fuel operators had charged motorists an extra £900m in 2022 by raising their margins on both petrol and diesel sales.