PM considering raising National Insurance to fund social care reforms – but proposals won't come until after summer
Boris Johnson is looking at raising National Insurance in order to fund long-promised reforms of social care, but any proposals won't be set out until after the summer.
The prime minister's plans have been delayed in part because he is isolating along with Chancellor Rishi Sunak and Health Secretary Sajid Javid, after the latter tested positive for COVID-19.
This has made getting final agreement on the reforms more difficult.
Social care: PM pressured to 'sort it out'

According to The Times, National Insurance payments for businesses and employees will rise by 1 percentage point, a penny in the pound, to fund the changes.
The move will generate an extra £10bn annually, its report added.
Any tax rise would prove controversial however, as the Conservatives committed in their 2019 general election manifesto not to raise income tax, VAT or National Insurance.
The Sun reported that the prime minister and Chancellor Rishi Sunak are "close" to agreeing the National Insurance rise.
Speaking at a regular Westminster briefing for journalists, the PM's spokesman did not deny the reports.
"There's continued speculation but I'm simply not going to be engaged with that speculation," he said.
"The process for agreeing our proposals is still ongoing. We will set that out before the end of the year."
Social care in England is 'a tower of Jenga'

Speaking on Monday, the PM said it "won't be too long now" before he lays out his plans for changing the system.
Mr Johnson promised to "fix the crisis in social care once and for all with a clear plan we have prepared" when he addressed the nation outside Downing Street after becoming PM in 2019.
He told a news conference that the issue of what to do with social care had "bedevilled governments for at least three decades".
"All I can say is we've waited three decades, you're just going to have to wait a little bit longer," he said on Monday.
"I'm sorry about that but it won't be too long now, I assure you."
Speaking to Sky News earlier, business minister Paul Scully said he did not recognise reports about a rise in National Insurance to fund social care.
"Well, I've read about the speculation this morning, that's not something I recognise, so, you know, we'll see what happens in terms of when we announce our details on social care," he told Kay Burley.
Social care: The challenge remains

Mr Scully added: "What we do want to happen is to make sure that we can come up with a comprehensive programme to tackle social care.
"It's been around for a long time this issue, and we really do need to get to grips with it, and that's what the prime minister and the health secretary are really determined to do."
Labour's shadow economic secretary Pat McFadden said paying for social care must be fair to all income groups and all ages.
"There's been a social care problem in the country for many, many years. We know we've got to fix it, the COVID pandemic has shown us the problems in the system, and we understand that's got to be paid for," he said.
"And again, with a tax proposal, which has been briefed to one or two newspapers, the best way to judge it is on two criteria.
"One: does it really fix the problem in social care? And secondly, is it fair to people of all ages, and all income groups?"
Professor Len Shackleton, editorial and research fellow at the Institute of Economic Affairs think tank, said raising National Insurance would be "yet another burden on working age people at a time when jobs are insecure, inflation is rising and wages are squeezed".
He said: "Much of the public may believe that National Insurance pays for the NHS, and social care would just be a natural addition. But NI is not ringfenced and is simply an income tax by another name, albeit with different exemptions, starting points and arbitrary changes in rates which don't coincide with tax bands.
"It is wrong to place the burden of this tax squarely on the shoulders of younger workers, without extending NI to post-state pension age taxpayers to help pay."
Plans to accelerate rise in state pension age frozen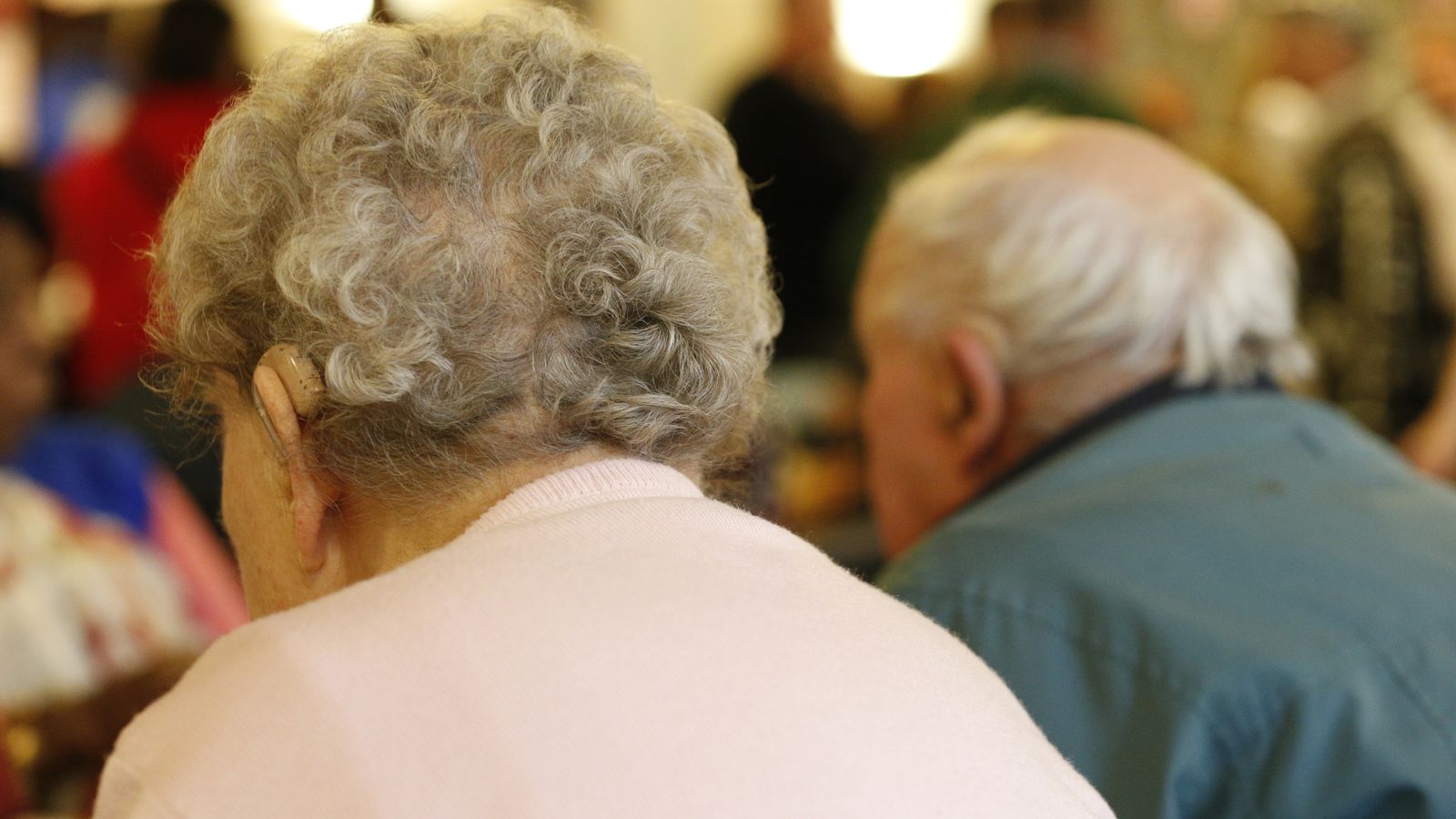 The government has frozen plans to accelerate the rise in the state pension age.
Work and Pensions Secretary Mel Stride confirmed the move following newspaper reports that suggested the government was erring over the plans.
The age at which the state pension is payable currently stands at 66, and by the end of 2028, it will have risen to 67.
Increasing the state pension age to 68 was scheduled to happen between 2044 and 2046 – but ministers had been contemplating bringing that forward to between 2037 to 2039.
Mr Stride said he agreed the rise in the state pension age from 66 to 67 should occur between 2026 and 2028 as planned, but that parliament should "consider the rise to age 68 again".
He said that decision will be delayed until after the next election, with another review taking place "within two years of the next parliament".
'Mr 1%' attack on Sunak from Starmer as he launches local elections campaign – Politics latest
Increasing the state pension age had been on the cards because of the trend of people living longer. However, the coronavirus pandemic changed that, reducing the life expectancy for women by one year and 1.3 years for men – removing a key justification for changing the rules.
The decision to delay the changes could also have been influenced by France – where violent protests have erupted at President Emmanuel Macron's proposals to raise the state pension age to 64 – and the Tories' own electoral prospects.
Mr Stride told MPs: "Given the level of uncertainty about the data on life expectancy, labour markets and the public finances, and the significance of these decisions on the lives of millions of people, I am mindful a different decision might be appropriate once these factors are clearer.
"I therefore plan for a further review to be undertaken within two years of the next parliament to consider the rise to age 68 again."
'Responsible and reasonable approach'
The cabinet minister defended his approach, saying it "continues to provide certainty for those planning for retirement" while ensuring in the longer term, it is "sustainable and fair across the generations".
He said the government "remains committed" to the principle of the 10-year notice of changes to the state pension age.
"The approach I'm setting out today is a responsible and reasonable one," he said.
"One that continues to provide certainty for those planning for retirement, while ensuring that we take the time to get this right for the longer term, so that the state pension can continue to provide security in retirement and is sustainable and fair across the generations."
Mr Stride confirmed that the increase in life expectancy has "slowed" since the first state pension age review was carried out in 2017 – a trend he said was being seen "to a varying degree across much of the developed world".
He cited an independent report by Baroness Neville-Rolfe carried out in 2022, which he said "highlights an important challenge: a growing pensioner age population and the affordability and fiscal sustainability of the state pension".
"As a society we should celebrate improvements in life expectancy, which has driven rapidly over the past century and is projected to continue to increase," he said.
'Not exactly a sign of strength'
The announcement swiftly received a hostile reception from former cabinet minister Jacob Rees-Mogg, who said: "Unlike the Labour Party I don't welcome this decision.
"That life expectancy from retirement from the 1940s to today has increased by seven years, which would indicate a retirement age of 72 rather than of 67 or 68.
"The benefit of long-term decision-making is that it gives everybody the chance to plan well in advance. And the delaying the decision is a decision in itself, and is not exactly a sign of strength."
Read more:
Why the UK government had to rethink pension policy
The Paris pensions protests are fast becoming a major crisis for Macron
Labour's shadow work and pension secretary Jon Ashworth welcomed the delay but said the stalling life expectancy rates that drove it were a "damning indictment".
"Today's announcement that they are not going ahead with accelerating the state pension age is welcome, and it is the right one," he said.
"But it is the clearest admission yet that a rising tide of poverty is dragging life expectancy down for so many, and stalling life expectancy, going backwards in some of the poorest communities, is a damning indictment of 13 years of failure which the minister should have acknowledged and apologised for today."
UK private sector shrinks for the eighth consecutive quarter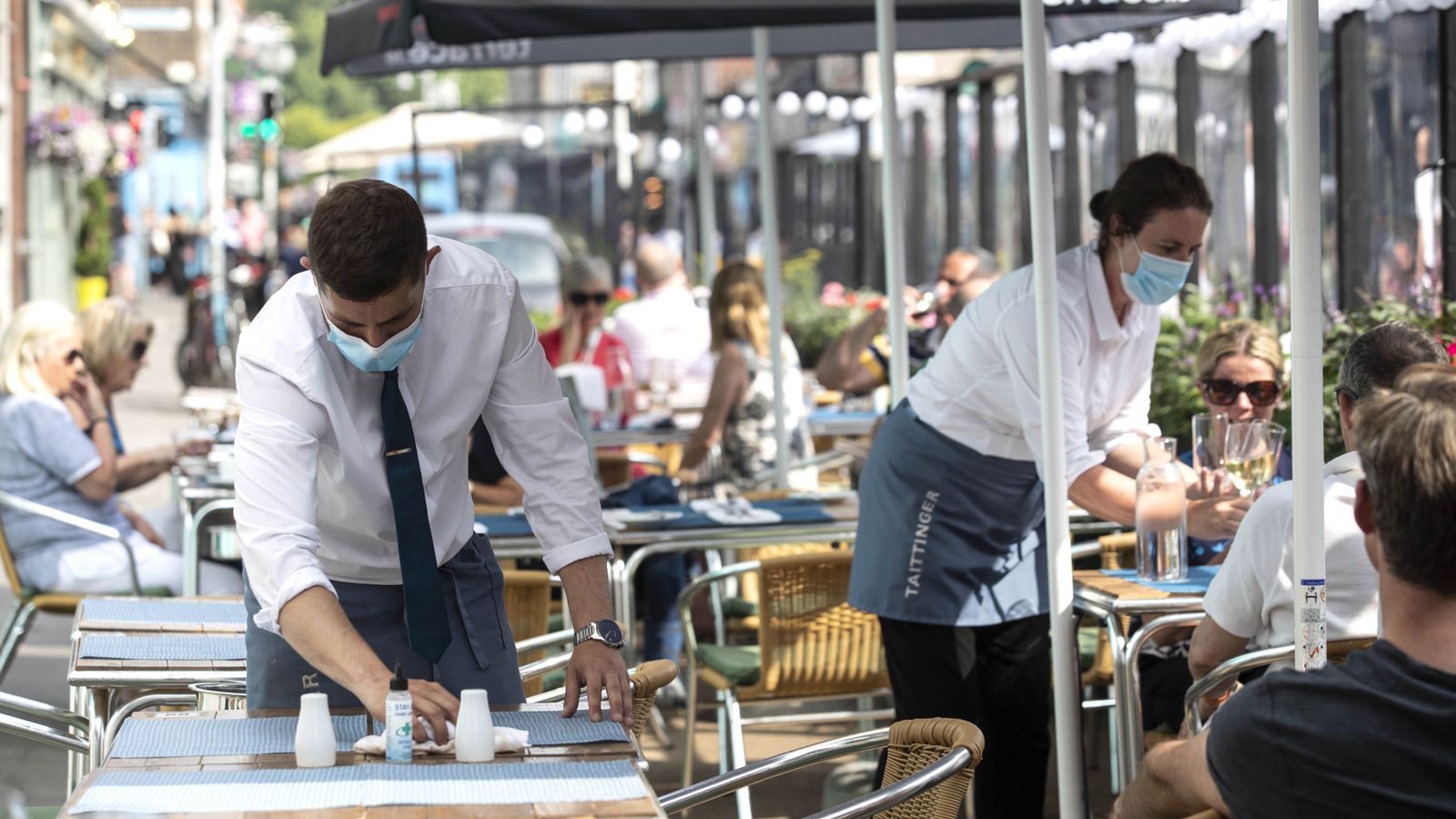 The UK's private sector has shrunk for the eighth consecutive quarter.
That is according to data from the Confederation for British Industry, which said its latest snapshot of the sector showed "signs of green shoots" – with projections that UK industry will return to growth in the next quarter.
The organisation's lead economist, Alpesh Paleja, said the expected return to growth was "encouraging" and supported other data showing some resilience in economic activity.
"But let's be clear – at best, this illustrates an economy skirting stagnation-like conditions rather than delivering the strong, sustainable growth we need," he warned.
Read more:
Analysis: Big shift in Bank of England thinking suggests economy showing signs of recovery
The key points in the chancellor's budget
See if you are better or worse off after budget statement
The CBI data showed that activity in the UK private sector contracted by around 4% in the three months to March – the eighth consecutive quarter of decline, but the mildest drop since July last year.
The main driver was a weak services sector – the survey showed an 11% drop in consumer services volumes.
Distribution activity increased slightly while manufacturing contracted, albeit at a slower pace over the quarter.
Chancellor Jeremy Hunt announced plans to deliver growth in his spring budget, including increased childcare provision to help parents get back to work.
Click to subscribe to the Sky News Daily wherever you get your podcasts
The Office for Budget Responsibility (OBR) also confirmed the UK economy is on track to avoid a technical recession, which means two consecutive quarters of decline.
But Mr Palega said the UK is still facing "considerable economic headwinds".
"Inflation remains stubbornly high and, while businesses and consumers can expect lower energy prices to feed through later in the year, the pressures on household budgets will weigh on consumer spending," he said.
Wales tourists could pay extra fee for overnight stays as Welsh government pushes ahead with tourism tax plans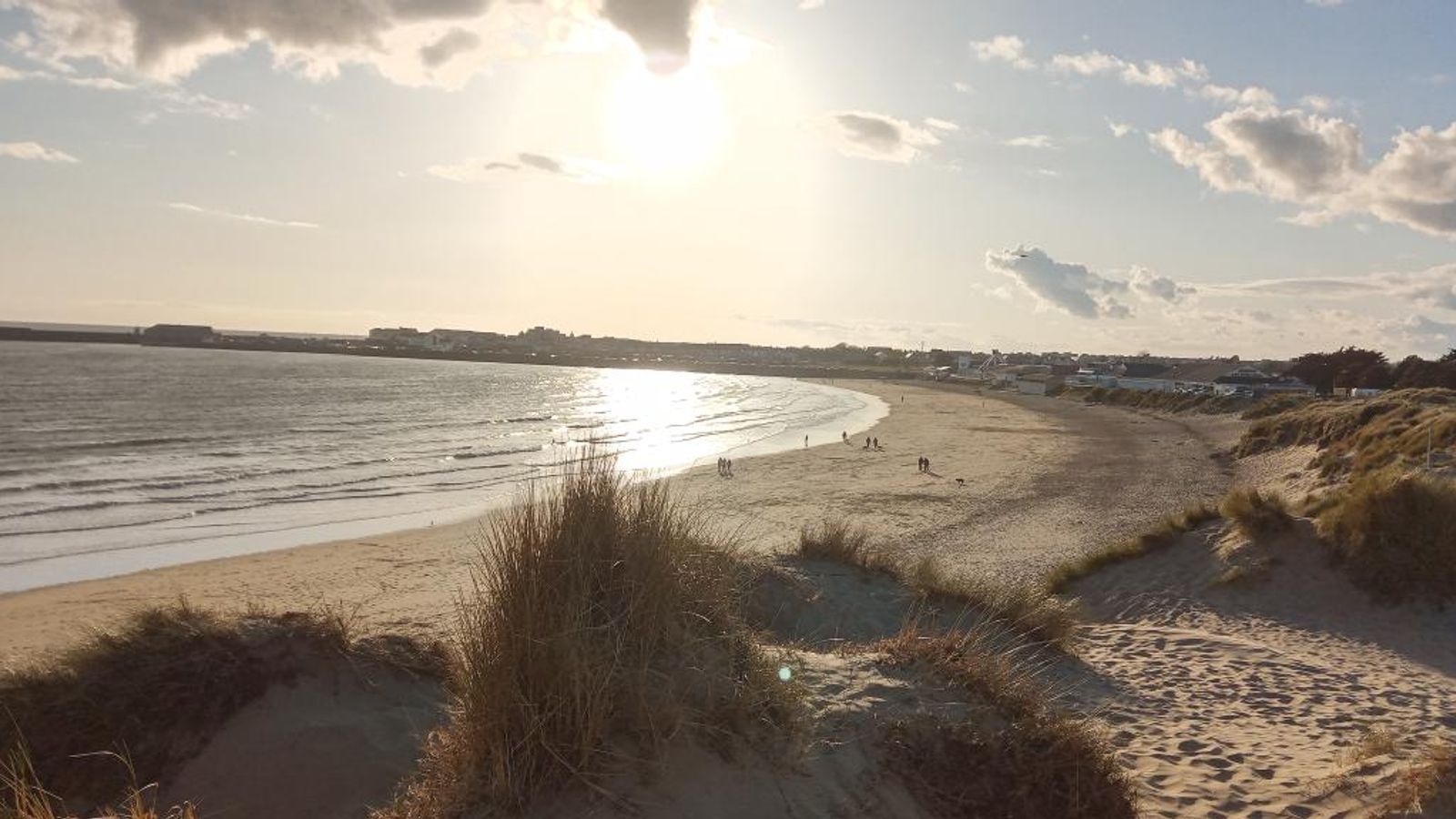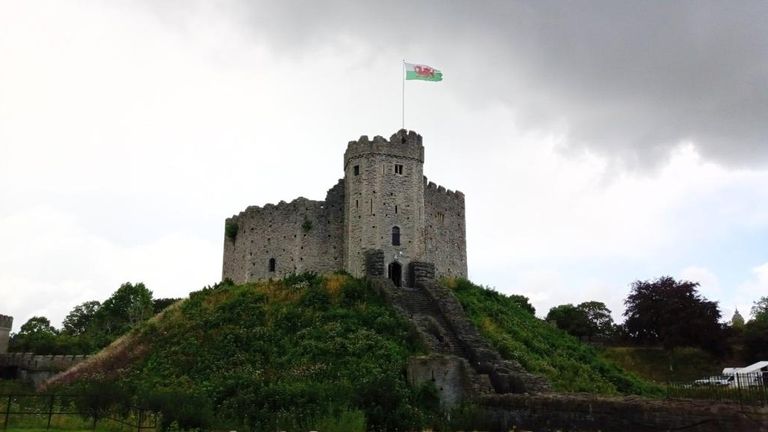 Visitors to Wales could be paying an additional fee for staying overnight amid plans to introduce a tourism tax in the country.
The Welsh government says it is moving ahead with plans to introduce a "visitor levy" in Wales.
Local authorities will have powers to introduce a levy in their areas, the money would then be spent on maintaining the local area.
Plans will need to be rubber-stamped by the Senedd before they are introduced but they are likely to get passed it's one of the policies included in the co-operation deal between the Labour government and Plaid Cymru which was agreed after the last Senedd election in 2021.
The Welsh government says the charge will be "small" at commercially-let overnight visitor accommodation.
The Welsh Conservatives, the largest opposition party in the Senedd, has accused the government of "taking a sledgehammer to crack a nut".
A similar scheme is already in place in more than 40 destinations across the world including Greece, Frankfurt in Germany, and Amsterdam in the Netherlands, the Welsh government argues.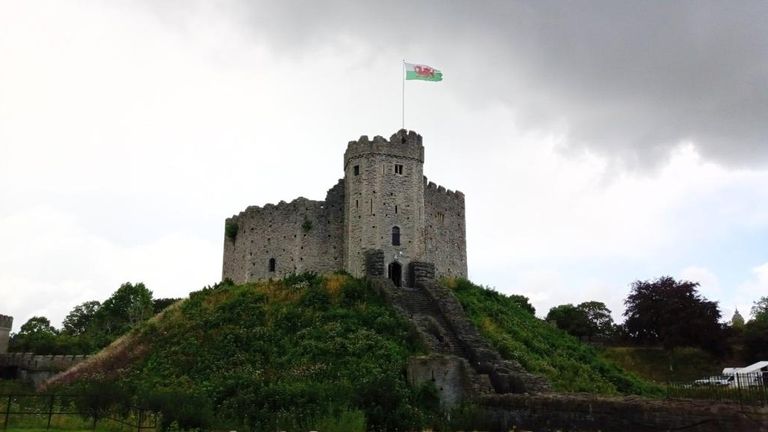 A consultation received over 1,000 responses and the government says there was support across most local authorities and other organisations.
Responses also came from tourism industry representatives and many disagreed with the principle of introducing a fee.
The Welsh government's consumer research found that 58% of respondents thought tourists should pay towards the upkeep and investment in their local area.
It also found that support for tourism tax was highest in areas which attracted the most tourists.
'Sledgehammer to crack a nut'
Finance and local government minister Rebecca Evans said: "We understand some businesses have reservations about a visitor levy and I am grateful to all those who took the time to respond to our consultation.
"These responses will be carefully considered as we continue to develop our specific plans for a levy.
"Many destinations around the world use visitor levies to empower and enhance their local areas for the benefit of visitors and locals alike – I am confident this will be the case here in Wales."
Read more:
Welsh council closes road for £6,500 clean-up after drivers throw rubbish
Man guilty of murdering woman who mistook his home for B&B in North Wales
The Welsh Conservatives' shadow tourism minister, Tom Giffard, voiced the party's opposition to the plans.
"Nothing says welcome to Wales more than Labour announcing they will be pressing ahead with their toxic tourism tax as families gear up for the Easter holidays," he said.
"Tourism supports one in seven jobs in Wales enabling people to pay council tax, helping to tackle the issues that Labour claim a tourism tax would fix.
"The Labour government should be working with the industry to boost this vital sector instead of taking a sledgehammer to crack a nut."