The lifting of restrictions in England was repeatedly hailed as "Freedom Day" by those inside the government – and in the live performance industry.
For the first time for the best part of 18 months, English theatres, gig venues and clubs could pack people into their rooms with no legal requirement for them to wear masks or socially distance.
But the chaos set in almost immediately – with a day of celebration for some becoming a day of confusion and heartbreak for others.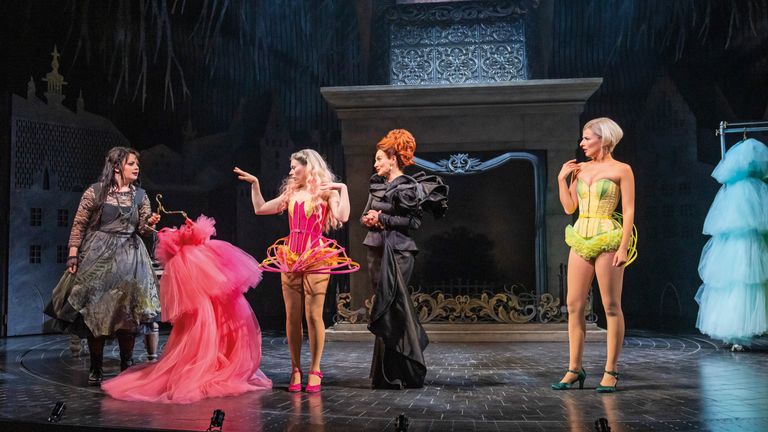 Lord Andrew Lloyd Webber, one of the biggest proponents of getting theatres open, had to shutter his brand new show Cinderella, after just one case of coronavirus in the 35-strong cast last weekend.
The "pingdemic" had taken down the West End's biggest impresario before he had chance to formally show off his new multimillion pound body of work.
It was of course a feat (and a risk) in itself to debut a big musical during a global health crisis and in an impassioned news conference at his theatre, Lord Lloyd Webber laid the blame at the front door of Number 10, saying the current system of isolation has brought his beloved industry "to its knees".
Speaking to Sky News on Thursday, the peer said that he believes that vaccine passports could be the future of trying to solve this problem and testing will become common place in his theatres – but that may not solve the issue of isolating casts.
Vaccine passports for theatres 'inevitable'

After falling through the trap door, Cinderella will continue previews on the 18 August before opening fully on 25 August – likely in the hope that COVID-19 cases start to decrease across the country and lessen the threat for his show.
But it wasn't just Lord Lloyd Webber who has been affected by the dreaded COVID app alerts.
Kenneth Branagh's production of The Browning Version at the Riverside Studios in Hammersmith was shelved after an "increasing number of COVID-enforced absences" during rehearsals, meaning the mixture of self-isolating individuals and those who caught the virus meant it was left with no time to get the show on stage.
And on Friday, the Young Vic put out a statement saying "We've been pinged", announcing that its first preview of Changing Destiny had been pushed back until the following week due to isolation requirements.
However, Hairspray, which had to pause for more than a week after cast members were forced to isolate, has employed a clever tactic to avoid any more disruption – hiring more staff.
The '60s musical has taken on a new set of cast members who will not head to the theatre unless they're needed, meaning if one member of the team tests positive and takes out everyone else – the show can still run with its backup, yet still very talented, cast.
It wasn't just the West End that had its COVID bubble burst either – the touring production of the ever-popular Six had to skip its stop in Hull when some cast members tested positive, forcing the entire company into isolation.
Even the local theatre in Babbacombe in Devon had to cancel a week of shows, after the cast of its summer show were told to isolate.
TV and film productions that were shooting in various parts of the UK were also halted last week with Netflix's Bridgerton shutting down filming for its second season for the second time, while the streamer's version of Matilda The Musical also had to partially pause its project – both because of COVID and self-isolation.
And even the Targaryens couldn't avoid the pandemic, with HBO's Game Of Thrones spin-off House Of The Dragon also shutting down for a few days after a positive test.
But for some there was elation at the new lack of restrictions.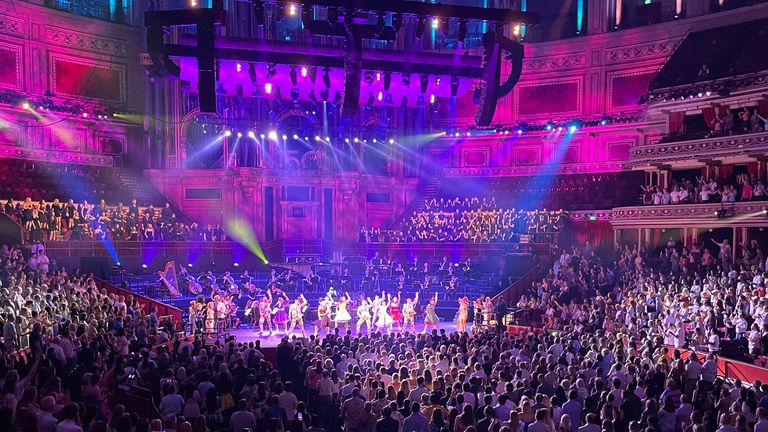 A number of venues hailed their new-found freedom by, cautiously, opening their auditoriums to as many people as possible – with plenty of West End and local productions finding their way on stage.
At the Royal Albert Hall on Wednesday, there was an explosion of song and dance as nearly 200 people got on stage to take part in a Best Of The West End show – featuring the likes of West End giants Mica Paris, John Owen Jones and Ben Forster.
I was lucky enough to be invited to watch and while the show was exciting and, in some parts, emotional, the arena wasn't full – a reminder that while restrictions have been legally lifted, not everyone is rushing back to venues.
With only a small let-up in the rise in cases towards the end of the week, it could still be some time before the sector finds its feet – and we could still see more parts of the industry be forced into the wings.
Bruce Willis sings and blows out candles as he celebrates 68th birthday following dementia diagnosis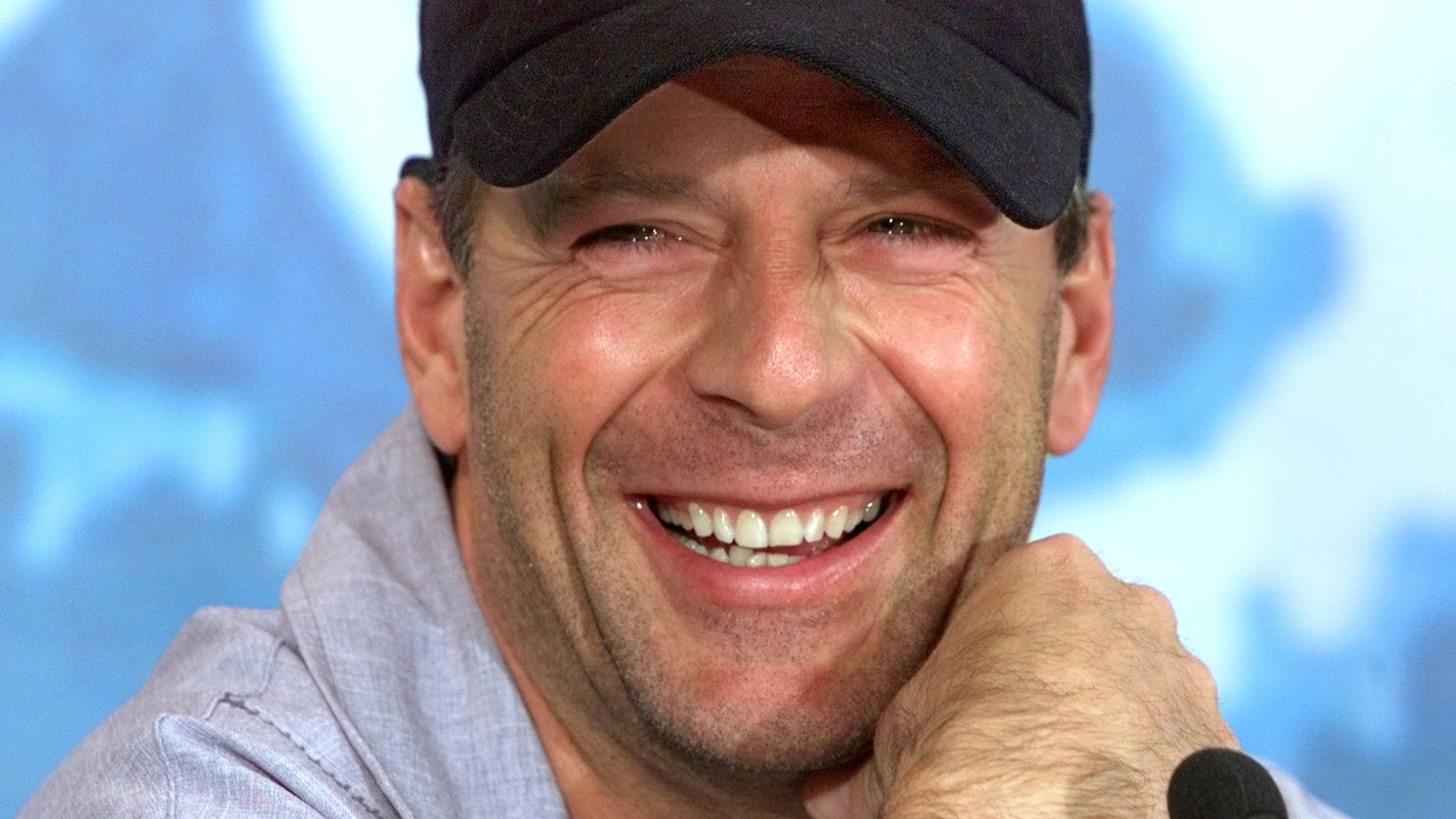 Bruce Willis has celebrated his 68th birthday with a song and a cake, surrounded by his family, after it was announced he had been diagnosed with frontotemporal dementia (FTD) earlier this year.
A video shared by his ex-wife Demi Moore showed the Hollywood star singing happy birthday while surrounded by his daughters, Moore and his wife Emma Heming, before blowing out two candles on an apple pie.
Relatives of the Hollywood star said in March 2022 that he would be "stepping away" from his successful career after being diagnosed with aphasia, a condition affecting his cognitive abilities.
Moore, 60, wrote alongside the Instagram post: "Happy birthday, BW! So glad we could celebrate you today. Love you and love our family.
"Thank you to everyone for the love and warm wishes – we all feel them."
Heming, 44, also shared an emotional post on Instagram, describing the feelings of "sadness" and "grief" she said she experienced as a caregiver to someone with dementia, adding: "I'm really feeling it today on his birthday."
Becoming tearful as she ended the short video, she thanked fans for their support, saying: "As much as I do it for myself, I do it for you because I know how much you love my husband."
Starring in more than 100 films over four decades, Willis has appeared in box office hits including Pulp Fiction, 12 Monkeys and The Sixth Sense, earning him fans worldwide.
Read more:
What is frontotemporal dementia (FTD)?
Bruce Willis's wife asks paparazzi not to 'yell' at him
Hemming also shared a collection of videos and photos of Willis spending time with his family and playing with his children.
She captioned the post: "He is pure love. He is so loved. And I'll be loving him always. Happy Birthday my sweet.
"My birthday wish for Bruce is that you continue to keep him in your prayers and highest vibrations because his sensitive Pisces soul will feel it.
"Thank you so much for loving and caring for him too."
Willis has five daughters, sharing his three eldest – Rumer, Scout and Tallulah – with Moore whom he married in 1987, and his younger daughters Mabel and Evelyn with Hemming, who he married in 2009.
Willis and Moore separated in 2000, but remain on good terms.
Rumer marked her father's birthday by posting the same video of everyone singing happy birthday and wrote: "Happy Birthday Daddio I love you to the moon. You are so cool."
Scout captioned the video in her post: "Also though, today has been PROFOUNDLY JOYFULLLLLLLLLLLLLLLLL !!!!!! HAPPY BW'S BIRTHDAY TO ALL WHO CELEBRATE !!!!"
Tallulah shared a selection of photos of her father from throughout the years on her Instagram, writing: "Happy birthday to my numero uno Bruno !!
"Feeling awash with all the good energies and love headed this Willis way! I love him and he loves me – what a delight!"
FTD is a degenerative brain disorder characterized by deterioration of the frontal and/or temporal lobes, according to the Association of Frontotemporal Deterioration (AFTD).
They list symptoms including uncharacteristic personality changes, apathy, and unexplained struggles with decision-making, speaking or language comprehension are among the most common presenting symptoms.
There are currently no treatments for FTD.
Lance Reddick: The Wire star's wife shares statement after actor's sudden death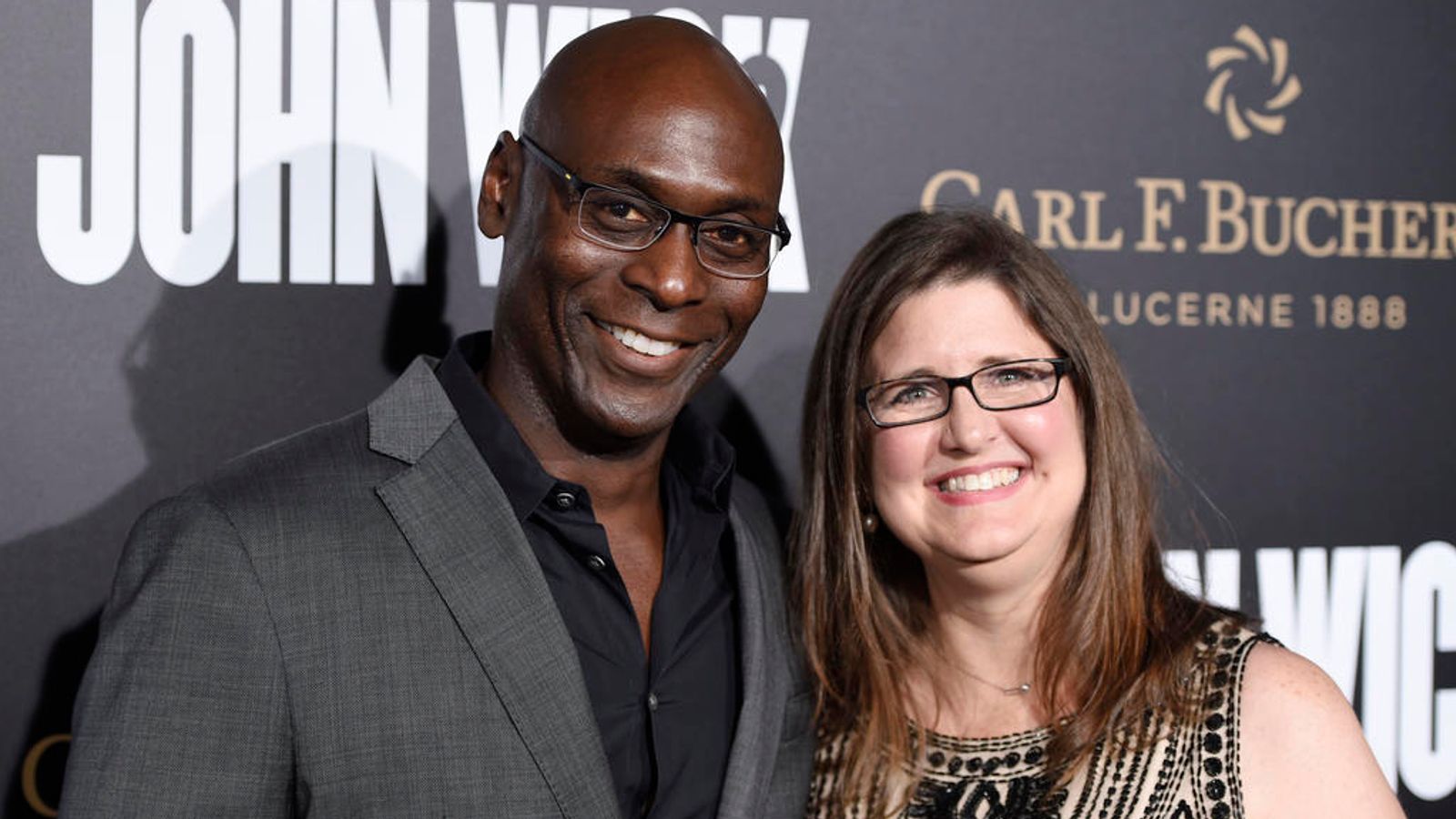 Lance Reddick's wife has paid tribute to her husband and thanked his fans after he died on Friday at the age of 60. 
Reddick, who was best known for his role in The Wire, died suddenly from "natural causes" according to a spokesperson.
He was "taken from us far too soon" his wife Stephanie Reddick said in a post on the actor's Instagram page.
She shared four photos of her husband in the post, writing: "Thank you for all your overwhelming love, support and beautiful stories shared on these platforms over the last day.
"I see your messages and can't begin to express how grateful I am to have them."
Read more:
Lance Reddick: The Wire and John Wick actor dies aged 60
Andrew Lloyd Webber reveals son is critically ill in hospital
Reddick voiced Commander Zavala in the Destiny game series. After news of his death, fans of the game paid their respects by visiting The Tower, the area where his character is stationed.
Stephanie Reddick acknowledged them in her post: "To the thousands of Destiny players who played in special tribute to Lance, thank you.
"Lance loved you as much as he loved the game."
Reddick appeared in all 60 episodes of the crime drama The Wire, which ran from from 2002 to 2008.
The show was set in Baltimore, Reddick's hometown, and he played police lieutenant Cedric Daniels.
Co-star Wendell Pierce said Reddick's death was "sudden, unexpected, sharp, painful grief for our artistic family" and praised him as a "man of great strength and grace" as well as being the "epitome of elegance".
Andrew Lloyd Webber reveals son is 'critically ill' with gastric cancer – 'I am absolutely devastated'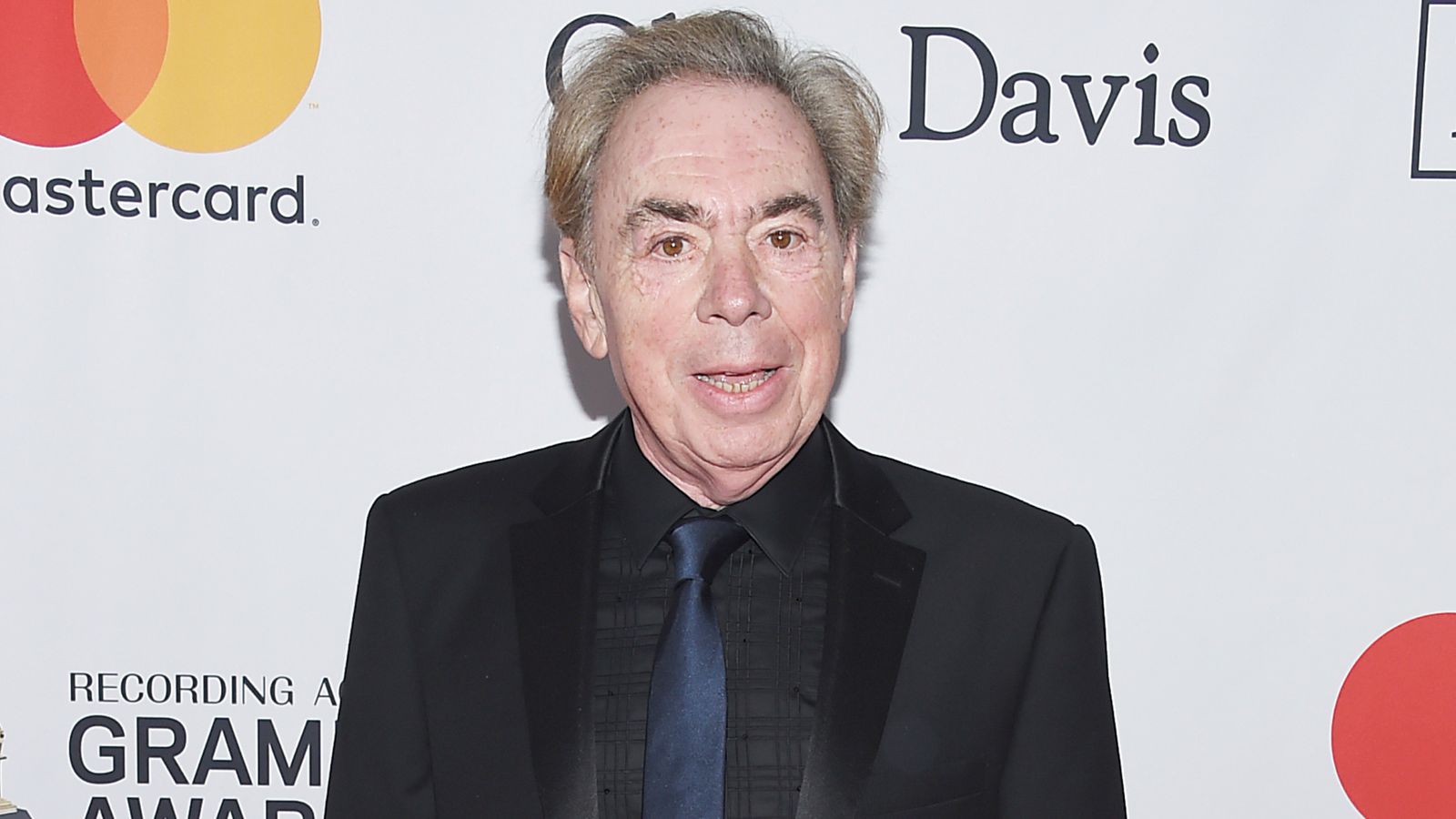 Andrew Lloyd Webber has said he is "absolutely devastated" as he revealed his eldest son Nicholas is "critically ill" with gastric cancer.
The Oscar-winning composer will miss the opening of Bad Cinderella at New York's Imperial Theatre due to his son – also a composer – being in hospital.
"I am absolutely devastated to say that my eldest son Nick is critically ill," said Lord Lloyd-Webber in a statement.
"As my friends and family know, he has been fighting gastric cancer for the last 18 months and Nick is now hospitalised.
"I therefore have not been able to attend the recent previews of Bad Cinderella and as things stand, I will not be able to cheer on its wonderful cast, crew and orchestra on opening night this Thursday.
"We are all praying that Nick will turn the corner. He is bravely fighting with his indomitable humour, but at the moment my place is with him and the family."
Nicholas Lloyd Webber, 43, is known for scoring the BBC One drama Love, Lies And Records and a theatrical and symphonic version of The Little Prince.
He also produced his father's Symphonic Suites at the Theatre Royal Drury Lane in London and was nominated for a Grammy alongside his father for a musical theatre album for Lord Lloyd-Webber's Cinderella.
Lord Lloyd-Webber – who has three Grammys, four Tony Awards and an Academy Award – had been set to open Bad Cinderella on Thursday after it was announced last year, when he said he was "thrilled & delighted" for it.
Read more:
Jonnie Irwin celebrates 50th birthday early after terminal cancer diagnosis
Gene mutation which increases risk of breast and ovarian cancer linked to Orkney islands
What is gastric cancer?
Gastric cancer – also known as stomach cancer – is when cells form in the lining of the stomach and grow abnormally.
If the cancer is found at an early stage, there is a possibility that it can be treated.
There are many symptoms associated with stomach cancer, some of which may be hard to spot – the NHS says they include:
• Heartburn or acid reflux
• Issues with swallowing
• Feeling or being sick
• Indigestion
• Feeling full very quickly
• Loss of appetite and weight loss
• Pain at the top of the stomach
• Feeling very fatigued
• A lump at the top of the stomach
According to Bupa, around 6,600 people in the UK get stomach cancer each year.