'It's how we survive': Wolf Alice on playing live and their hopes for getting back on stage
Virtual Glastonbury, a new album, and a slot at England's first full festival in nearly two years – it's been a busy few weeks for Wolf Alice.
Before heading to Suffolk to play Latitude Festival in front of 40,000 fans, the band of the moment spoke to Sky News and reflected on the recent months and the impact of the pandemic on their lives.
"It's been very difficult not playing for the last 18 months – it's such a huge part of our job and a huge part of our income stream and business. It's how we survive," guitarist Joff Oddie said.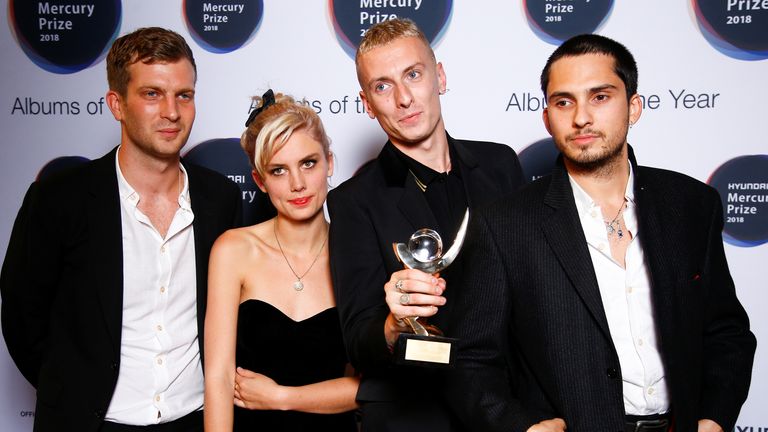 "And it's what we've done for the last eight years of our adult life, so it's a huge, huge deficit of all kinds of things."
Bassist Theo Ellis said that despite playing Glastonbury's virtual Live At Worthy Farm, it was gigs that the group missed.
"We grew up playing gigs, we love playing gigs, it's what we are 75% in this for, because we do so much of it, or we used to. So, yeah, it's been weird and we're looking forward to doing a proper one. And I'm also very scared."
Talking about hitting the stage at Latitude this weekend, Ellis added: "We're looking forward to going to a festival first and foremost, and being with people, because it's going to be momentous, just because it's happening.
"And I think we've got bits and moments in the set that we've kind of had a lot of time to spend playing, that we really hope will kind of connect with people the way that we've crafted it a little bit to – and then backstage bars, or the one backstage bar there is."
Their latest release, Blue Weekend, hit streaming services and record shops last month, and reached number one in the album charts.
Drummer Joel Amey says the response to the album has blown them away, adding: "I feel very, very grateful to have that kind of reaction to something that you put so much of yourself into."
On the timing of the album and being able to perform it live, singer Ellie Rowsell said it was "taking… quite a long time" for them to record.
"I think I felt really grateful for all the bands and other artists that put out music, regardless of not being able to do any shows just because it was something to look forward to and it was really important and I felt grateful for them.
"So I didn't want to delay things, but we were kind of lucky because it was taking us quite long anyway. Our timeline kind of worked out."
Although the band did not know when they spoke to Sky News, earlier in the week, the album was nominated for the highly-coveted Mercury Prize – their third nomination in as many albums.
Subscribe to Storycast 21 now on Apple Podcasts, Spotify, Google Podcasts, Spreaker
Ellis says their win in 2018 seems to bypass them, adding that they were "surprised" it happened.
"I think fame would really overwhelm the four of us. We're not ready for that."
But it cannot be denied that they have star quality, spending the summer of that year touring with the likes of Foo Fighters, Queens Of The Stone Age and even supporting Liam Gallagher at his massive Finsbury Park gig.
However, touring the world now has become increasingly difficult – with Brexit adding red-tape and financial hurdles to artists' headaches.
The new rules are largely untested, with no artists touring since the signing of a Brexit deal late last year, but Rowsell says it will be "devastating" for smaller acts.
"We've been lucky, we've toured Europe a little bit, in the times when it was a little bit more straightforward, still hard, but now it seems like almost unattainable in some ways," she said.
Festivals are back: 'It's a bit surreal'

Ellis added: "It's the experience that goes with it, the festivals, those kind of things are a massive kind of financial injection for a lot of bands to help them survive the rest of the year.
"It's been a system where people have been getting paid for festivals and then using that money to fund what they do for six months, seven months, eight months after that. I think if we hadn't had the freedom to do that the way we did do, it would have affected us.
"It's never beneficial to not get to go somewhere and play a gig in my opinion, if you're a band or an artist or whatever."
Going forward, the band want to "go and play one hundred million gigs", because it's what they love doing.
Ellis concluded: "If it happens without things going back and getting worse, it would be amazing to go out and do what we used to do, because it feels like it's been a long time now."
Wolf Alice's third album Blue Weekend is available to buy or stream now.
The Pogues star Shane MacGowan, best known for Christmas hit Fairytale Of New York, dies at 65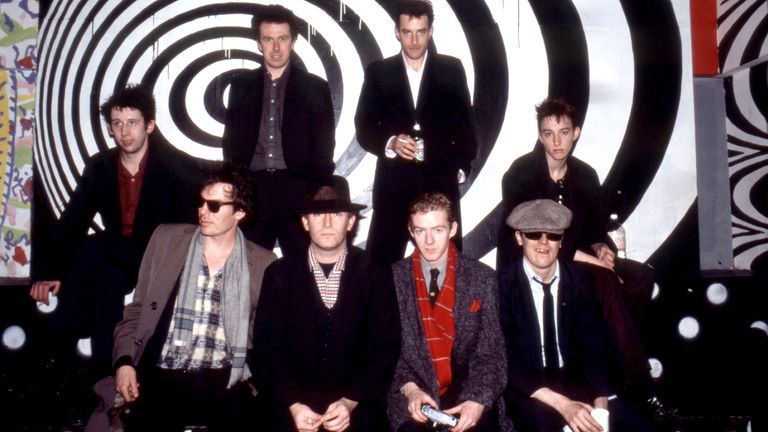 Musician and singer Shane MacGowan, best known as the frontman of The Pogues, has died at the age of 65.
His wife Victoria Mary Clarke said in a post on Instagram: "Shane will always be the light that I hold before me and the measure of my dreams and the love of my life."
The Irish star had suffered from several health issues in recent years.
Born in Kent on Christmas Day in 1957, MacGowan will forever be associated with the festive period thanks to The Pogues' 1987 hit, Fairytale Of New York, featuring the late Kirsty MacColl.
Throughout the 1980s and early '90s, the band also had hits including Dirty Old Town, The Irish Rover, A Pair Of Brown Eyes and A Rainy Night In Soho.
MacGowan was a punk rebel, almost as famous for his drinking and drug taking – and for the toll it took on his teeth – as he was for his music. But he was a gifted storyteller from a young age, winning a Daily Mirror literary prize when he was 13, and a scholarship to Westminster School for his essays.
"I didn't last there very long," he told the Guardian in a 2013 interview. "I got nicked for smoking a joint and was kicked out."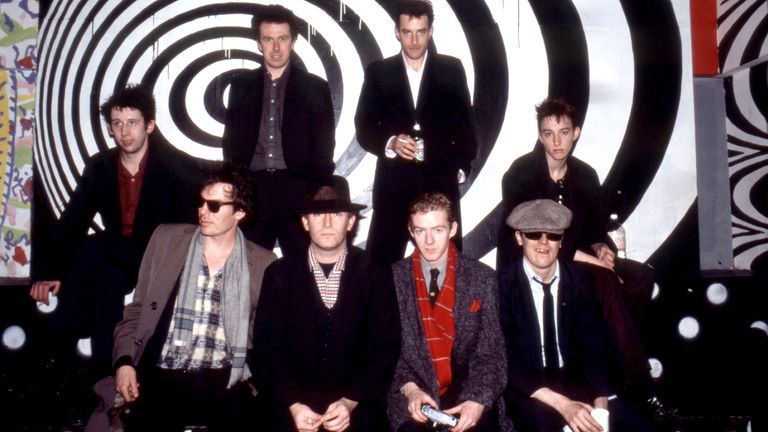 He had been unwell in recent years, receiving treatment in hospital for encephalitis in December 2022, and spending time in intensive care in the summer. He was back in hospital in November, with former bandmates Spider Stacy and Terry Woods among those who visisted him.
MacGowan had also used a wheelchair since 2015 following several falls, breaking his pelvis and then his right knee.
The singer married his long-term partner, journalist Victoria Mary Clarke, at a ceremony in Copenhagen in 2018, with his friend Johnny Depp playing guitar at their wedding.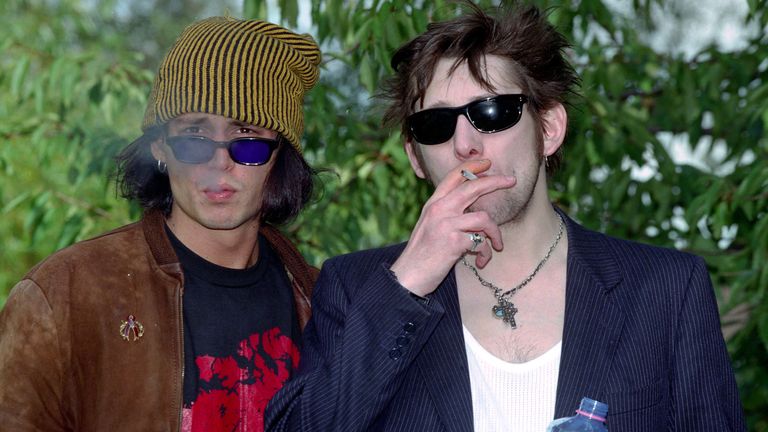 Writing for the Irish Independent ahead of their nuptials, about the first time she met MacGowan at the age of 16, Clarke said she was "awe-struck", before going on to detail a complicated relationship that "makes the Fairytale Of New York couple from Shane's Christmas song seem tame and orderly".
She said: "When you meet 'The One', you have a choice. You can dive in, marry them while you are infatuated with each other and hope for the best. Or you can wait until you are sure that the honeymoon phase has worn off and you are seeing each other in the light of having lived, no longer young, beautiful and indestructible."
Brookside actor Dean Sullivan, who played Jimmy Corkhill, dies aged 68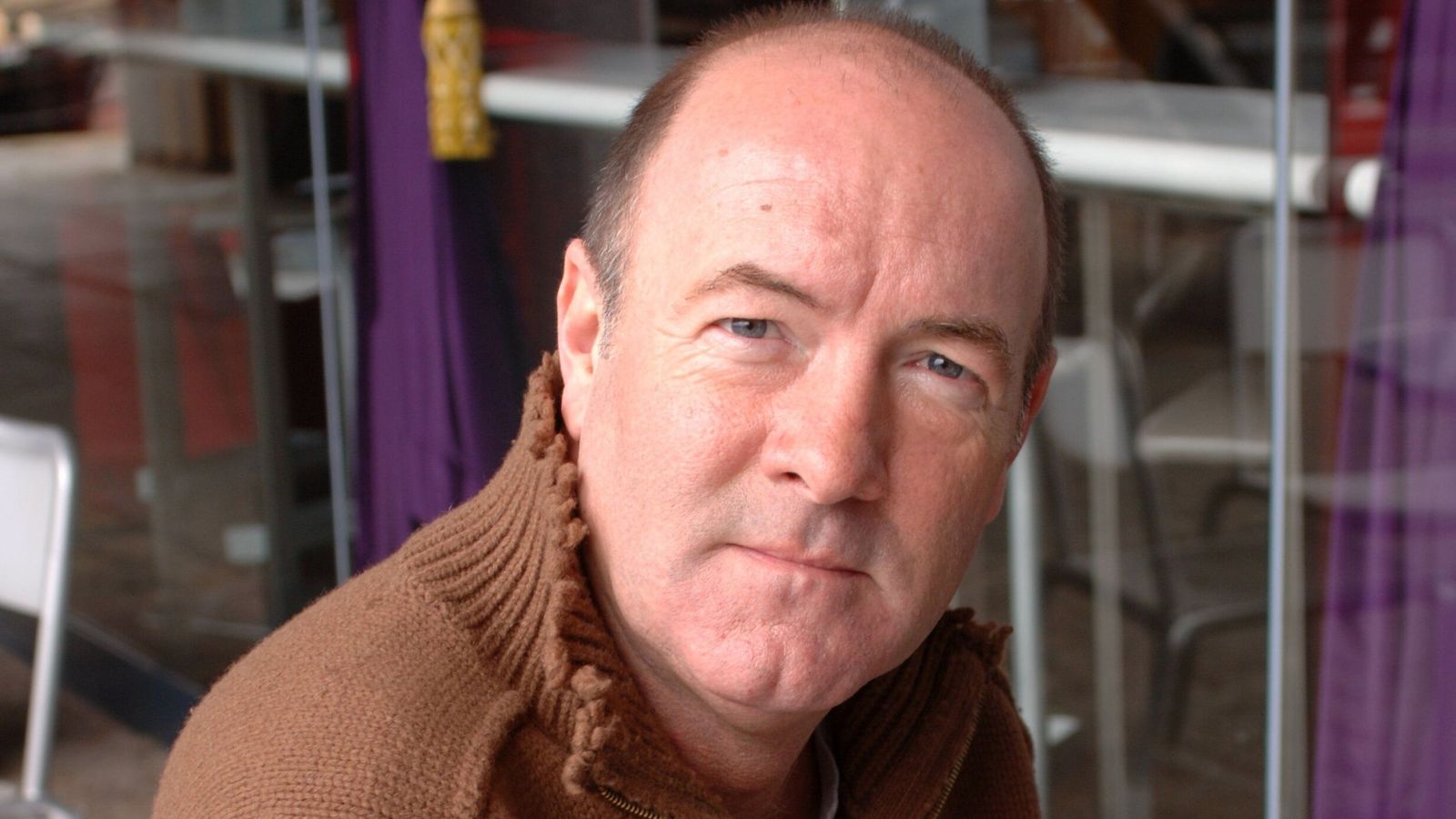 Actor and director Dean Sullivan has died at the age of 68.
Sullivan was the longest-serving member of the Channel 4 soap Brookside, playing Jimmy Corkhill between 1986 and 2003.
He died peacefully following a short illness on Wednesday, his agent said.
"To millions he was and very much still is remembered as 'Jimmy', to family and friends he was 'Dino'. Dean's family wants to thank Arrowe Park Hospital for their unwavering and consistent support. We ask that you respect their privacy in their time of grief," a statement from Hamilton Management and his family said.
Brookside ran from 1982 to 2003 and followed the lives of the residents of Brookside Close in Liverpool. Stars included Anna Friel, who played Beth Jordache; Claire Sweeney, who played Jimmy's daughter Lindsey; and The Royle Family's Ricky Tomlinson and Sue Johnston, who played Bobby and Sheila Grant.
Sullivan, from Liverpool, was a graduate of Lancaster University and a primary school teacher before becoming a professional actor. He joined Brookside in 1986 and quickly made Jimmy one of the soap's best-known characters.
He was involved in many of the show's most memorable moments – including the discovery of the body of villain Trevor Jordache under a patio with his dog Cracker, two years after Jordache's murder and cover-up by his wife Mandy and daughter Beth.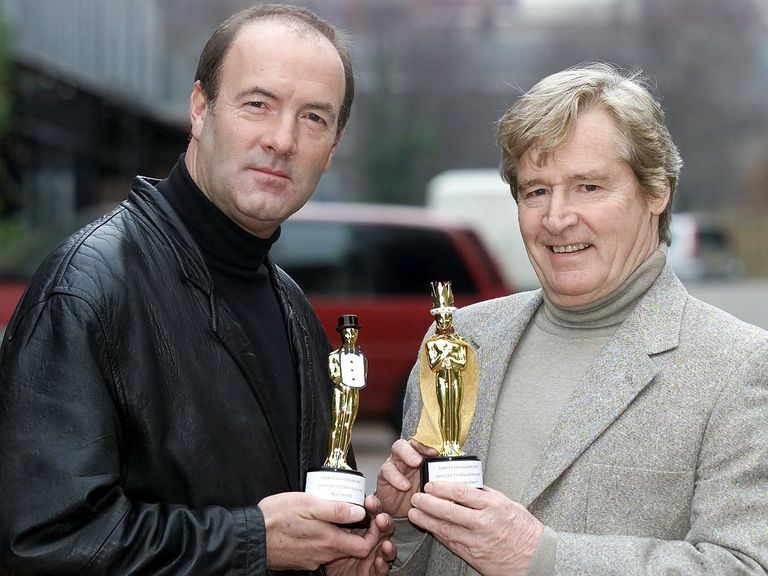 Sullivan played Jimmy until the soap was axed in 2003, winning two British Soap Awards during his time on the show – including a special recognition award. He filmed more episodes than any other actor and went on to narrate a Brookside DVD boxset.
His other TV drama roles included parts in BBC's Doctors, ITV's The Royal and ITV's Crime Stories. In 2022, he appeared in the Netflix short film Wings opposite Emmerdale actor Tom Lister.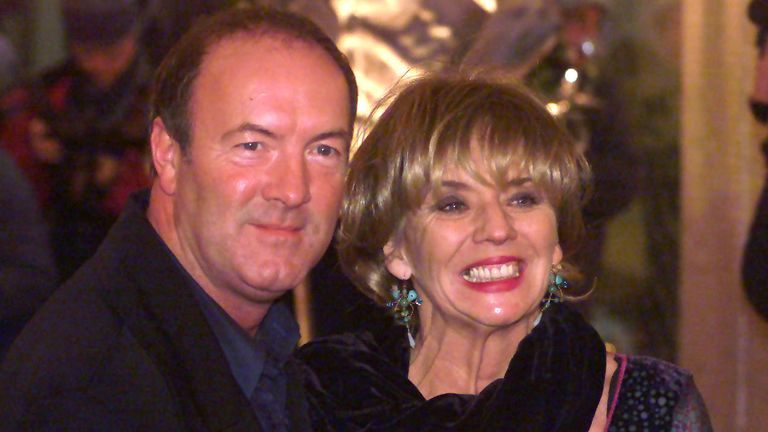 The actor also performed on stage, playing Scullery in the North West premiere of Jim Cartwright's Road in Bolton, and starring in a one-man monologue tour of Chip In The Sugar by Alan Bennett. He also appeared in the world premiere of Stand Up! the Musical with the late Lionel Blair.
In pantomime, he played characters such as Smee in Peter Pan, Abanazar in Aladdin, the Dame in Cinderella, Starkey in Peter Pan, and King Rat in Dick Whittington, in venues around the UK.
Sullivan also had experience in theatre directing and writing, after running his own theatre production company and directing several shows for the National Trust and other clients, his agent Alan Hamilton said.
"Dean gave an immense immeasurable amount of his time over the years to support many global, national and regional charities, too many to mention individually," he said. "He delivered speeches, took part in charity events and fronted important campaigns live, on TV, radio and in the press.
"The support he has given has helped raise many hundreds of thousands of pounds over the years for various causes and significantly increase awareness of important charitable campaign messages."
Sullivan was one of seven brothers and sisters "and came from humble, working class Merseyside roots", Hamilton added.
This breaking news story is being updated and more details will be published shortly.
Please refresh the page for the fullest version.
You can receive Breaking News alerts on a smartphone or tablet via the Sky News App. You can also follow @SkyNews on X or subscribe to our YouTube channel to keep up with the latest news.
Jamie Lynn Spears leaves I'm A Celebrity on medical grounds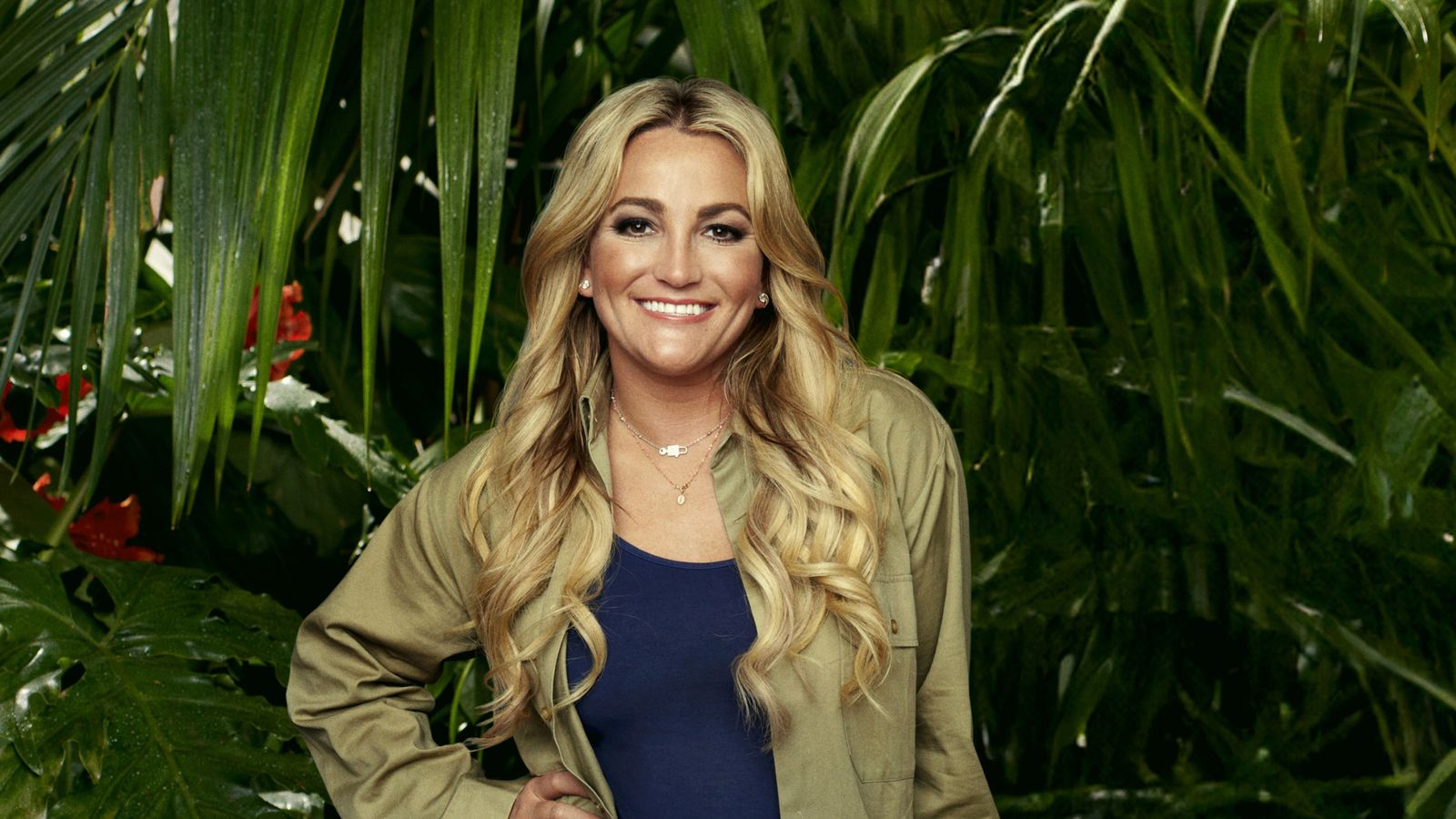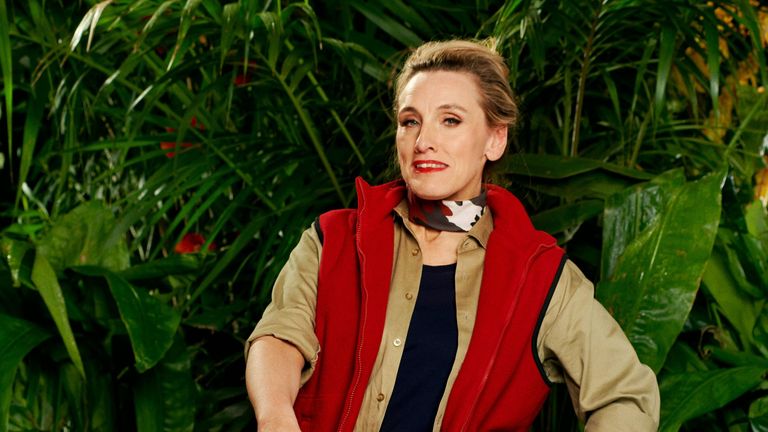 Jamie Lynn Spears has become the second contestant to leave I'm A Celebrity… Get Me Out Of Here! on medical grounds.
A spokesperson for the ITV show confirmed to Sky News that Britney Spears' sister had left the jungle on Wednesday afternoon.
She follows Grace Dent, whose departure was confirmed on Saturday. She told her fellow campmates that her "heart is broken" after leaving the programme early.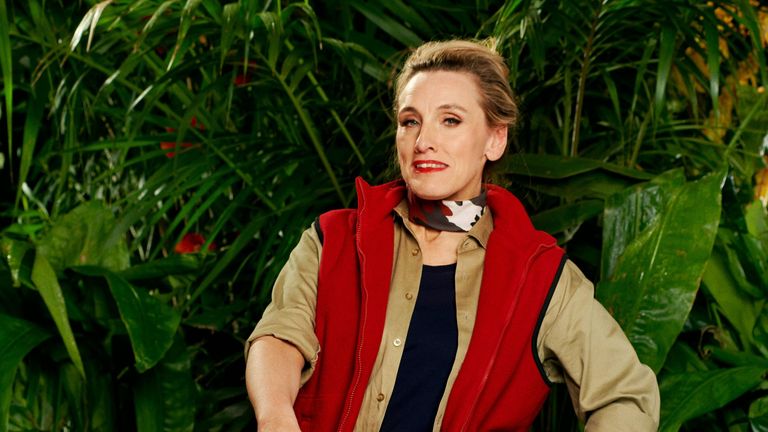 "Jamie Lynn Spears has left I'm A Celebrity…Get Me Out Of Here! on medical grounds," the spokesperson said.
"She's been a fantastic campmate who has triumphed at trials and bonded well with her fellow celebrities."
Sky News understands the 32-year-old has now left the camp and her fellow campmates are aware that she won't be returning.
Her last appearance on the show will be on Wednesday night's episode.
Spears had threatened to quit last week after just a few days when she became emotional because she was missing her children.
During the episode on 21 November, she told her campmates she was finding it difficult to be so far away from her family.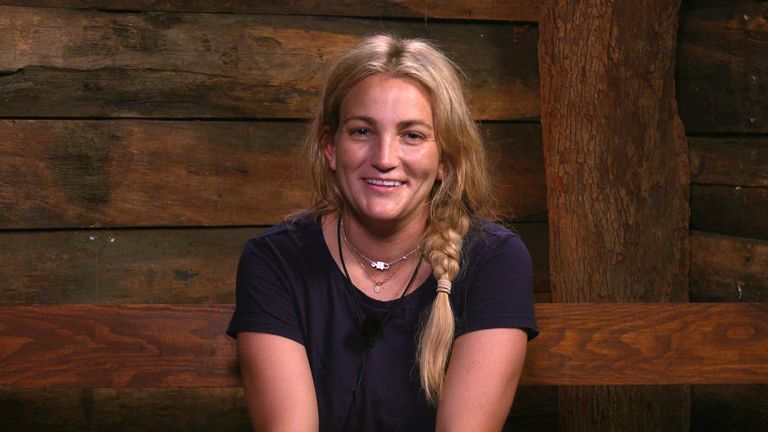 Her emotions bubbled up further when four celebrities were tasked with a challenge to win the contestants' luxury items, with hers being a photo of her two daughters.
Spears also appeared to use the camp phone – which normally only rings during challenges – in last night's episode to try to call her family in the US.
During her time on the show, Spears also discussed her relationship with her sister Britney, who she said she had talked to before entering the jungle.
Spears revealed the pair had a "very complicated upbringing" which lead to them having issues with each other.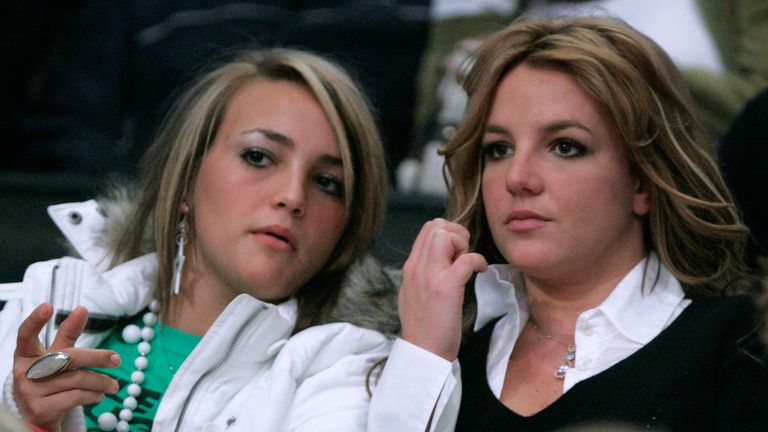 However, she added that she felt Britney would be "worried" about her in the jungle and believed she would be "checking in" regularly.
"She's (Britney) a good big sister, she is," Spears said. Yeah, I love her… Me and her throw down. The world's seen that.
"I've learned to stop talking about it publicly, but you know what, families fight. Listen, we just do it better than most."
Spears also discussed the challenges she faced after falling pregnant as a teenager while starring on TV series Zoey 101, and how she became Catholic after her daughter survived a freak accident where she nearly drowned in a family pond.
Read more entertainment news:
Beyonce's mother defends her against 'skin lightening' accusations
Girls Aloud promise 'magic' reunion tour
Judge dismisses bankruptcy petition against ex-England star
Other celebrities on this year's show include former UKIP leader Nigel Farage, First Dates star Fred Sirieix and JLS singer Marvin Humes.
The show has so far attracted a lower audience than last year's series, which featured former health secretary Matt Hancock.
This year's launch was watched by seven million people in its first week – down from a consolidated audience of nearly 12 million last year.