Collapse of Britain's seventh-biggest energy firm Bulb confirmed – leaving taxpayers to take the strain
Bulb, Britain's seventh biggest energy supplier, has formally entered into administration – becoming the biggest victim so far of the crisis in the industry.
The collapse – confirmed by the government on Wednesday night – comes after the company, which was launched in 2015 and has 1.7 million customers, confirmed earlier this week that it was set to enter a "special administration" underwritten by taxpayers.
That process is being adopted because Bulb is regarded as too big to be handled in the same way as the more than 20 smaller rivals that have already succumbed since the start of September as surging wholesale gas prices put their finances under strain.
Why the energy price cap is 'failing' the UK

In those cases, regulator Ofgem ensured continuity of supply by choosing a larger firm to take on customers.
But the special administration for Bulb would see it propped up by guaranteed funding from the Treasury, with no interruption of service or supply to customers, while administrators seek a restructuring deal, sale or transfer of its customer base.
It will mean hundreds of millions of pounds of taxpayers' money being used to fund the company's obligations in the wholesale energy markets to ensure that it can continue operating.
The company's demise may place its workforce of roughly 1,000 at risk though in the short term they will still be needed to carry on in their roles through the special administration.
It takes to nearly four million the number of customers who have been affected by the collapses of their suppliers since the autumn.
The companies found themselves caught out after a surge in wholesale gas prices to record levels left them losing money on the energy they were contracted to sell to households and businesses at lower prices.
Sky News revealed earlier this week that Bulb was on the brink of calling in administrators and that investment bank Lazard was set to be hired to seek a buyer for the business.
An executive at one energy supplier told Sky they anticipated "significant" interest in acquiring the business once it has been unshackled from hundreds of millions of pounds of financial liabilities.
A court has today appointed energy administrators to run @BulbUK under a Special Administration Regime.

Customers do not need to do anything and their credit balances remain protected. Bulb will continue to supply energy as normal.

Find out more👇https://t.co/rdW4rUBbaU

— Dept for BEIS (@beisgovuk) November 24, 2021
The timing of the formal appointment of administrators has been complicated by talks with Bulb's secured creditor, Sequoia Economic Infrastructure Income Fund, which has an outstanding £55m secured loan to Bulb's parent company, Simple Energy.
In a stock market update on Wednesday, Sequoia referred to its concerns over a "loan to a UK energy supply company which has been (in effect) 'nationalised' by the UK government".
It said: "In the interests of shareholders, we will be taking all steps to ensure a fair and equitable treatment for our secured loan, in accordance with precedents."
Sequoia noted that during special administration that it would be "unable to enforce its security over the assets of the borrower" and that funding provided by the government "may rank senior" to its loan.
"Therefore, special administration may have the effect of transferring (without compensation) the value of the fund's collateral to the government," it said.
English cricket bowled over with £400m private equity bid for The Hundred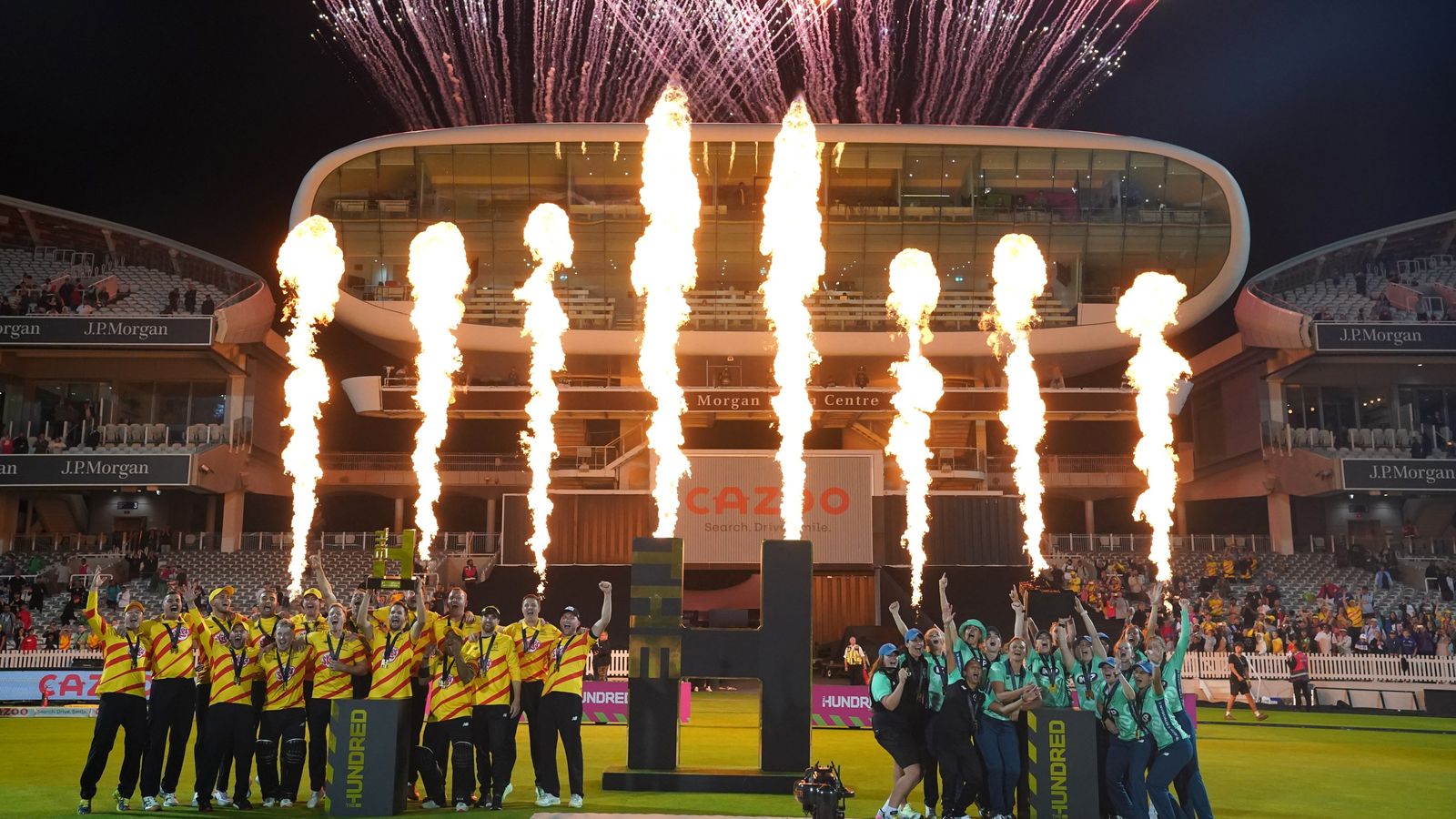 The England and Wales Cricket Board (ECB) has received a £400m private equity approach that would see it relinquish majority ownership of The Hundred while raising funds to inject into the sport's cash-strapped counties.
Sky News has learnt that the governing body has in recent weeks been handed an offer from Bridgepoint Group, the London-listed buyout firm, to buy a controlling stake in the newest format of the game.
A source close to the ECB said this weekend that Bridgepoint had proposed buying a 75% stake in The Hundred, potentially injecting £300m of new money into English cricket.
Allan Leighton, the serial company chairman who has worked with Bridgepoint on a number of its investments, is said to have been working with the firm on developing its proposed offer.
A bid was unlikely to succeed at the current time, the source added.
If the deal were to progress, each of the 18 counties which make up the sport's domestic bedrock would receive a substantial sum at a time when many of them have seen their financial struggles deepen in the wake of the COVID-19 pandemic.
One insider described the offer from Bridgepoint as "game-changing", and suggested it was likely to win widespread support from county chairs.
The ECB's response, however, is expected to be cooler, with a new leadership team likely to adopt a more sceptical approach to handing over control of the sport's newest money-spinner.
Richard Thompson, the former Surrey County Cricket Club chairman, was recently installed as the ECB chair, saying he wanted it to become "the UK's most inclusive sport".
He has overseen the appointment of his former county colleague, Richard Gould, as the governing body's new chief executive.
Mr Gould, a former chief executive of Bristol City Football Club, was an outspoken critic of The Hundred during his tenure at Surrey.
Coincidentally, the 2022 edition of the 100-ball format saw the Oval Invincibles – based at Surrey's home ground – win the women's tournament, while the Trent Rockets were crowned men's champions.
According to the ECB, more than 500,000 people attended matches across this year's competition, with a record 271,000 attending women's matches.
More than 14m watched at least some of the tournament on Sky Sports – which shares a parent company with Sky News – and the BBC, the ECB added.
Sanjay Patel, managing director of The Hundred, said in September: "It's been brilliant to see more families, more kids and record numbers attending the games this year.
"The Hundred is all about welcoming more people into cricket, and it has delivered on that again this year."
Bridgepoint's interest in taking control of The Hundred would be designed to "turbocharge investment" into English cricket, and especially into developing the women's game, according to one person familiar with its offer.
The private equity firm has a long track record of investing into elite sport, having owned MotoGP for years as well as InFront, the media rights agency which helped to orchestrate the commercial development of the Winter Olympics.
More recently, it proposed a deal that would have seen it invest in the Women's Super League in football, although talks failed to result in a formal agreement.
Bridgepoint's offer for The Hundred has emerged at a time when deep-pocketed Indian Premier League (IPL) franchises prepare to snap up leading English players including the England test captain Ben Stokes and his predecessor, Joe Root.
The county game's finances have been parlous for many years, with many sceptical that 50-over cricket will survive in the long term.
Earlier this month, England were crowned T20 World Champions after beating India in the final in Melbourne, Australia.
Bridgepoint and the ECB both declined to comment.
Councils paying millions more for temporary accommodation in social housing shortage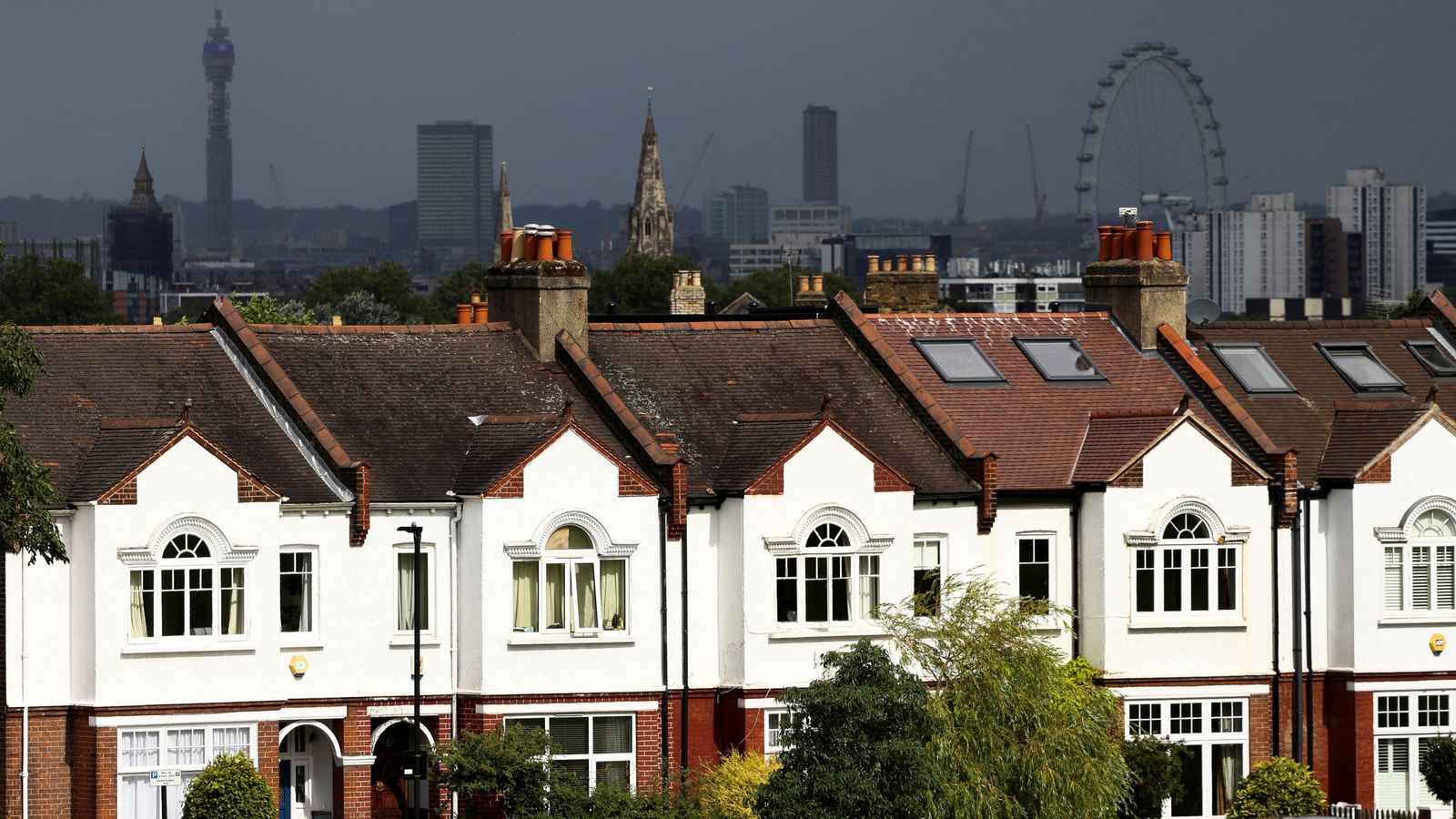 An extra £118m, at least, will be spent this year on temporary accommodation, such as hotels and B&Bs, by councils, a Sky News investigation has found.
If trends continue, local authorities in England will spend nearly a quarter more (24%) this financial year than pre-COVID-19.
Outside London, expenditure is on track to increase by 55%.
The number of families living in temporary accommodation (TA), as a proportion of the population, has also risen by 8%.
Around £309m was spent by councils on TA in the six months to September, and they are expected to spend well over £618m this financial year.
That's compared with £500m in the year to March 2020.
The true figure will be much higher because out of more than 300 local authorities contacted, through freedom of information requests, only 180 responded with comparable data.
The biggest increases in TA spending since before the pandemic have been in Yorkshire and the Humber and the South West.
The biggest rises have been in St Helens, Rossendale, Torridge, Sunderland and Wigan.
Torridge district council, in Devon, one of the worst affected, has a forecast for TA expenditure of £1.1m this year, an increase of more than 2,000%.
Devon is a case study in itself, bearing the brunt of external housing market pressures.
There are 70% fewer properties available to rent there than in 2018 and the cost of rented accommodation has also risen by 42%.
It is also believed that in Torridge, a "tourist hotspot", a "significant number" of properties are being let as holiday homes.
Torridge district councillor Rachel Clarke, lead for homelessness and housing need, told of "unprecedented pressures" with "modest reimbursement" from the government.
"The council is facing significant challenges in finding affordable rented accommodation for residents in temporary accommodation, and hence their stays in TA are longer," Ms Clarke said.
"The cost pressures associated with temporary accommodation is by far the biggest cost pressure this council faces."
More children in temporary accommodation
The latest government figures also show that the number of families with children living in TA in England, outside London, has risen by more than 20%.
Sally O'Malley and her son Ollie, 12, are one of those statistics.
They lived in a hotel, followed by a B&B, after she was made homeless through a "no fault" section 21 eviction.
She was told, like many are, that she would not be eligible for help from the authorities until the day she became homeless.
Ms O'Malley, 49, who is from Leeds, was evicted from her privately rented house and describes the ordeal as "traumatising" and "hell":
"I wouldn't wish it on my worst enemy… horrible. We got to the stage where I really wanted to give in," she said.
"Then I'd beat myself up cos how could I think that with Ollie? I had no fight left. I didn't want to do one more phone call, one more email. I totally lost myself, I was drowning."
She is now in rented accommodation paid for through her housing allowance but, as it doesn't cover the cost of rent, is topped up by the local council.
She is one of thousands going through a cycle of eviction, homelessness, temporary accommodation and then back into an expensive private rental sector.
The councils that responded to information requests have spent £1.98bn on temporary accommodation in the past three and a half years.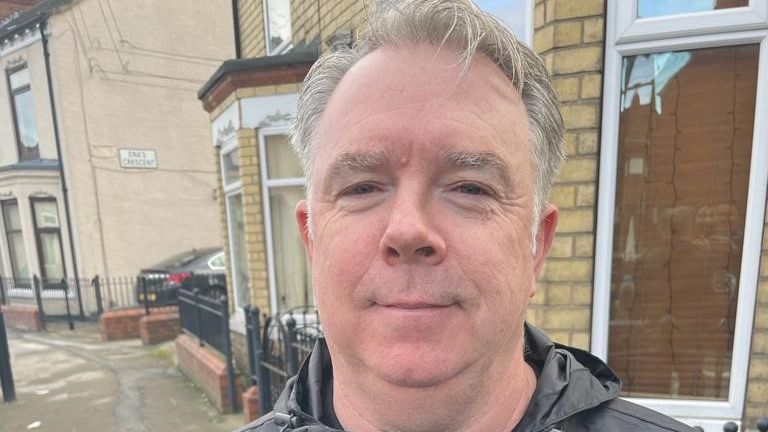 Rising rental costs and falling supply
The reasons behind the rise in costs is partly down to more homelessness in some areas, but also due to the rising cost of accommodation itself.
The supply of privately rented accommodation is dropping, which is partly pushing up prices.
Some councils are also struggling to find places to put people up in, which means they are having to resort to more expensive shorter-term lets.
Sean Gillespie has a portfolio of properties to rent in Hull and blames government legislation for a lack of stock as it forces landlords to sell up.
He claims the most damaging piece of legislation has been "section 24", which came fully into force last year and means landlords are no longer able to offset financial costs against tax.
"Can you imagine a business, any business, where you can't offset your costs? How is that possible? It's now possible to make a loss as a landlord and still pay tax – it's bonkers," he said.
"We are not taxed on our profits, we're taxed at our turnover. Where is the spare money?… We [landlords] don't want a new Rolex, we just don't want to sell someone's house.
"Because that doesn't help anyone. I really don't know where people are going to live. There's going to be a housing crisis. It's in the post, a massive crisis, it's catastrophic."
Read more
Why is the UK's rental market in chaos?
Alex Diner, senior researcher of housing policy at the New Economics Foundation, describes temporary accommodation as a "national scandal".
"We are throwing far more money at the symptom of the problem and far less on addressing the root cause of it," he said.
"It's economically illiterate and dysfunctional that we're allowing ever-increasing amounts of money to pay for that, rather than dealing with the problem at source and building social and affordable housing that the country so desperately needs."
Lack of social housing the key problem
At the heart of all this is one uniting factor: a distinct lack of social housing.
Think of the housing market as a vicious circle of inequality, with two things happening at the bottom.
One: unaffordable housing has driven more and more people on low incomes into the private rented sector.
Two: social housing stock has been sold off and not replaced and therefore benefit recipients have also been forced increasingly to privately rent.
The fact is the private rental sector has become a substitute for social housing.
In the middle of it, two converging groups of people have begun to compete for the same place to live.
Government figures show 25.7% of households in the private rental sector are in receipt of housing benefit.
If we built more affordable homes, and specifically more social housing, it would slowly take the heat out of the private rented sector and ultimately market sales.
Private rental has become a precarious and increasingly unaffordable sector and is one of the main reasons why taxpayers are spending billions on temporary accommodation.
From an economic perspective it may appear nonsensical, certainly in terms of "levelling up".
Ultimately, an overreliance on the private rented sector, as more landlords sell up, will only serve to deepen social and housing inequality.
A government spokesperson said: "Temporary accommodation is a last resort, but a vital lifeline for those at risk of sleeping rough.
"We are giving councils £316 million this year to prevent homelessness and help ensure families are not left without a roof over their heads.
"We know people are concerned about rising costs, which is why we have announced the energy price guarantee, to support household with their energy bills over the winter, and a further £37 billion of support for those struggling with the cost of living."
New rules for energy companies following billions spent on collapse of suppliers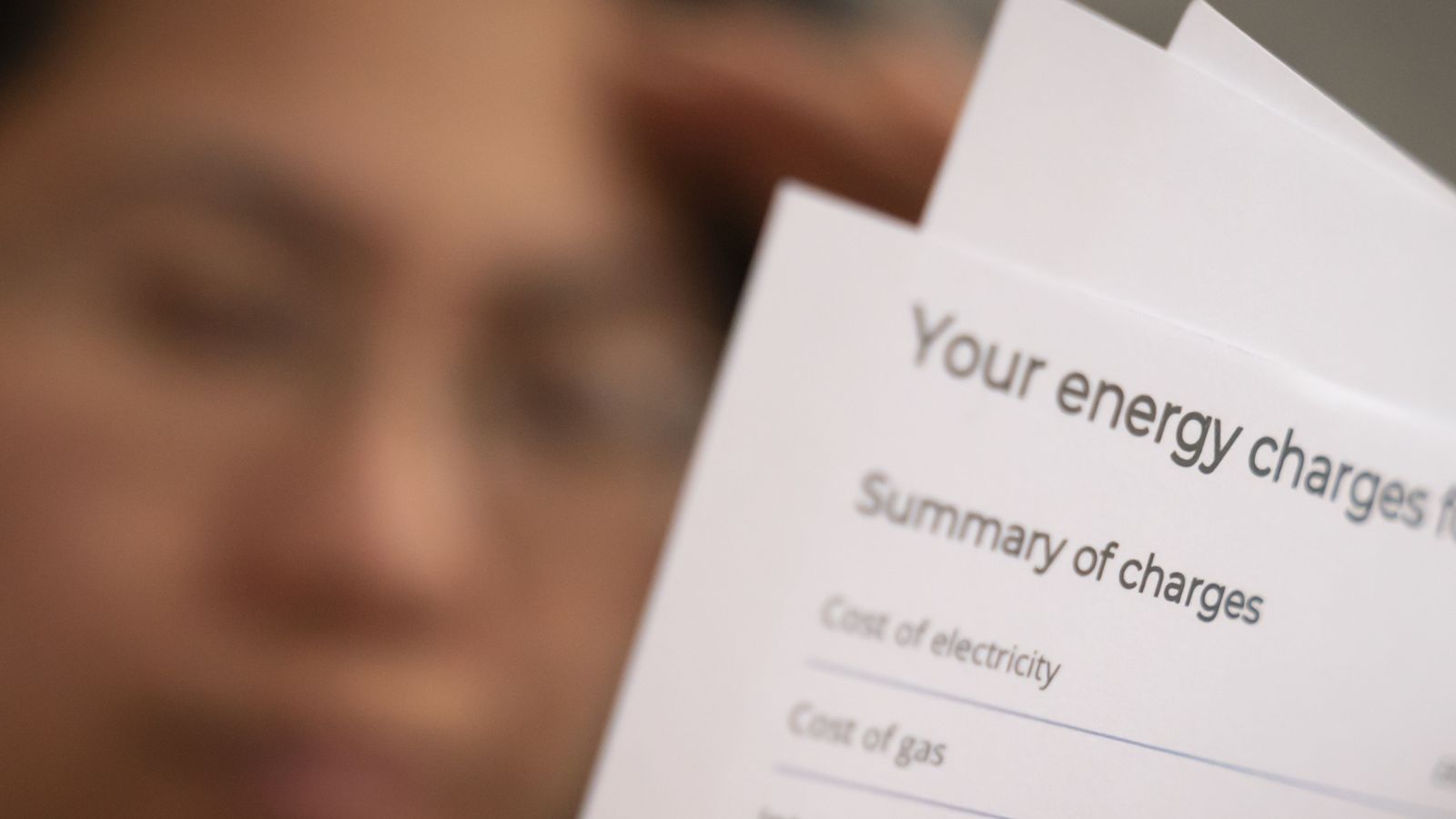 The gas and electricity watchdog has announced a series of new rules for energy companies, including requiring firms to hold more capital, similar to the regulations placed on the banks in the wake of the financial crisis.
Ofgem has proposed the regulations to protect customers and make firms more resilient after a number of electricity suppliers went bust and cost taxpayers billions.
The collapse of electricity provider Bulb came after wholesale gas prices skyrocketed last year and left the company losing money on the energy they were contracted to sell to households and businesses at lower prices.
Its bailout is expected to be the biggest since the Royal Bank of Scotland was nationalised in the financial crisis and cost £6.5bn, according to forecasts from the Office of Budget Responsibility (OBR).
The Bulb insolvency is just one of dozens of smaller collapses which lead to criticism for the industry regulator Ofgem over how it allowed new energy companies in to the market.
Under the new rules announced on Friday, firms would be required to hold on to more cash or assets to reduce the risk of them going bust and reducing the cost and disruption if they do so.
Firms would also have to ringfence the money they needed to buy renewable energy in an effort to stamp out the misuse of customers' credit balances, which will be closely monitored, Ofgem said.
The proposals have already come under fire from electricity suppliers, particularly the absence of a requirement for suppliers to ringfence all customer credit balances.
Customer money used to 'fund day to day business activities'
British Gas owner Centrica issued stinging criticism for this omission and warned lessons have not been learned from the Bulb liquidation.
"When customers pay up front for their energy, they are trusting their supplier to look after their hard-earned money. They would be appalled to learn their money was being used to fund day to day business activities, but that's exactly what's happening in some companies, and it undermines confidence in the market," Centrica chief executive Chris O'Shea said.
"We identified this as a major risk to consumers in 2016 – years before the energy crisis – and Ofgem promised to fix this.
"Energy companies must be adequately capitalised by their shareholders so that if they fail, the shareholders feel the pain, not UK consumers. It really is as simple as that, but it appears lessons have still not been learnt. This feels like an abdication of responsibility by a regulator not focusing on the right things. If and when a large supplier fails, the recklessness of the decision not to address this issue will be clear for all to see."
Ofgem's chief executive said there was a difficult balancing act to be done to ensure costumer protection while not placing undue restrictions on firms and hinder investment.
"These proposals will provide protections, checks and balances for consumers, suppliers and the entire sector to create a more stable market. We want suppliers to be able to be innovative and dynamic, while also making sure they are financially stable, and that customers' money is protected," Jonathan Brearley, Ofgem's chief executive, said.
"This is a delicate balance and while Ofgem want well capitalised businesses that can weather price fluctuations, we also don't want to block the market for new suppliers or force suppliers to sit on lots of capital they could be investing in innovative ideas."
Feedback is being sought on the proposals and Ofgem expects reforms will be published by next spring.