NEW YORK — Belmont Park will hold its fall meet at Aqueduct during construction of vehicle and pedestrian tunnels that will allow access to the horse racing track's 45-acre infield.
The New York Racing Association said the 28-day "Belmont at the Big A" meet begins Sept. 15 and runs through Oct. 30. The two tracks are located 9 miles (14.4 km) apart.
NYRA indicated in its announcement that it will completely reconstruct the main dirt track and its two turf courses, which will also provide "the opportunity to consider the installation of a synthetic track in the future."
NYRA said it expects training to resume next April and reconstruction will begin following the end of its 2023 spring-summer meet.
As part of the projects, a synthetic surface will be installed on the property's quarter-mile pony track. It will provide an all-weather training option and give information and data on how a synthetic surface performs in the all-season climate at Belmont. Completion is expected in September.
Bautista (AL), Williams (NL) named top relievers
NEW YORK — Baltimore's Félix Bautista was a unanimous winner of the Mariano Rivera American League Reliever of the Year Award and Milwaukee's Devin Williams won the Trevor Hoffman National League honor on Wednesday.
Bautista, a 28-year-old right-hander, was 8-2 with a 1.48 ERA and 33 saves in 39 chances for the AL East champion Orioles. He made his final appearance on Aug. 25 and had Tommy John surgery on Oct. 9, which likely will cause him to miss the 2024 season.
Williams, a 29-year-old right-hander, was 8-3 with a 1.53 ERA and 36 saves in 40 opportunities for the NL Central champion Brewers. Williams also won the award in 2020 and joined former teammate Josh Hader, Edwin Díaz, Liam Hendriks, Kenley Jansen and Craig Kimbrel as the only multiple winners of the honor, known as the Delivery Man of the Year Award from 2005-13.
Rivera and Hoffman were among the six voters, joined by fellow Hall of Famers Dennis Eckersley and Rollie Fingers along with John Franco and Billy Wagner. Balloting was based on the regular season and used a system in which the first choice got five points, the second three and the third one.
Cleveland's Emmanuel Clase was second in the AL after winning last year and Toronto's Jordan Romano was third.
Pittsburgh's David Bednar was second in the NL and San Diego's Josh Hader third.
Sources: Severino to crosstown Mets for $13M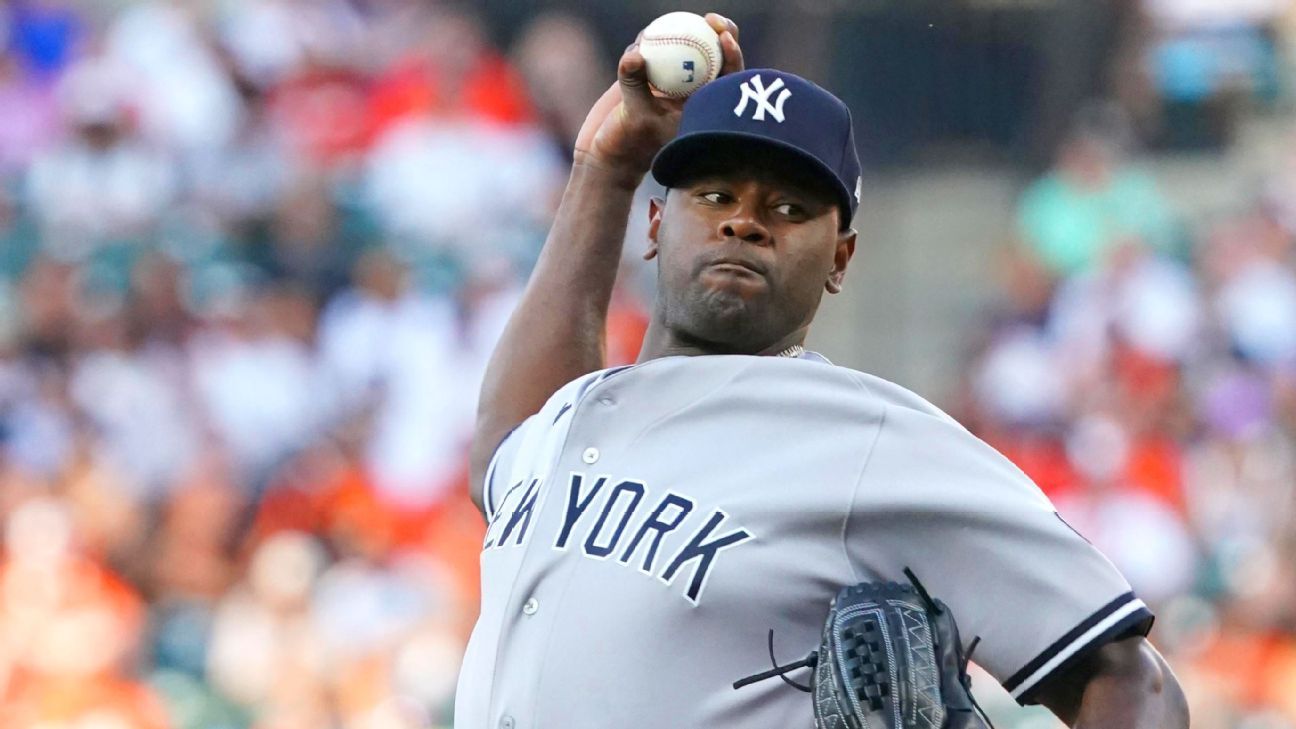 Right-hander Luis Severino and the New York Mets are finalizing a one-year, $13 million contract, sources familiar with the deal told ESPN's Jeff Passan on Wednesday.
Severino, 29, will join the Mets and a rotation in significant need of help after spending his eight-year career with the New York Yankees.
He struggled this season with a 6.65 ERA, but posted a 3.39 ERA in 638 innings over his previous seven seasons. If Severino thrives, he'll hit free agency again next year, and he can earn up to $2 million in performance bonuses from the Mets.
Colorado OC Lewis named San Diego State coach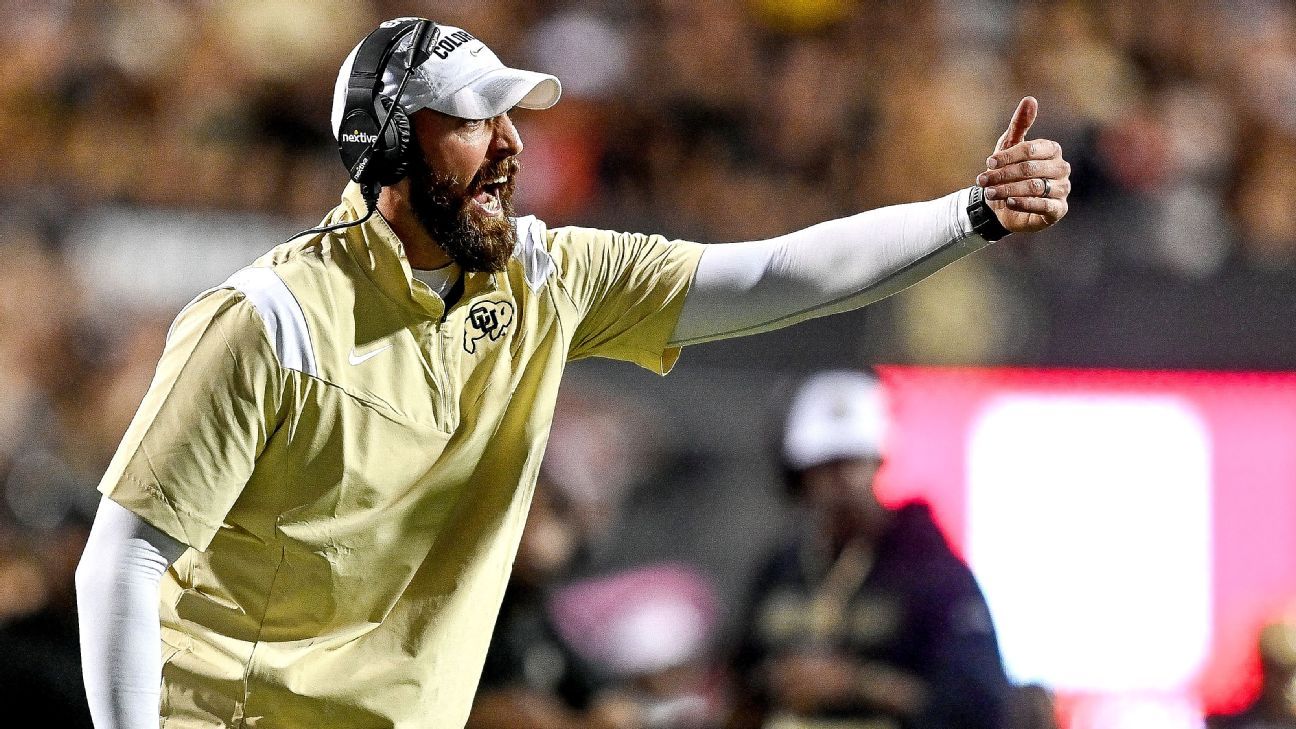 San Diego State hired Sean Lewis, the Colorado offensive coordinator and former Kent State coach, as its new head coach on Wednesday.
Lewis spent the 2023 season with coach Deion Sanders and Colorado, handling offensive play calls for the first eight games before former NFL coach Pat Shurmur took over during the final month. Lewis, 37, built his reputation on high-tempo, dynamic offenses, which he used as a coordinator at Syracuse, Bowling Green and Eastern Illinois before leading Kent State's program from 2018 to 2022.
At San Diego State, he will replace Brady Hoke, who announced his retirement earlier this month. Hoke went 40-32 in two stints with the Aztecs, who went 4-8 this season, their worst mark since 2009. Lewis will be introduced at a news conference later Wednesday morning.
"[Lewis] is a coach with immense talent and I'm looking forward to the excitement that his teams are going to generate at Snapdragon Stadium," athletic director J.D. Wicker said in a statement. "His approach emphasizing academic and life skills opportunities are equally important and will complement the student-athlete experience."
San Diego State focused on candidates with backgrounds in offense, sources said, after falling to 111th nationally in scoring this fall. Although the program is 117-62 since 2010 under Hoke and Rocky Long, the Aztecs are just 74th in scoring offense (27.8 PPG) during the span. San Diego State opened $310 million Snapdragon Stadium for the start of the 2022 season.
Lewis went 24-31 at Kent State but guided the team to its first bowl win in 2019, after a 2-10 record the year before. Kent State went 3-1 during the COVID-shortened 2020 season, recording its first back-to-back winning records since 1976 and 1977.
Colorado's offense started strong under Lewis, as quarterback Shedeur Sanders set a team record with 510 passing yards in the opening game at TCU. After finishing 126th nationally in scoring in 2022, Colorado rose to 59th this season, despite some significant challenges along its offensive line.
"Sean has shown that he can develop student athletes both on-and-off the field. On the field, he has a proven track record as a dynamic offensive playcaller, and I look forward to seeing what he will do for our program in terms of recruitment," San Diego State president Adela de la Torre said in a statement. "He will surely energize our fan base — a fan base made up of our students and their families, our faculty and staff, our donors, and nearly 500,000 living alumni."