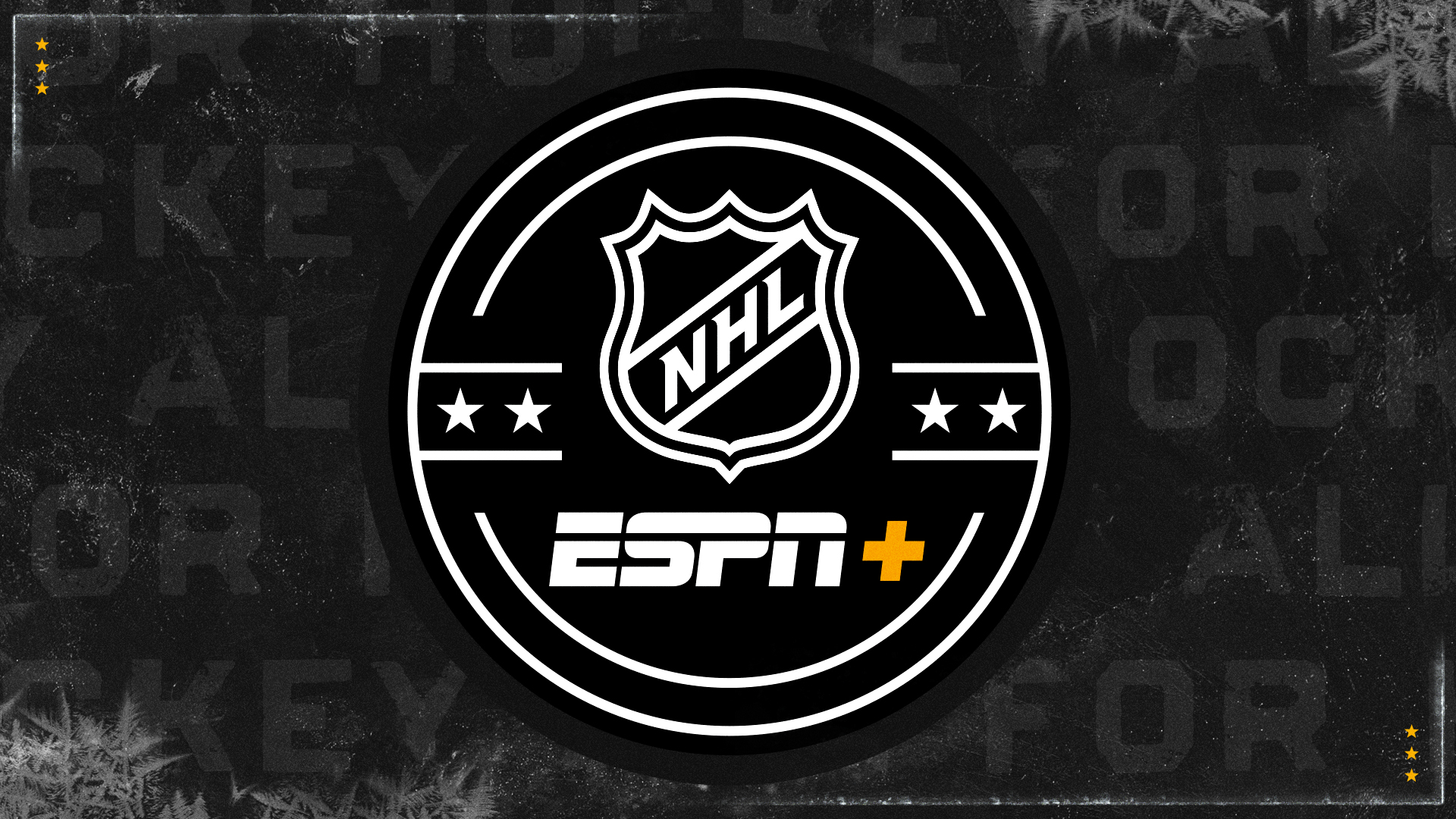 Matty Beniers won't read this or any story about himself. Beniers is so serious about this edict that he asked his parents to stop sending him articles that had anything to do with him.
Humility means everything for Beniers. That is why he feels it is better to concentrate on other items in life other than what people say about him.
It's also ironic given people can't stop talking about Beniers. His name is always mentioned whenever someone talks about the Seattle Kraken's early success. Start talking about the Calder Trophy race and his name is one of the first that gets said. Beniers is only 27 games into his NHL career, yet he is already popular enough in Seattle that he is starting to get stopped for autographs and pictures when he is in public.
His teammates joke they are tired of talking about him. But they all have so much to say about what has allowed him to excel as a 20-year-old in the NHL while also expressing what makes him a special person who wants to do right by those around him.
The affinity for Beniers is so strong that the Kraken's pre-game introduction video has 30 seconds that are solely dedicated to Beniers. It talks about how he is the future and how he is part of "The Next Wave" of players expected to lead the franchise for years to come.
Of course, Beniers won't know about a lot of this because he will never read about it.
"I've just never liked seeing stuff about myself," Beniers said. "I don't really know why. I think I might have seen other people around me todo the opposite and I just didn't like it. So I started doing that when I was young."
Beniers has been managing expectations since the Kraken drafted him with the second pick in the 2021 NHL Draft. Selecting Beniers came with the belief the Kraken were getting a prospect who projected as a top-line, two-way center who could potentially become one of their franchise cornerstones for years to come.
Going 27-49-6 in their inaugural season meant the Kraken had to make the prospect of a better future a selling point for fans. Everyone got a glimpse of that future last season when Beniers left the University of Michigan after his sophomore year to sign an entry-level contract and scored nine points in his first 10 NHL games.
"The first practice he was on the ice, I was like, 'Oh my God is he good!," Kraken forward Yanni Gourde said. "It was at that point when you're like, 'This kid's a player.' A lot of guys come out of college, they come out of juniors and you don't know if they have it right away. He's that kid who really stepped on the ice and you knew this kid is going to be good right away."
Beniers already had a point — an assist — in his first NHL game. What he achieved in his first game at Climate Pledge Arena only heightened expectations. He was active in both zones while making the plays the casual fan or a more keen observer could appreciate.
He also scored his first NHL goal in that same game which went into overtime. Kraken coach Dave Hakstol trusted Beniers enough to deploy him for three minutes of ice time in the extra frame. What was arguably Beniers' strongest display came when he tried setting up the game-winning goal in OT with a no-look, between the legs pass. The confidence he showed was so strong that he was one of the three skaters selected in a shootout the Kraken ultimately won.
"You're not overly surprised about anything he does," Kraken forward Jordan Eberle. "You're shocked at the confidence level to do that to come in off a college season and come into the NHL and go right to it. He's a very confident kid but he handles it in a very good way."
Skill is only one part of the package. Eberle, an alternate captain, said Beniers has shown the maturity and personality needed to thrive in an NHL dressing room. What stood out most to Eberle was the fact Beniers did it late in the season at a time when the team already had its identity.
First-year players are usually more reserved at first. They take time trying to figure out the dressing room before speaking up and displaying their personality. Not Beniers. Eberle said Beniers had no problems fitting in with the rest of the team.
"He's sociable. He likes to talk. He likes to chirp," Eberle said. "I think when you have a kid, who at a young age like that, you can get under his skin and he is able to have confidence to give it back, it is a good thing. That means you fit right in."
Another way Beniers has fit in is with his contributions. He is second on the team in goals and is tied for the third in points (11). He is third among forwards in total ice time, second in 5-on-5 ice time, and second in power-play ice time.
As for rookie stats: Beniers leads all rookies with 11 points, is second with five goals and sixth with five assists. He also ranks second in ice time among rookie forwards and 11th among all rookie skaters.
There is also the trust he has been shown in the defensive zone. He is sixth among Kraken forwards in defensive zone faceoffs and is fourth in defensive zone starts, per Natural Stat Trick. Those numbers help create a composite that shows Beniers is developing into the all-around player the Kraken believe is a strong part of their future.
Beniers is showing even at this stage of his career he can be that top-six center capable of impacting a game in several ways. Having someone like Beniers, among others, is one of the reasons why the Kraken have emerged to be one of the NHL's more notable surprises through the first quarter of the season.
"He's a great player and a great human being which makes him a very special and important person in this organization," Gourde said. "Not only are you trying to build an organization that has a good team every year, but you're trying to build a team with good character and good people. That's how you build a foundation in an organization."
Good people. That is all Bob and Christine Beniers ever wanted their three children to be when they got older. They saw early signs of that in their youngest child when he was playing youth league basketball back home in Hingham, Mass., a Boston suburb.
Beniers had a teammate who was not the best at basketball. But Beniers kept passing him the ball to make sure that particular teammate got a chance to take a few shots in the game.
"After the game, that kid's mother thanked me for what Matty did," Bob recalled. "She said, 'My son never touches the ball. … That's the way any parent should want their son and daughter to be. That's to be humble and nice to people and be aware of other people's feelings. That's a lot more important than hockey."
Then Bob learned about another story. It was Halloween when Gourde and his family went to visit Beniers and Will Borgen, who share a house together. The Gourde's arrived only to find Beniers and Borgen were dressed in costumes so Gourde's two daughters could have Halloween with them before going trick-or-treating later that night.
"Stuff like that is how you know they are genuine, super good, super nice and we appreciated that," Gourde said.
Beniers and Borgen are housemates who have bonded over watching games, watching Game of Thrones, playing video games and debating over who is worse at Mario Kart.
"They text each other from their rooms," quipped Carson Soucy, who sits next to Borgen in the dressing room at the team's practice facility.
Borgen said Beniers is a clean housemate who is also guilty of leaving his laundry in the dryer for a few days. He says they don't cook much. But when they do, Beniers is the better cook of the two. Borgen says Beniers' specialty is his garlic bread. It's possible Beniers displayed those skills the weekend before Thanksgiving when his parents and two siblings flew to Seattle to do their version of Thanksgiving along with Borgen.
Going out to dinner gives them a chance to hang out even more, explore different restaurants and also see more of Seattle. It's just that going out to dinner also means Beniers is learning what it means to be a professional athlete in a public setting.
"Some people might want a picture with him, some people might want to say hi, some people just stare and look at him a little bit," Borgen said. "It's probably his first year getting that quite a bit but he is a really nice person who was raised right and that is why he handles things so well."
What's it like to be Beniers? How does he handle what comes with being a first-line NHL center, who could win the Calder and help the Kraken now and in the future, all while doing it in a market that is still new to hockey?
"I have no idea!" Beniers says in a way that makes everyone around him laugh. "I don't even think about it. I think I have high expectations that supersedes what everyone else's expectations are. I think for a lot of guys on this team someone might say, 'You played a great game' and you might think you played awful. I feel like I am the same way."
Bob, however, does have a way to describe it: It's surreal. For their family, they realize it was just a few years ago when Matty moved from home to go play for the National Team Development Program. The lessons he learned at the NTDP are still ones he carries with him to this day. Bob said the reason Matty takes a nap before every game is because that is what they did at the NTDP to help players understand how sleep can impact a routine.
Bob and Christine watch Matty's games on TV. They also try to see him in person when time allows. They flew to Pittsburgh to not only watch the Kraken play the Penguins. But they flew to make sure they could celebrate their son's 20th birthday. Bob said Christine made sure their son got his presents and "a big hug from mom" because those things are still important.
"I tell him all the time he is a very lucky young man," Bob said. "I have also told him to take a lot of pictures so he can remember the ride."
796 goals and counting: The Alex Ovechkin chase to 800 tracker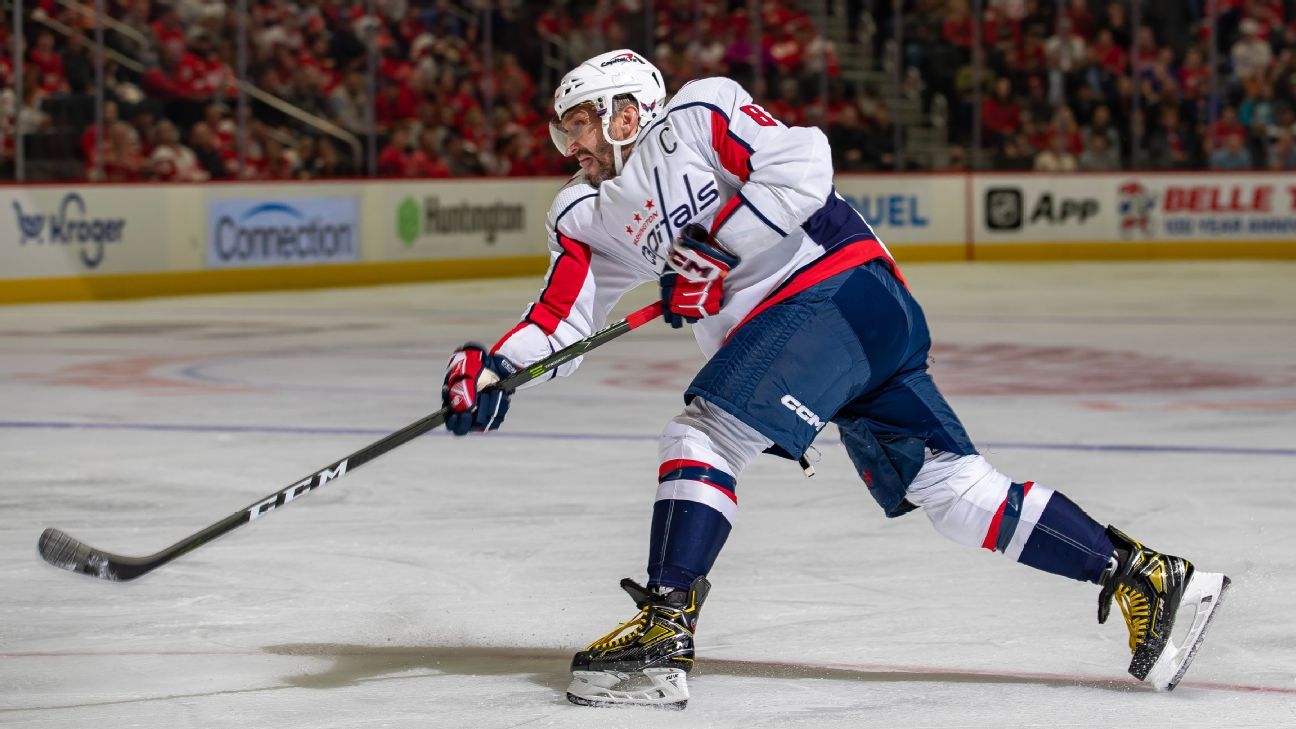 Washington Capitals star Alex Ovechkin is currently chasing down career NHL goal No. 800. After starting the 2022-23 season at 780, he has scored 16 goals thus far.
Ovi is third on the all-time NHL goals list, behind Wayne Gretzky (894) and Gordie Howe (801). The next highest active player on the list is Sidney Crosby, at No. 35 with 532 goals. With his 787th goal, Ovechkin set the record for most goals scored with the same franchise. With goal No. 793, he passed Gretzky for the most goals scored on the road for a career (403).
Follow along here as Ovi scores his way up the record books, including a schedule of upcoming games and highlight videos of goals No. 787 and beyond.
Subscribe to ESPN+ | Stream the NHL on ESPN
Upcoming schedule | Goal videos
---
The NHL's top 10 in career goals
1. Wayne Gretzky (894)
2. Gordie Howe (801)
3. Alex Ovechkin (796)
4. Jaromir Jagr (766)
5. Brett Hull (741)
6. Marcel Dionne (731)
7. Phil Esposito (717)
8. Mike Gartner (708)
9. Mark Messier (694)
10. Steve Yzerman (692)
---
Highlights
Goal No. 796
At 19:56 of the third period against the Seattle Kraken, Ovechkin fired a shot into an empty net to put him four goals away from 800. The empty-net goal was assisted by Evgeny Kuznetsov and John Carlson.
Goals No. 794 and 795
With the Capitals up 2-1 against the Philadelphia Flyers, Ovechkin was on the ice to close out the game — and scored two empty-net goals! The first was assisted by Anthony Mantha and John Carlson, while the second was assisted by Evgeny Kuznetsov and Conor Sheary.
Alex Ovechkin tallies twice on an empty net and now has 795 career goals.
Goals No. 792 and 793
Ovechkin scored two goals in the first period of the Capitals' matchup against the Vancouver Canucks — the first unassisted and the second with help from Dylan Strome and Anthony Mantha. Ovechkin has now passed Wayne Gretzky for most goals all time on the road.
Alex Ovechkin slaps in his second goal of the game to put the Capitals up 2-0 against the Canucks.
Alex Ovechkin jumps on the loose puck and notches his 792nd career goal vs. the Canucks.
Goal No. 791
A victory over the Calgary Flames was already well in hand, but Ovechkin's goal at 12:24 of the third period — assisted by Conor Sheary and Sonny Milano — put him nine away from 800.
Alex Ovechkin tallies goal for Capitals on the power play
Goal No. 790
At 1:04 of overtime against the Philadelphia Flyers, Ovechkin notched a game-winning goal assisted by Dylan Strome and Erik Gustafsson.
Alex Ovechkin wins it for the Capitals with this clutch slap shot in overtime vs. the Flyers.
Goal No. 789
A goal at 15:12 of the second period against the St. Louis Blues on Nov. 17 moved Ovechkin one step closer to 800. Dylan Strome was credited with the one assist on the tally.
Alex Ovechkin nets goal vs. Blues
Goal No. 788
Ovechkin scored at 14:36 of the second period in a 5-4 win over the Edmonton Oilers on Nov. 7, a power-play goal assisted by Erik Gustafsson and Evgeny Kuznetsov:
Alex Ovechkin scores on the power play for Capitals
Goal No. 787
With his goal at 8:55 of the second period — a power-play tally assisted by Trevor van Riemsdyk and Anthony Mantha — Ovechkin broke Gordie Howe's record for most goals scored by a player with a single franchise:
Alex Ovechkin scores his 787th career goal to break Gordie Howe's record of most goals with one team.
---
Upcoming schedule
Note: All games not on ESPN, TNT or NHL Network are available via NHL Power Play, which is included in an ESPN+ subscription (local blackout restrictions apply).
Dec. 11: at Winnipeg Jets
7 ET | NHL Power Play on ESPN+
Dec. 13: at Chicago Blackhawks
9 ET | ESPN
Dec. 15: vs. Dallas Stars
7 ET | NHL Power Play on ESPN+
Dec. 17: vs. Toronto Maple Leafs
7 ET | NHL Power Play on ESPN+
Dec. 19: vs. Detroit Red Wings
7 ET | NHL Power Play on ESPN+
Dec. 22: at Ottawa Senators
7 ET | NHL Power Play on ESPN+
Dec. 23: vs. Winnipeg Jets
7 ET | NHL Power Play on ESPN+
Dec. 27: at New York Rangers
7 ET | NHL Power Play on ESPN+
Dec. 29: vs. Ottawa Senators
7 ET | NHL Power Play on ESPN+
Dec. 31: vs. Montreal Canadiens
4 ET | NHL Power Play on ESPN+
Jan. 3: vs. Buffalo Sabres
7 ET | NHL Power Play on ESPN+
Jan. 5: at Columbus Blue Jackets
7 ET | ESPN
Jan. 6: vs. Nashville Predators
7 ET | NHL Power Play on ESPN+
Jan. 8: vs. Columbus Blue Jackets
5 ET | NHL Power Play on ESPN+
Jan. 11: at Philadelphia Flyers
7:30 ET | NHL Power Play on ESPN+
Jan. 14: vs. Philadelphia Flyers
7 ET | NHL Power Play on ESPN+
Jan. 16: at New York Islanders
7:30 ET | NHL Power Play on ESPN+
Jan. 17: vs. Minnesota Wild
7 ET | NHL Power Play on ESPN+
Jan. 19: at Arizona Coyotes
9 ET | NHL Power Play on ESPN+
Jan. 21: at Vegas Golden Knights
10 ET | NHL Power Play on ESPN+
Jan. 24: at Colorado Avalanche
9 ET | NHL Power Play on ESPN+
Jan. 26: vs. Pittsburgh Penguins
7 ET | NHL Power Play on ESPN+
Jan. 29: at Toronto Maple Leafs
5 ET | NHL Power Play on ESPN+
Jan. 31: at Columbus Blue Jackets
7 ET | NHL Power Play on ESPN+
Trainer Servis pleads guilty to drugging his horses
NEW YORK — Trainer Jason Servis, whose horse Maximum Security was the 3-year-old champion in 2019, pleaded guilty Friday to federal charges involving a widespread scheme to drug horses.
The 65-year-old New Jersey-based trainer faces four years in prison when he is sentenced next May in U.S. District Court in Manhattan. He was the last defendant facing charges in the scheme, and now 23 of the 31 individuals charged have pleaded guilty.
Servis pleaded guilty in connection with his role in the distribution of adulterated and misbranded drugs intended for use on horses in his stable.
"Servis' conduct represents corruption at the highest levels of the racehorse industry," Damian Williams, U.S. Attorney for the Southern District of New York, said in a statement. "As a licensed racehorse trainer, Servis was bound to protect the horses under his care and to comply with racing rules designed to ensure the safety and well-being of horses and protect the integrity of the sport."
Servis' attorney, Rita Glavin, did not immediately respond to an emailed request for comment.
Servis was charged in 2020 after a wide-ranging investigation into doping in the horse racing industry. Racing authorities suspended his trainer's license.
Maximum Security finished first in the 2019 Kentucky Derby but was disqualified for interference during the running of the race. The colt finished first in the $10 million Saudi Cup shortly before Servis' arrest in March 2020. Saudi officials later withheld the winner's share of the purse, citing Servis' arrest and indictment.
"I don't take any solace in other peoples misery, actually quite the opposite I feel some empathy for them," Kentucky Derby-winning trainer Graham Motion tweeted, "but the reality is that those of us who were beaten by Jason Service's (sic) horses have little to show for it other than losing money, owners and horses due to his success."
Another New Jersey-based trainer, Jorge Navarro, is serving a five-year prison sentence after pleading guilty a year ago. Eleven of the defendants were trainers and seven were veterinarians.
Servis is the brother of trainer John Servis, who trained Smarty Jones to victories in the 2004 Kentucky Derby and Preakness before the colt lost his Triple Crown bid in the Belmont.
'I'm totally speechless': Inside the $1.6 billion spending spree that rocked MLB's winter meetings
SAN DIEGO — The industry's executives and agents filed out of the Manchester Grand Hyatt in clusters late Wednesday afternoon, leaving behind the madness of an event that had somehow exceeded lofty expectations of extravagance. Major League Baseball's winter meetings, back for the first time in three years, had seen money flow and precedents buckle — but one final stunner remained. It came Wednesday night, while most of the sport's movers and shakers sat inside airplanes bound for their respective home cities. The San Diego Padres, a midmarket team that already possessed enviable infield depth and a massive payroll, agreed on an 11-year, $280 million contract with Xander Bogaerts, one of the premier shortstops on the free agent market. A text message from a rival general manager said it all:
Holy s—. I'm totally speechless.
From the start of Monday to the end of Wednesday, 20 major league free agents agreed to contracts totaling nearly $1.6 billion. The vast majority did so while outshooting their projections. And if there was one phrase that could encapsulate the week's event, it was that one — muttered so often by front-office members, agents, scouts, coaches and media members that it might as well have been part of the branding. The winter meetings, presented by Holy S—.
This offseason, signs of a spending spree had come early. One day after the World Series ended, the New York Mets brought back Edwin Diaz on a five-year, $102 million deal that stood as the richest ever for a reliever. Three days later, Robert Suarez and Rafael Montero — two non-closing relievers with minimal major league dominance in their track records — secured multiyear deals totaling $80.5 million from the Padres and the Houston Astros, respectively. Four days after Thanksgiving, Jose Abreu, who will be 36 next month, received three guaranteed years at an annual rate of nearly $20 million from the Astros. Jacob deGrom, a 34-year-old right-hander who accumulated 156⅓ innings the past two seasons, followed by garnering a five-year, $185 million contract from the Texas Rangers on Dec. 2 — a deal the industry's executives were still stunned by when they arrived for the winter meetings a couple of nights later.
It was only an appetizer.