A 25-year-old woman has died after being struck by a police car responding to an emergency call.
The fatal collision happened on Stockwell Road in Lambeth, south London, at around 11.20pm on Wednesday.
The Metropolitan Police said the marked car was responding to a 999 call at the time of the incident.
The pedestrian was treated by paramedics, but died at the scene.
Her next of kin have been informed.
The police force said the incident has been referred to the Directorate of Professional Standards and the Independent Office for Police Conduct, which has launched an investigation.
Road closures remain in place and traffic is being diverted away from the area.
Several surrounding streets have also been shut, including Brixton Road, Stockwell Road and Landor Road.
Sunak proposes raising smoking age every year to create 'smoke-free' generation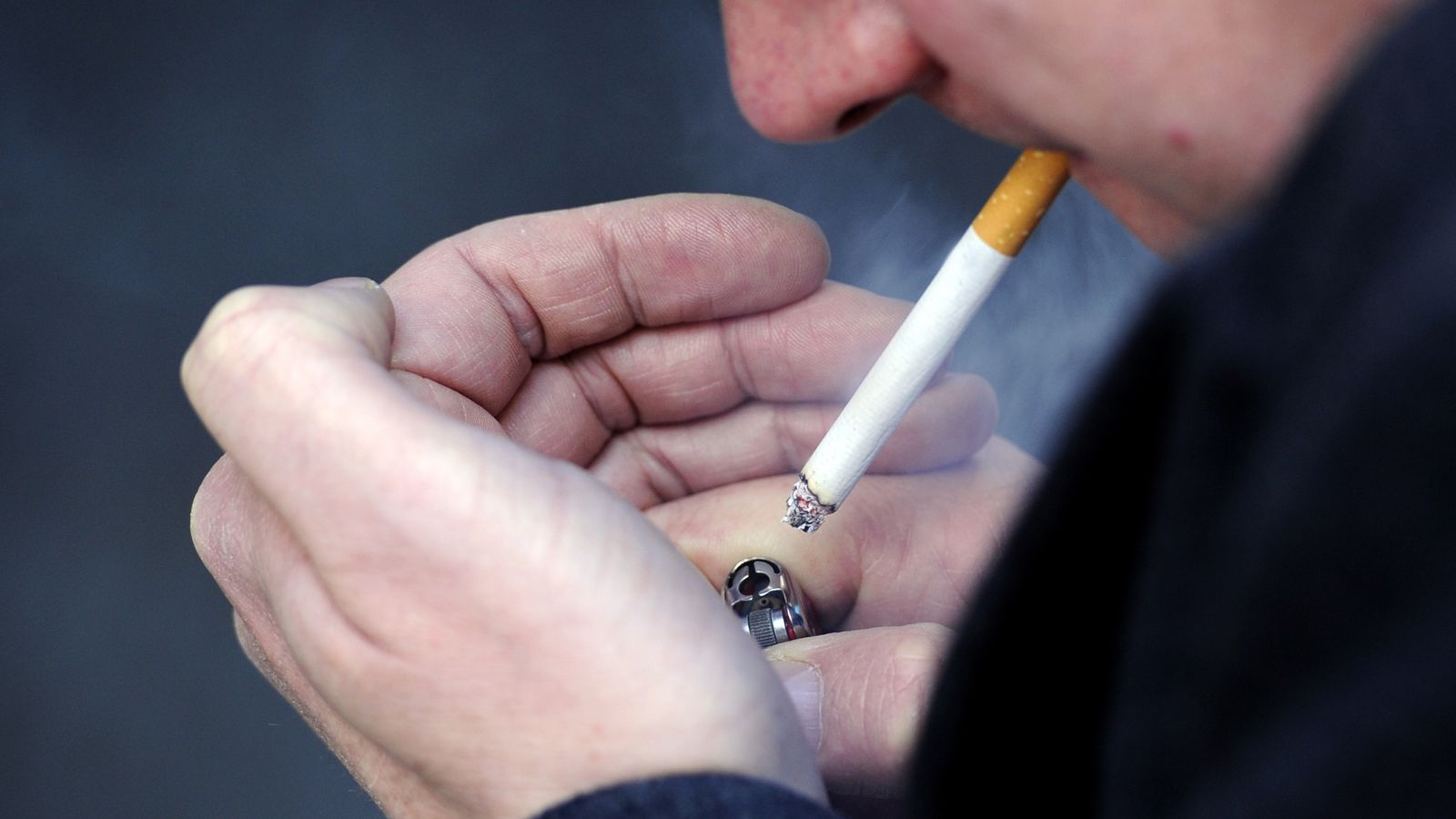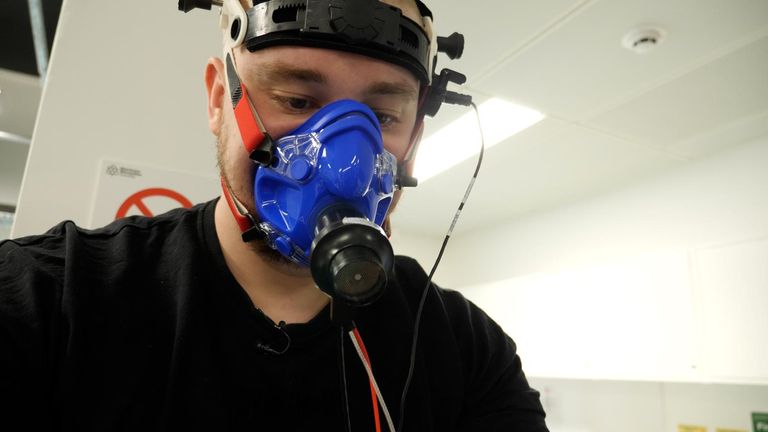 Rishi Sunak has pledged to raise the legal age for buying cigarettes in England by one year every year in a crackdown on smoking.
The prime minister said the proposed legislation would mean a "14-year-old today will never legally be sold a cigarette and that they and their generation can grow up smoke-free".
He said the changes will be subject to a vote in parliament but this will be a free vote, as was the ban on smoking in public places and raising the smoking age to 18.
Read more: See all the key points from Sunak's conference speech
"There will be no government whip. It is a matter of conscience," he said.
Addressing the annual Tory party conference today, Mr Sunak also promised to restrict the availability of vapes under plans to "put the next generation first".
On smoking, he said it would not be fair "to take away the rights of anyone to smoke who currently does".
However, he said more could be done to stop teenagers taking up cigarettes in the first place.
"I propose that in future we raise the smoking age by one year every year," he told party delegates in Manchester.
"That means a 14-year-old today will never legally be sold a cigarette and that they and their generation can grow up smoke free."
Read More:
Rishi Sunak confirms northern leg from Birmingham to Manchester will be scrapped
Sunak says nobody wants an election – the truth is he can't risk one | Beth Rigby
He added: "People take up cigarettes when they're young – four in five smokers have started by the time they're 20.
"Later the vast majority try to quit. But many fail because they're addicted and they wish they had never taken up the habit in the first place.
"And if we could break that cycle, if we could stop the start, then we would be on our way to ending the biggest cause of preventable death and disease in our country."
Downing Street said it expects that the plans will mean up to 1.7 million fewer people smoking by 2075.
How does vaping affect long-term health?

On vapes, the prime minister said: "As any parent or teacher knows, one of the most worrying trends right now is the rise in vaping amongst children – one in five children have used vapes.
"We must act before it becomes endemic.
"So we will also bring forward measures to restrict the availability of vapes to our children, looking at flavours, packaging displays and disposable vapes."
Ministers have faced repeated calls to ban vapes to help protect children and reduce the significant environmental impact of the single-use products.
The government set out an ambition in 2019 for England to be smoke free by 2030.
It commissioned a review, published last June and led by Dr Javed Khan, which made a series of recommendations, including increasing the legal age for buying tobacco.
He recommended that the age of sale should increase from 18, by one year every year, until no-one can buy a tobacco product.
Smoking causes around one in five cancer cases and more than one in four cancer deaths each year in the UK.
Almost six million people in England still smoke.
Dr Khan put the annual cost to society of smoking at around £17bn, with a cost of £2.4bn each year to the NHS alone.
Cancer Research UK's chief executive Michelle Mitchell said: "Raising the age of sale on tobacco products is a critical step on the road to creating the first ever smoke-free generation."
But Simon Clark, director of the smokers' group Forest, said: "Raising the age of sale of tobacco is creeping prohibition, but it won't stop young people smoking because prohibition doesn't work.
"Anyone who wants to smoke will buy tobacco abroad or from illicit sources.
"Future generations of adults who are considered old enough to vote, pay taxes, drive a car and drink alcohol are going to be treated like children and denied the right to buy a product that can be purchased legally by people a year older than them."
Laurence Fox arrested over 'ULEZ conspiracy' – and sacked by GB News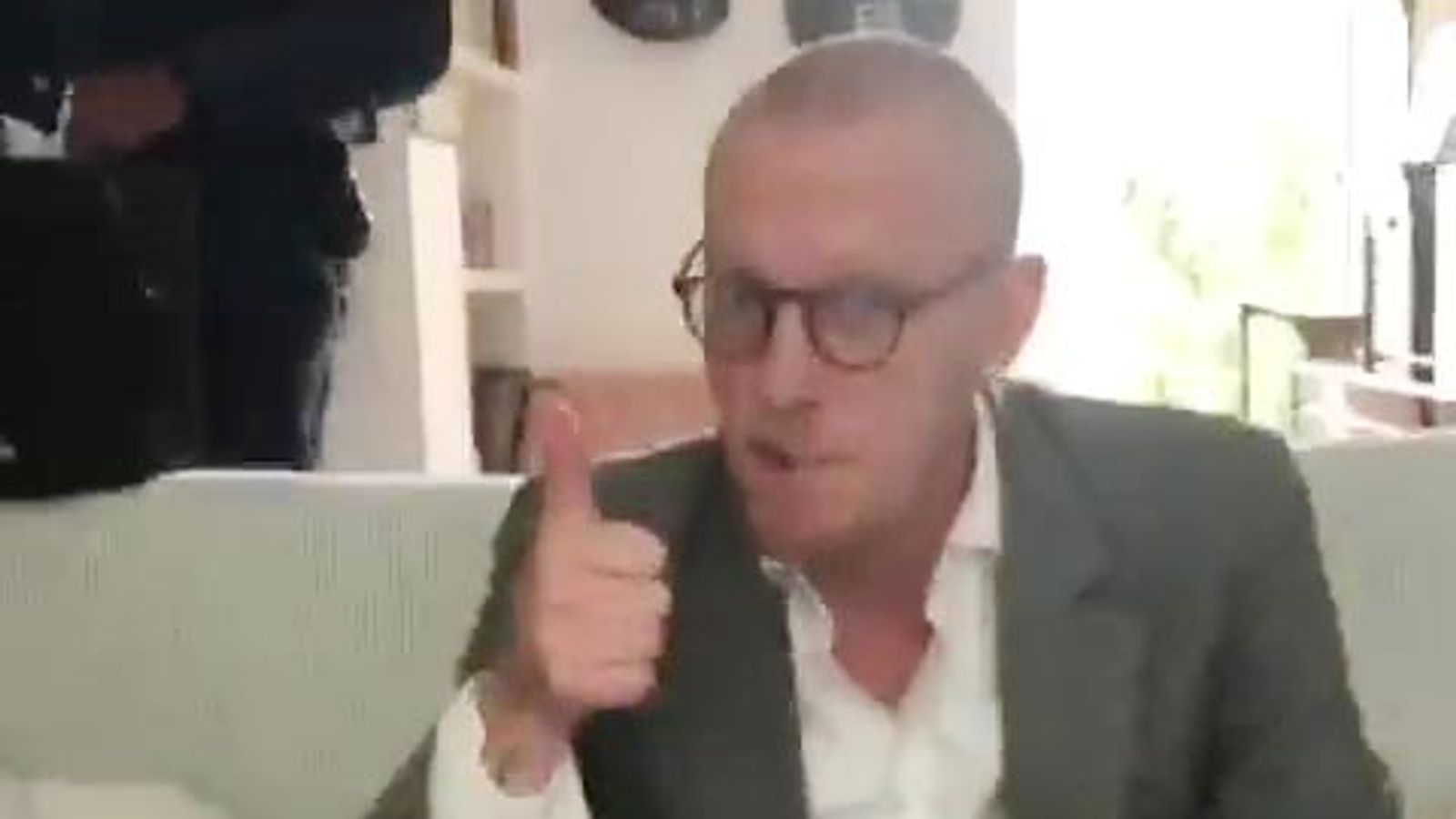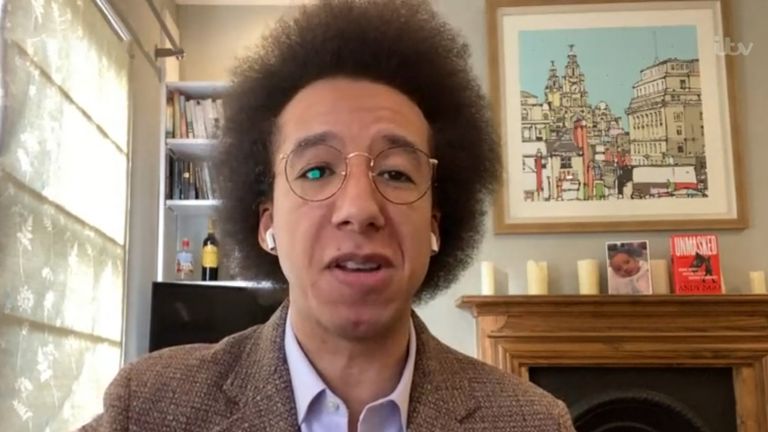 Political activist Laurence Fox has been arrested on suspicion of conspiring to commit criminal damage to ULEZ cameras.
Separately, GB News said it had concluded internal investigations into the comments made by Fox about female journalist Ava Evans on Dan Wootton Tonight and had subsequently "ended its employment relationship" with the 45-year-old.
The channel said its internal investigation into Wootton continues, while another host, Calvin Robinson, has also been sacked.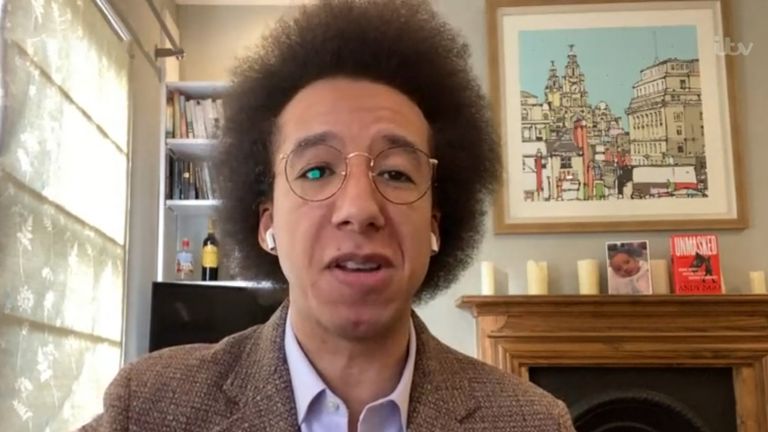 Fox, who is the leader of the Reclaim Party, said in a social media video shared earlier on Wednesday that his home was being searched by police officers.
Just before 10.45am, the party posted on X, formerly Twitter, saying: "Live now @LozzaFox is having his house searched by the police."
The post was accompanied by a video of Fox, sitting on his sofa addressing the camera, seemingly with police officers around him.
In the short clip, he says: "Look how many coppers there are around my house." In another video of Fox at his house, also shared to X, he criticises moves to what he called a "surveillance state".
Media watchdog Ofcom confirmed it had received almost 9,000 complaints about the GB News programme as details of Fox's arrest emerged.
On Tuesday, Fox appeared in a video voicing his support for so-called ULEZ Blade Runners, who have been tearing down cameras.
"I encourage them to tear down every single camera there is," he said in the clip, which he shared on social media. "I will be joining them to tear down cameras as well because I'm one of those people that puts my money where my mouth is… I will be out there with my angle grinder.
"I would encourage mass removal of the surveillance state… I would be happy to be arrested myself."
In a statement confirming a suspect has been arrested, a police spokesperson said: "On Wednesday 4 October officers arrested a 45-year-old man on suspicion of conspiring to commit criminal damage to ULEZ cameras and encouraging or assisting offences to be committed.
"He was arrested in Stockwell and has been taken to a south London police station where he remains in custody."
Man who tried to murder stranger in knife attack after being ejected from pub is jailed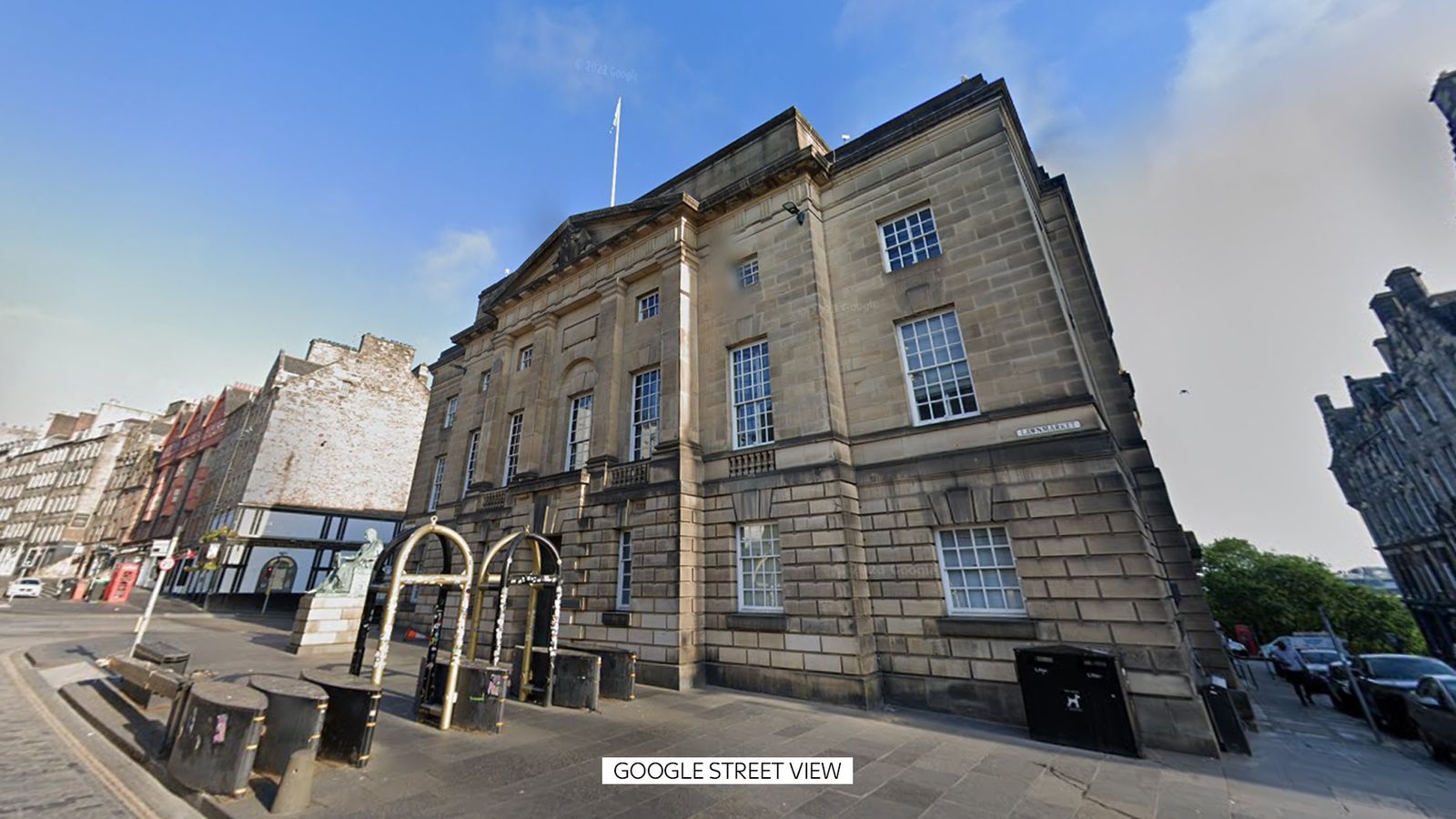 A man has been jailed for six years for attempting to murder a stranger who tried to calm him down after he was ejected from a pub.
Oliver Winters, 31, repeatedly slashed 37-year-old Stuart Murray with a Stanley knife during the brutal assault.
At the High Court in Edinburgh on Wednesday, judge Lord Colbeck told Winters: "You intended to cause harm to a stranger who was simply trying to diffuse a situation caused by you.
"The far-reaching effects of your unprovoked assault on Mr Murray are described in his victim impact statement, which makes harrowing reading."
Winters, whose previous convictions include public disorder and weapons offences, admitted attempting to murder Mr Murray by repeatedly striking him on the head and body with a knife.
The attack happened in Johnstone's High Street, Renfrewshire, on 16 December 2022.
The court heard that both men were in a busy bar in the town but were not in the company of each other.
Winters was escorted from the premises following a disturbance in the pub and was heard shouting, swearing and issuing challenges to fight.
Prosecutor James Irvine said: "Stuart Murray and another man left the bar to de-escalate the situation. Mr Murray approached Winters and stated 'what are you playing at?'"
The pair ended up in a struggle before Winters pulled out the Stanley knife. Mr Murray attempted to jump a fence to escape but fell.
While he was on the ground, Winters repeatedly struck him with the blade as the victim used his hands to try to protect his face.
Mr Murray suffered wounds to his face, neck, wrist and chest. One wound to his neck was close to major blood vessels, including a jugular vein and carotid artery. He later required surgery.
Winters, who was under the influence of drink and drugs, was later arrested at his mother's home in Paisley.
Read more from Sky News:
'Extremely dangerous' rapist jailed after 'campaign of terror'
Killer who 'mutilated victim's private parts' jailed
Defence solicitor advocate Robert Mitchell said Winters' offending appeared to be linked to the abuse of drugs and alcohol, but he has since undergone a detox. He has also taken part in an offence reduction programme.
The solicitor said it was accepted that a significant custodial sentence was "inevitable".