There are Saturdays when the true playoff contenders emerge with such ferocity and dominance they cannot be ignored.
There are Saturdays when the whole system feels rigged, and upsets knock one team after another from the ranks of the elite.
And then there are Saturdays like Week 4, where the goal is simply survival.
In Winston-Salem, upstart Wake Forest decimated Clemson's battered secondary to such a degree that, after the game, Dabo Swinney suggested he was one drive away from playing cornerback himself.
On the Palouse, Washington State delivered body blows to Oregon in a quest to upend the Pac-12's power structure.
In the Big House, Maryland refused to go away, frustrating Michigan again and again.
Out west, Lincoln Riley's offense finally met its match in Oregon State, which tormented QB Caleb Williams until the Trojans' final drive.
In each case, however, the favorite survived.
It was the same story up and down the top 25. Georgia struggled to put away Kent State, allowing more than twice as many points Saturday as the Bulldogs had all season. Baylor had two takeaways, held Iowa State to just 66 yards on the ground, and still had to hold its breath on a final onside kick try. Ole Miss barely scraped by Tulsa. Kentucky went to halftime tied with Northern Illinois. Tennessee dominated Florida, then nearly let the Gators come back in a frenetic final few minutes, saved, in part, by Billy Napier's inexplicable decision to go for two with 4:49 to play, trailing by 11.
Saturday was like one long thriller, the main character narrowly escaping one harrowing scenario after another, emerging battered, bloodied and bruised … but alive.
The same could not be said for everyone.
Texas saw a 14-point second-half lead disappear as Texas Tech roared back to take a 34-31 lead with 21 seconds remaining. Still, the Longhorns fought back, sending the game to overtime, only to witness Bijan Robinson fumble on the first play of extra time. It was the Longhorns' seventh loss by a touchdown or less in their past 11 games.
Arkansas went to Dallas and appeared poised to trounce Texas A&M, but a KJ Jefferson fumble as he leaped for the end zone turned into a 97-yard touchdown for the Aggies, and the entire script was flipped. Jimbo Fisher dove deep into his Cheesecake Factory menu — wait, no, we're being told those are his play sheets — and finally found a spark for the Aggies' offense, knocking off the Razorbacks 23-21. It was a shocking outcome, given that Jerry Jones usually has to wait until the NFL playoffs to witness his team incomprehensibly fall apart.
Jimbo apparently doing expense reports on the sideline between plays. pic.twitter.com/mNDwVPfxFe

— 💫🅰️♈️🆔 (@ADavidHaleJoint) September 25, 2022
Oklahoma became the latest victim of the curse of Scott Frost. Northwestern beat Nebraska in Week 0, and it hasn't won since. Georgia Southern stunned the Cornhuskers in Week 2, then lost the following week to UAB. Oklahoma delivered a rout of Nebraska last week, then could not stop former Huskers QB Adrian Martinez on Saturday, as Kansas State knocked the Sooners from the ranks of the unbeaten, 41-34. Nebraska is like the VHS tape in "The Ring." All who come into contact with it are doomed to perish within seven days.
It might be easy to find fault with Clemson, which needed overtime to vanquish Sam Hartman and Wake's downfield passing attack, but the Tigers still won and remain in the playoff hunt. Perhaps that's all the narrative that matters. Plus, Swinney got to scold reporters for criticizing his QB.
Did Georgia sleepwalk through what it reasonably expected to be an easy win? Probably. But it's OK for 21 guys to sleepwalk, so long as Brock Bowers is occasionally running.
Did J.J. McCarthy look mortal against Maryland? Perhaps. But after playing three of the worst teams in the country to open the season, Michigan was bound to find tougher sledding in Big Ten play.
Riley could've added transfers from 2019 LSU, 2013 Florida State and several members of the 2001 St. Louis Rams, and it might not have been enough to answer the terrific defensive performance from Oregon State. But Williams, who completed fewer than half his passes, completed the necessary throws.
See, winning is hard, and for a few potential contenders the job proved too big Saturday.
For the rest, they'll survive a bit longer. But as with all horror films, there will be sequels, and what ultimately determines who's ready for a real playoff push and who'll simply get a cameo in the next movie might come down to what lessons they learned from a brutal Week 4.
---
Kansas is actually good
It is written in the Book of Revelations (or maybe it's in "Bill and Ted's Bogus Journey") that in the end times all mountains and valleys will be leveled to the plains and, we assume, from those Great Plains a Jayhawk will rise from the ashes.
Well, the apocalypse is upon us. Thanks a lot, Lance Leipold.
Yes, Kansas is 4-0. And it's not just a schedule-aided, paper-thin 4-0. The Jayhawks upended undefeated Duke on Saturday, throwing for 324 yards, rushing for 204 and looking like one of the most dynamic offenses in the country. This comes on the heels of an overtime win against West Virginia and a surprising upset of Houston.
Kansas, dare we say, is for real.
Daniel Hishaw Jr. breaks tackles left and right as he goes 73 yards for the Kansas touchdown.
To understand just how wild that sounds, remember that the last time Kansas won four games in an entire season, "Avatar" was in theaters. (OK, we're being told "Avatar" is somehow in theaters again now. Is this Kansas season all just CGI from James Cameron?)
The Jayhawks went to the Orange Bowl in 2007, won eight games in 2008, then stumbled to a 5-7 finish in 2009. What followed was the most prolific comedic run since Bob Hope. Now what will we laugh at? Will it even still be funny the next time Kansas beats Texas?
Kansas spent a decade trying past-their-prime quick fixes such as Charlie Weis and Les Miles and up-and-coming coaches such as Turner Gill and David Beatty. We're fairly certain at one point the Jayhawks resorted to a shaman and a wax statue of Bear Bryant. None of it helped. Then Leipold arrived and it was as if the program awakened from a long sleep.
Think of the litany of players who've come through Lawrence in the past 15 years. Seriously, think of them because, frankly, we can't remember any. For a generation of college football fans in Kansas, the closest thing they had to a celebrity was Baby Mangino, and he's now a retired sanitation worker living outside Sarasota, Florida, and collecting social security (again, we assume).
But now, there are stars. Jalon Daniels threw for 324 yards Saturday, ran for 83 more and accounted for five touchdowns. Jayhawks boosters might as well start chipping in for a statue of the guy now. Four different Kansas receivers caught a touchdown against Duke. In 2020, four different Kansas receivers caught a touchdown all season! Kansas has a cornerback named Cobee Bryant. Sure, it's spelled differently from the better-known Kobe, but "C" is a more versatile letter than "K" and the extra "E" is for "eventually we're gonna be ranked."
And no, it probably doesn't signify the end is near. Had Kent State pulled the upset over Georgia or Central Michigan stayed with Penn State or Wake Forest finished off a win over Clemson, then maybe it'd be time to head for the underground bunker.
But these are strange times. The Jayhawks aren't just relevant, they're actually good.
Perhaps there's a lesson in here for all of us — something about persevering through adversity and knowing that someday hard work will be rewarded. Or, perhaps, it's that you should never give Charlie Weis a long-term contract. Both options are good advice.
The remaining schedule will be tougher with Iowa State, undefeated TCU and then three straight ranked foes. Perhaps this is the Jayhawks high-water mark for 2022. If so, that's OK. Because we've seen a new horizon for a team that spent the past 15 years steadily walking into a brick wall like a video game character after your cat sits on the controller. But now, Kansas is something more — a program with a pulse, a team moving in the right direction, a fan base that isn't simply counting down the days until basketball season.
---
We're 4-0, too
Kansas may have finally earned some respect with its win Saturday to move to 4-0, but the Jayhawks aren't the only remaining undefeated teams still hoping to attract a few poll voters.
P.J. Fleck likes to tell his team to "row the boat," but at this point, the Minnesota Golden Gophers are sailing a yacht confiscated from a Russian oligarch. The Gophers dominated Michigan State on Saturday, and Tanner Morgan & Co. continue to impress. But the really interesting thing about Minnesota is the defense. The Gophers have held 16 straight opponents to fewer than 30 points — the longest active streak in the country.
Florida State demolished Boston College 44-14 on Saturday to get to 4-0. Jordan Travis returned to action and threw for a career-best 321 yards. In Travis' past 13 starts, Florida State is 10-3.
UCLA narrowly escaped against some lesser opposition earlier this season, but Saturday, Chip Kelly's crew delivered a dominant win over woeful Colorado 45-17. Dorian Thompson-Robinson threw for 234 yards and two touchdowns, which is impressive for a guy who has to be in his mid-50s by this point.
Syracuse survived Virginia on Friday to move to 4-0, and the Orange appear on a path to emerge as a 12-seed to face Kansas in the Elite Eight.
After Tulane fell to Southern Miss on Saturday, Coastal Carolina is the last remaining team outside the Power 5 with a 4-0 record. Of course, with QB Grayson McCall leaving this week's win over Georgia State with an injury, the Chanticleers' hopes could be dashed.
Perhaps it's still too early to fully endorse any of them, but it seems well past time for each to get some attention from voters and a little love in the top-25 poll.
---
Punt-a-palooza on the Plains
Saturday might've been the day it all ended for Bryan Harsin at Auburn, with Missouri — the SEC's version of the kid in "Old Yeller" — putting him out of his misery.
The college football gods wouldn't let him off so easily.
Instead Harsin — and the rest of us — were forced to endure as unfortunate a pillow fight as the season is likely to offer (though Iowa certainly will try to match it).
A quick review of the drive chart from the second half, with the score tied at 14: punt, punt, punt, punt, punt, punt, punt, punt, punt, punt, punt, punt, turnover on downs, missed field goal.
(To answer your question, yes, Kevin Warren has extended an offer for both teams to join the Big Ten.)
That final drive was the most insulting. Auburn had mustered nothing on offense and was down to its fourth-string quarterback. Missouri drove to the 3-yard line to set up a first-and-goal with 45 seconds left. Then, the Tigers — the, um, Missouri ones — took a knee twice to set up a game-winning field goal on third down.
And, of course, the kicker missed.
Missouri RB Nathaniel Peat fumbles at the goal line in overtime for a touchback, giving Auburn the win.
Auburn won it in overtime 17-14 after kicking a field goal following a drive in which it ran three plays and lost 2 yards. But to be fair, Mizzou really lost the game after fumbling the ball in the end zone when it had its chance to win in OT.
So it was with great pain that Harsin had to cancel his tee time next Saturday, so he can coach this team again. Hasn't the man suffered enough?
---
Stroud leads Buckeyes in rout
While a number of the country's top teams stumbled through the Saturday action, Ohio State looked every bit the part of a potential national champion, annihilating Wisconsin 52-21.
C.J. Stroud threw five touchdown passes. The Buckeyes had two 100-yard backs. The defense held Wisconsin to just 296 yards and 11 first downs.
The 52 points was the most scored against a Wisconsin defense since 2014, when the eventual national champion Buckeyes beat the Badgers 59-0 in the Big Ten title game.
And all of Saturday's dominance came in a game in which Jaxon Smith-Njigba shut things down early, and the Buckeyes played without a couple of starting defensive backs.
If the sluggish start against Notre Dame in Week 1 offered any opening for doubt, Ohio State has clearly delivered an emphatic rebuke. The remaining schedule appears to offer few serious challenges — a road trip to Penn State on Oct. 29 and the season finale against Michigan excepted — and Stroud's Heisman push is in full stride.
The biggest threat for Ohio State for the next month might simply be boredom. Or Iowa. They're kind of the same thing.
---
JMU ends the mountain magic
It had been a magical start to the season for Appalachian State. In the second half Saturday, however, the Mountaineers' only trick was making their New Year's Six hopes disappear.
After jumping out to a 28-3 lead, App State's second half included four punts, two turnovers on downs and a backbreaking interception that set up a go-ahead touchdown for JMU. Not since the Federalist papers has James Madison delivered such an emphatic defeat to the interests of America's majority.
So perhaps America's Cinderella story wasn't meant to be App State after all. How about the Dukes?
JMU is 3-0 in its first season as an FBS team, and quarterback Todd Centeio has thrown 11 touchdowns without an interception. JMU now has as many wins as an FBS program in three games as UMass has over the past four seasons.
---
The most college football thing to happen Saturday
Middle Tennessee delivered a dagger to Miami to open the fourth quarter, when quarterback Chase Cunningham connected with DJ England-Chisolm, who corralled the pass behind the defense and sprinted into the end zone for a 98-yard touchdown.
Ah, but Miami had an answer. On the ensuing kickoff, Key'Shawn Smith burst up the middle and ran 91 yards to pay dirt, too.
So, to recap: It took 22 seconds and one offensive play for the two teams to rack up 189 all-purpose yards and 14 points.
After a 98-yard Middle Tennessee State touchdown, Miami answers right back with a 91-yard touchdown of its own.
It might've been an exciting exchange for the upwards of nine fans in attendance to enjoy, but unfortunately, Miami offered little else to cheer for. MTSU stunned the Hurricanes with a 45-31 win. But take heart, Canes fans. Nick Saban lost to Louisiana-Monroe in his first season at Alabama, so Mario Cristobal is still right on track to win a half-dozen national titles in the coming years.
---
The most college football thing to happen this week (FCS edition)
Stephen F. Austin had a chance to hang 100 on Warner (which Google tells us is a private Christian school in Florida with an enrollment of 815 students). Rather than hit the century mark, however, the Lumberjacks took a knee on a 2-point try.
Somehow, this feels even more insulting.
Stephen F. Austin just scored a TD to take a 98-0 lead on Warner.

The offensive was on the field for a 2pt conversion

BUT THEY TOOK A KNEE! pic.twitter.com/EYqfFhvnpC

— Chris Hassel (@Hassel_Chris) September 25, 2022
---
Heisman Five
We have officially eliminated Tyler Van Dyke from Heisman consideration. Anthony Richardson narrowly stays in the mix by throwing his first touchdown of the season.
1. Alabama QB Bryce Young
Saturday marked the best day of the season for Alabama's passing game, with 11 players hauling in a grab and Young throwing for 385 yards and four TDs. More importantly, the game offered a check-in on Clark Lea's preseason prediction that Vanderbilt would eventually become the best team in the country. Perhaps no opponent offers a better measuring stick than Alabama, but the Tide rolled 55-3. It should be noted that the last time these two teams played was 2017, and Alabama won 59-0. So, Vandy is heading in the right direction, and if this trend continues, Lea could be proven correct by 2043.
Bryce Young throws for 385 yards and four touchdowns as the Crimson Tide roll past the Commodores with a 55-3 victory.
2. Georgia QB Stetson Bennett
In the Bulldogs' win over Kent State, Bennett threw for a mere 272 yards and no TDs, while also tossing a pick. A blemish on the Heisman resume, you ask? Ha! Bennett is next level, guys. He handed over the offense to Brock Bowers in a brilliant move to boost team chemistry. The rest of the world is playing checkers and Bennett is playing — what's even better than chess? Backgammon? Hungry Hungry Hippos?
3. Ohio State QB C.J. Stroud
Stroud threw his first interception of the season. What a bum! Oh, the other throws? Let us check on that and … ah, 235 yards and five TDs.
4. Minnesota RB Mohamed Ibrahim
Tanner Morgan tossed three touchdowns and had just three incompletions in a win over Michigan State, which meant a little less work than normal for Ibrahim. Still, he kept his 100-yard game streak intact, racking up 103 yards on 22 carries with a touchdown. He's now hit the century mark in 13 straight games dating back to 2020, matching Nick Chubb and D'Onta Foreman as the second-longest stretches of the playoff era. The only player with a longer streak is Ezekiel Elliott, who went for 100 in 15 straight games from 2014-2015.
5. Tennessee QB Hendon Hooker
Hooker is the first quarterback with 300 passing yards, 100 rushing yards and a TD both ways in an SEC game since 2018. Since his first start in Week 3 last year, Hooker has played in 15 games, averaging 10 yards per pass, accounting for 45 touchdowns and throwing just two interceptions. He's been incredible.
---
Bowers pounds the rock
Brock Bowers is a tight end. He's an incredibly talented tight end, of course, but a tight end, nevertheless.
And yet, Georgia has seen fit to use Bowers as a runner on three occasions this season. Those three runs resulted in a 5-yard touchdown, a 75-yard touchdown and a 2-yard touchdown.
To recap for those who are not great at math, that's three rushes and three rushing touchdowns.
Brock Bowers takes the handoff and scores to put the Bulldogs up 7-0.
How impressive is that? Well, Massachusetts is an entire football team. Bowers is one guy. UMass has 201 rushing attempts this year. Bowers has three. UMass has two rushing TDs. Bowers has three.
We can't help but wonder, if Mike Bobo had Bowers in his backfield instead of just Todd Gurley and Sony Michel and Nick Chubb and Keith Marshall, how much heartache could've been saved among Georgia Twitter users?
---
Under-the-radar game of the week
You're forgiven if you didn't have Fordham at Ohio circled on the TV schedule Saturday, but the Rams and Bobcats put on one heck of a show.
Both teams had more than 600 yards of offense. Both had more than 500 passing yards. Both had more than 100 penalty yards.
Final score: Ohio 59, Fordham 52.
But the score was hardly the best part of the action. The highlight was Fordham receiver Fotis Kokosioulis, who finished with an astounding 320 yards receiving on 13 catches, four of which went for TDs. And he did all that despite lugging around all those letters on the back of his jersey. Amazing.
Fordham's Fotis Kokosioulis has 13 receptions for 320 yards and four touchdowns vs. Ohio.
---
Under-the-radar play of the week
We've seen far too few big-guy touchdowns so far this season, but thankfully Lehigh's Dean Colton gave the viewing public what we most crave.
The 285-pound defensive lineman caught a batted ball and returned it 52 yards for the score against Princeton.
LEHIGH WITH THE THICC SIX 💨 pic.twitter.com/l3fo3dMuPi

— ESPN+ (@ESPNPlus) September 24, 2022
---
Big bets and bad beats
DJ Uiagalelei managed to rescue Clemson from the precipice of defeat against Wake Forest on Saturday, but he didn't salvage a hefty contingent of bettors. Clemson closed as a 7.5-point favorite at Caesars Sportsbook, with 82% of tickets and 87% of money on the Tigers. When the two teams made it to a second overtime, things set up nicely for Clemson to muster a shocking cover. The Tigers scored first and then, by rule, had to go for 2. Uiagalelei's pass fell incomplete, however, and Clemson won 51-45.
---
After trailing for the bulk of the game, Oregon roared back in the second half and looked poised to cover a 6-point spread. But the betting gods intervened. Washington State backers had to watch their team fall apart in the final quarter, but the Cougars got the ball with 1:01 to play, drove 75 yards and scored with one second remaining. Final score, 44-41 Oregon and a very lucky cover for Washington State.
---
Middle Tennessee was Week 4's upset special. The Blue Raiders closed at +25.5, and +1550 on the money line, against Miami. They never trailed in the game and won by 14. It was a tough day if you bet the Miami money line, which failed to pay out at -4500.
How Team USA came together — and learned the true meaning of the WBC
MIAMI — Truly understanding what the World Baseball Classic means took a little while for Team USA, which at its first workout March 7 realized it was far less a team than a collection of players who hoped to become one. The players looked around at one another, marveled at the talent and realized they'd be sharing locker rooms and meals — and perhaps an airplane ride to the knockout round — and they recognized the only thing that could coalesce them was time. Only winning would grant them that luxury.
Halfway across the globe, Samurai Japan, the top-ranked national team in the world, was on its 19th day together. The Japanese WBC team, comprising the biggest stars in Nippon Professional Baseball and top major leaguers, had played four exhibition games over the previous two weeks, which followed four more it had played in November, which came after it had won gold medals at the Tokyo Olympics in July 2021. This was a real team, battle-tested, forged in competition, beloved by a country where half the televisions would tune in to see it try to win Japan's first WBC title since 2009.
The WBC final, which LoanDepot Park will host at 7 p.m. ET on Tuesday, brings together a pair of squads with decidedly different backgrounds. It's the perfect foundation for two countries with contrasting styles and philosophical approaches to the game. The United States is here on the strength of its ability, which overwhelmed lesser opponents even with the reality that baseball is the sport ripest for Davids toppling Goliaths. Japan, though filled with world-class players, spent years preparing for this, determined to right the wrongs of losses in the past two WBC semifinals and return to championship glory.
"We came here to the U.S., and we are trying to beat the U.S.," Japan manager Hideki Kuriyama said upon arriving in Miami, before either team had won its semifinal game. "Not just myself. I think I'm representing all my players from the past and the coaches. So I think we're all in the mind of coming to the U.S. and we will beat the U.S."
For all of the phenomenal individual matchups the final might offer — none as tantalizing as the possibility of Shohei Ohtani preparing to close out a victory for Japan with his Los Angeles Angels teammate Mike Trout standing in the batter's box facing him — the truest representation of the WBC is how so many of its participants share Samurai Japan's win-win-win ethos after experiencing the tournament. They care. They care deeply.
Now, too, Team USA finally feels like a team. In the time since March 7, the U.S. has won, then lost, then won and won and won and won. And winning in the sort of environment these games foment — loud and passionate, a baseball audience more resembling the playoffs in October than the exhibition the WBC, at its essence, actually is — has brought them together, and back to a simpler time.
This, American players have said this week, feels like the baseball of their teenage years, when they would gather with other elite players from around the country for select tournaments and try to fuse into something more in short order. It's not easy. As much as baseball is a series of individual matchups — every pitch entails a hitter trying to beat a pitcher — the soul of the game is in the flow of what happens when bat meets ball. How they move together and communicate less with words than glances. A baseball team is truly a team when the players know one another's tendencies well enough to forgo even a look and simply feel where someone will be on the field.
Surviving a pool-play scare after a loss to Mexico bought Team USA the time it desired and needed. And after the flight from Phoenix to Miami, manager Mark DeRosa noticed a change in the group — a comfort with one another, with coaching luminaries including Ken Griffey Jr. and Andy Pettitte and Brian McCann and Michael Young, with the idea that this bracket that didn't end with one team being fitted for World Series rings could still deliver games that meant everything. Because it feels like they do.
"It's really been such a pleasure to be around them, and it takes a minute for them to relax and not want to impress each other," DeRosa said. "That's the biggest thing. Like, the cage sessions have gotten way more relaxed and way more fun and jovial, and the guys are messing around with Griff and Mac and Mike Young."
There's a deep appeal to this, in the challenge and the charm of it, and the MLB stars who populated rosters across the tournament, winners and losers, have marveled at the WBC's ability to make them as invested in the results of these games as they are in the ones in October. One night after they dusted Cuba in their own semifinal, the members of Team USA watched Japan's spectacular come-from-behind victory against Mexico on Monday night, coming together like a bunch of friends for a watch party.
The U.S. is peaking at the right time. After the blowout against Cuba, the entire bullpen, including Milwaukee Brewers closer Devin Williams and Houston Astros closer Ryan Pressly, is working with a day of rest. The lineup starts with Trout, Mookie Betts, Paul Goldschmidt and Nolan Arenado, is followed by four All-Star-caliber players of DeRosa's choice and ends with red-hot Trea Turner. It's the sort of challenge not even the best pitchers in the world can take on without butterflies colonizing their stomachs.
That's whom they'll be up against, though: Kuriyama tabbed left-hander Shota Imanaga to start the game and is pocketing San Diego Padres star Yu Darvish — who skipped spring training to be with the Japanese team for its early workouts — to use in midgame leverage situations. If Japan's lineup — which includes Ohtani, Boston Red Sox rookie Masataka Yoshida and Japanese home run king Munetaka Murakami batting third, fourth and fifth — can get to presumed Team USA starter Merrill Kelly, Ohtani is the best bet to pitch the ninth in his first relief appearance since closing out a game in the 2016 NPB playoffs.
It's easy to point out the flaws of the WBC. The timing isn't great, with starting pitchers not stretched out and thus less likely to commit to such intense competition out of fear of hurting themselves. The injuries — New York Mets closer Edwin Díaz suffering a torn patellar tendon celebrating Puerto Rico beating the mighty Dominican Republic and Houston second baseman José Altuve breaking his thumb on an errant Daniel Bard fastball — are fuel for skeptics whose tanks otherwise grow emptier by the day.
What they don't understand — what they actively choose not to understand — is that baseball is about more than Major League Baseball. It is truly a game for the world, from the U.S. to Japan to Cuba to Mexico to the D.R. to Puerto Rico to Venezuela and beyond. And the WBC has filled a vacuum that for too long existed, bringing together disparate baseball cultures and allowing them, too, to meld into something bigger and better.
"There's no reason why the stars of our game should not be playing in this," said Team USA third baseman Arenado, who is, along with St. Louis Cardinals teammate Goldschmidt, the only returning player from the 2017 championship group.
It's safe to say that the 2026 incarnation of the WBC will have significantly more returnees. Trout, the Team USA captain, has developed a strong relationship with Betts, someone with whom he shares so much in common but never knew because their interactions were limited to the hustle and bustle of All-Star Games and occasional matchups between their teams. Both have pledged to return — and Bryce Harper, who had planned to play for Team USA until Tommy John surgery sidelined him, could join them and constitute an outfield of three future Hall of Famers.
The hope is that a generation of kids today is watching this WBC and gleaning indelible moments from it. It's damn near impossible to see Turner's go-ahead grand slam against Venezuela and not appreciate the deed itself. Down late, elimination looming, one of the best players in the world, relegated to the No. 9 hole on account of the brilliance surrounding him daily, taking a swing for the ages.
"These guys are the best at what they do, they're ultimate competitors, and in an environment like that there is 100% buy-in," DeRosa said. "It just happens organically. And to represent your country, it means the world. Maybe it doesn't start out that way, but I mean, it has become that. These guys want it."
Team USA will come together one final time Tuesday night. They'll take their last bus ride to the stadium and hit the cages knowing there won't be any more messing around with Griff and Mac and Young and button up their jerseys realizing the inevitability that three or so hours later, when they take them off, they'll do so for good. Or at least for the next three years, at which point maybe they'll gather in hopes they once again can put the "team" in Team USA.
Everything you need to know about the NHL-Fanatics jersey deal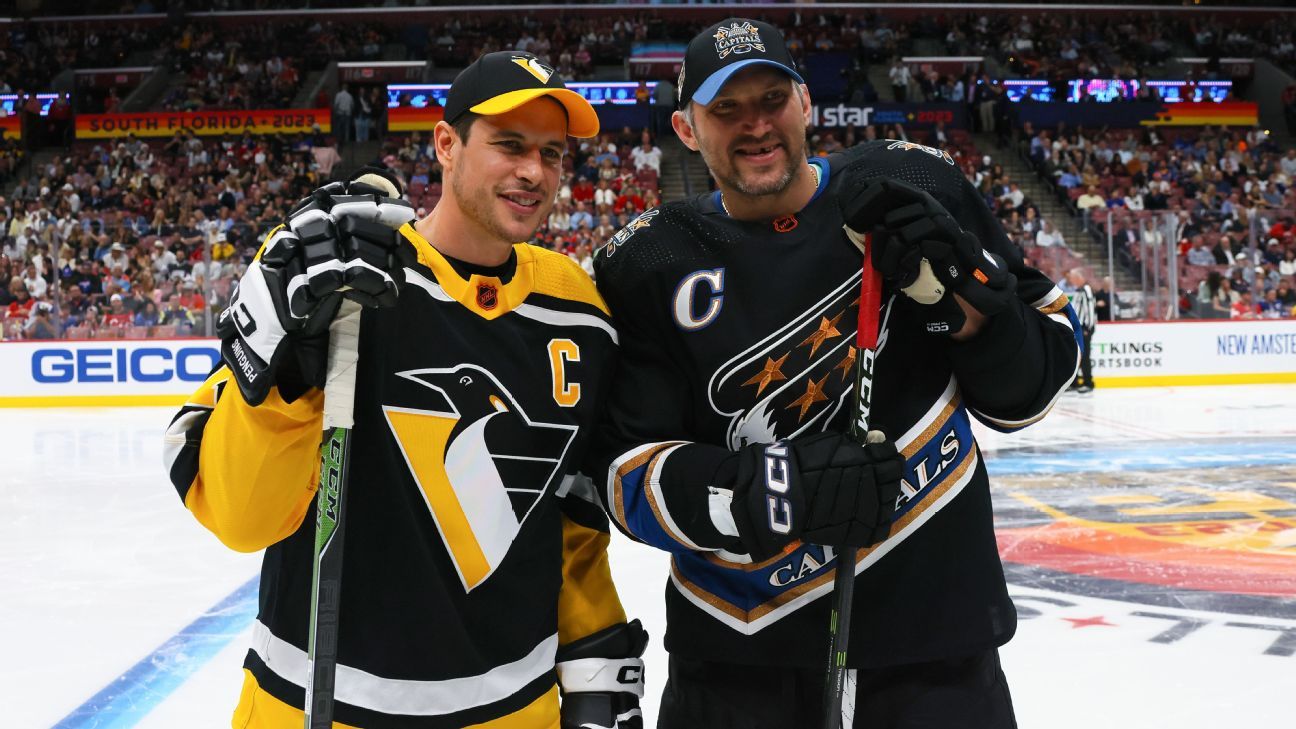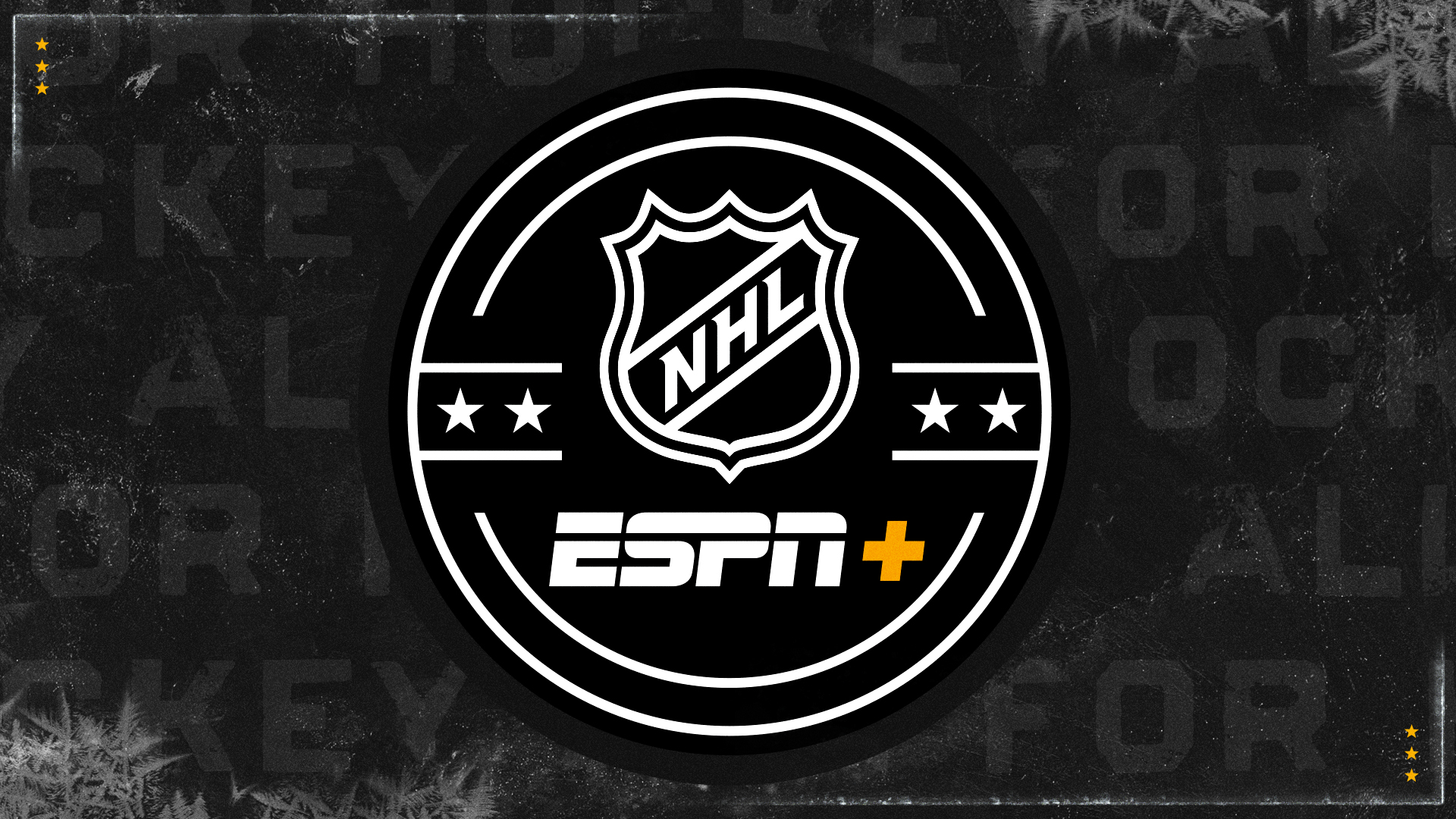 The NHL announced on Tuesday that Fanatics, its longtime e-commerce and fan apparel partner, will become its new outfitter of on-ice uniforms and authentic jerseys beginning in 2024-25.
As fans, we're accustomed to seeing the Nike swoosh or the Adidas stripes on sports uniforms. But this NHL deal will mark the first time Fanatics branding will be directly on an official player uniform for a professional sports property.
Why did the NHL choose Fanatics? What are the company's plans for player jerseys? What does this mean for some of the innovative designs we've seen under Adidas, like the Reverse Retro collection?
We spoke with Doug Mack, CEO of Fanatics commerce, and Brian Jennings, NHL executive vice president of marketing, to find the answers to these questions and many more about this landmark 10-year deal.
---
How did Fanatics become the NHL's official game-worn uniform maker?
While that process officially started last year, the seeds were planted back in 2005, when GSI Commerce took over the NHL's e-commerce operation. That partnership was so successful — tripling online sales — that the league inked a 10-year contract extension with GSI in 2009.
GSI Commerce CEO Michael Rubin acquired Fanatics, which was a Florida-based sports retailer, and merged their assets in 2011. That's also the year Rubin sold GSI to eBay for $2.4 billion and then bought back the sports e-commerce business to relaunch as Fanatics.
Fanatics has incrementally broadened its relationship with the NHL. It runs retail stores at a few NHL arenas and onsite at events like the NHL All-Star Game and Winter Classic. It operates the NHL's flagship retail store in Manhattan, which opened in 2021.
It also started to make more gear, not only for fans but for those inside the league. In 2017, Fanatics acquired the rights to make replica jerseys for fans and created the "Breakaway" jersey. Among the innovations were more stain-resistant materials and a foldable jersey logo crest for easier storage.
In 2018, Fanatics received the rights to Authentic Pro, making the practice wear for players, coaches and staff — "basically everything that they use when they're not in the actual game," Mack said.
Even as Fanatics made more and more items for the NHL, there was no guarantee that it would become the league's next jersey maker when the league's seven-year deal with Adidas was up.
"It was never, 'If you do well on this, this is what happens next,'" Mack said. "I think there was us doing all that, Adidas doing the on-ice items. But as things unfolded over time, it was more the NHL seeing what we've done and approaching us to say, 'Are you up for taking this next step?'"
As ESPN first reported in July 2022, Adidas decided to step away from making hockey jerseys and would not extend its deal with the NHL beyond the 2023-24 season.
Jennings said when the NHL knew Adidas was getting out of the hockey jersey business, it surveyed the "competitive landscape" to see what else what out there. In short order, it became apparent that Fanatics offered something "very appealing" to the league as a jersey-maker, Jennings said.
"It continues to be a natural progression with everything that we're doing with a partner in Fanatics going back to 2005 to the e-commerce play. With that, we've grown with them," Jennings said. "Each step of the way, you've just watched this increase in commitment to product, commitment to performance, commitment to design."
---
What is the message to fans who see Fanatics as just an e-commerce and replica jersey company?
Jennings anticipates there will be some NHL fans who question this decision, after years of knowing Fanatics only one way.
"It's fair. I guess the only thing that I could say is to let us prove the things that we're talking about, right?" he said.
The main counterargument for the NHL is that this isn't Fanatics' first rodeo when it comes to making professional sports uniforms. They make close to 100,000 of them for Major League Baseball each season.
Nike is the "official outfitter" of Major League Baseball, but Fanatics has made MLB's Nike-branded uniforms for all 30 teams since 2017, when it acquired Majestic. Fanatics also makes authentic NFL jerseys that also carry a Nike logo, which are sold online and in retail stores.
"The Fanatics brand is fairly well-known to fans, but we're often thought of as more of an e-commerce company," Mack said. "This isn't the first time we've done performance product, but this will be the most visible we've ever been in making that performance product."
Mack said that Fanatics will use that MLB experience and apply it to hockey. "We build on what's working today, and then we bring in resources and thinking to bring new innovation," he said.
For example, they'll use the same factory based in Saint-Hyacinthe, Quebec, that Adidas did to produce its jerseys. Mack says Fanatics is also relying on past experience on the personnel side. Keith Leach, currently Fanatics Brands NHL VP/GM, will be the head of the authentic jersey project, having previously worked on game-worn gear with CCM, Reebok and Adidas. Jennings said Leach will "keep the trains on the right track from a supply chain perspective."
Dom Fillion, its creative lead, served on the on-ice jersey design teams for Reebok and Adidas. He was the initial designer at Adidas when those jerseys launched.
"I understand there may be, initially, some trepidation [from fans], but I do have a lot of confidence in the team at Fanatics," Jennings said. "I look back at the history with our locker room, at what they're doing with other leagues, and I do think that they will be able to do this."
---
Was there any concern about the same company providing authentic and replica jerseys in addition to the majority of the NHL's other apparel?
Putting all of their jersey eggs in the Fanatics basket would seem to run counter to what the NHL did in its most recent U.S. media rights deal: Getting away from a monolithic setup to spread the wealth among multiple networks.
Jennings pushed back on that notion, saying the NHL doesn't "want to have a monolithic model" in retail and that he doesn't believe the Fanatics deal provides one.
Jennings said while Fanatics will be the "workhorse" for NHL merchandise and gear, there will always be "tastemaker" brands that are creating other retail items. He cited collections from Erin Andrews and 47 Brand as examples of other partners making NHL-related merchandise.
"No one company can do every product category and do it incredibly well," he said.
Mack says the deal indicates that the NHL values Fanatics' work over the years.
"The NHL went through the logical steps with us for us to show what we can do," Mack said. "The NHL has made bets on us in the past, we've delivered on those bets, and this was a natural place to go next."
---
Will NHL jerseys look radically different in 2024-25?
Not according to the NHL and Fanatics. One of the reasons Fanatics will use that factory in Saint-Hyacinthe is so the jerseys have little variation from what they are today. The specs for the jerseys will be exactly the same. While there will be differences in some of the fabrics and materials, "it will be almost indiscernible" to the jerseys currently in use, according to Jennings.
Mack said it's important to take time and get the players' feedback on the uniforms before doing anything to alter them.
"We're very optimistic about the players' reaction to what we bring to market in 2024-25," he said. "We've been successful because we don't just change for change's sake. We look at what's working well today."
---
What about NHL logo redesigns?
Teams have been known to do a total rebrand when a new gear-maker signs on with the NHL. When Reebok made its debut, teams like the San Jose Sharks, Washington Capitals and Vancouver Canucks took the opportunity to remake their kits.
Typically, teams inform the NHL around April that they're thinking about doing a jersey or logo change for the following season. Many of them aren't acted upon: Either a team gets second thoughts or it goes through the design process and doesn't find a good alternative.
That design process can be an intense and lengthy one, which is why the NHL will ask teams to put a hold on uniform overhauls for the time being. Jennings said that outside of anniversary jerseys that have to be produced in a timely manner, teams will likely hold off on any major redesigns until after Fanatics is "up and running" as the official uniform maker.
"You'll probably see minimal changes. We'll ask the teams for their cooperation in that," he said. "We want to make sure that we're delivering a high-quality product and not have any types of delays. Designing or redesigning a uniform is where a lot of times the biggest delays happen."
---
What happens to Adidas specialty jerseys, like the Reverse Retro collection?
Jennings said the NHL owns any jersey design that ever gets worn on the league's ice surface. That has been part of every deal they've made with a gear maker. Adidas doesn't have providence over any of the jerseys it helped create.
Does that mean we'll see more Reverse Retro jerseys? The two collections of that brand extension were incredibly popular among fans. But Jennings said those jerseys were made in the spirit of "limited drops or a scarcity model," meaning we shouldn't expect to see these particular versions of those jerseys for quite some time.
"Maybe in the future we go back into the vault and reexamine them," he said.
In fact, Jennings said that the NHL would have ended the Reverse Retro program had Adidas reupped with the league. "Reverse Retro was incredibly successful for two years. But I wouldn't have gone back and done Reverse Retro 3.0. I think it had done its thing," he said.
Instead, the NHL has challenged Fanatics to carve its own path. It may not be apparent in the first two seasons of their 10-year deal, but Jennings said that the 2026-27 season is where fans might start to see "the innovation and technology story that we want to tell with the jersey."
---
What might happen in 2026-27?
Jennings mentioned that season as the earliest target for significant changes to the NHL sweater. In particular, there could be changes to what materials are used in game sweaters, including the exploration of lighter fabric options for the jersey and logo crest.
"There are always these quantum leaps in performance fabrics and materials," he said.
There are other areas of focus for Fanatics and the NHL, including player safety. Jennings said they will explore how to better guard players from accidental skate lacerations, potentially with added protection built into the sleeves or socks.
There also have been discussions within the NHL about enhancements that could be made to jerseys that are unique to certain positions, be it a forward, defenseman or goaltender.
"The development, the testing of it, the reinforcement of it, that all takes some time," Jennings said.
---
What do the next several months look like for Fanatics and the NHL?
Fanatics and the NHL will immediately begin working with all 32 teams, their equipment managers and players to create a seamless transition of these new product rights as they approach the 2024-25 season.
The next year will be one with plenty of information gathering from players and teams.
"We're going to say, 'This is the baseline,' and figure out what's working and what could be better," Mack said. "How could the athletes feel better when performing in this product? And then we'll go through multiple generations of updates. It's not an overnight dramatic change just to make a splash."
Jennings said marketing meetings will begin soon for not only the 2024-25 season, but also the seasons that follow.
"If you think the changes in retail were dramatic over the last five years, they're going to be even that much more dramatic in the next 10 years," he said. "And Fanatics, driven by Michael Rubin and his senor team, are definitely visionaries."
---
Could this lead to Fanatics taking over more in-arena stores?
Currently, Fanatics operates onsite retail stores for the New Jersey Devils and the Capitals. They wouldn't mind adding more arenas to the fold.
"What's actually really exciting about this vertically integrated relationship is the innovation you can bring," Mack said. "We have the ability to make championship products in the certain arenas that we run."
Such as 2018, after the Capitals won the Stanley Cup: Fanatics had the rights to make championship products. Washington fans attending their watch party in D.C. could buy Capitals Stanley Cup gear immediately after they won the championship in Las Vegas. During the Caps' Cup run, the D.C. retail stores were able to replenish their stock quicker because they also made the apparel.
"We certainly would love to service any NHL team that wants it, but it goes team by team," Mack said. "This is not a league decision. The team decides who operates in their arena. We feel that because of the vertical rights, our ability to provide the best fan experience in the arena is unrivaled."
Crowning a champion in college football's 2023 64-team playoff

The old survive-and-advance adage, the football version anyway, has us down to 16 teams.
Yep, the Sweet 16 awaits in ESPN's 2023 fictional NCAA football tournament.
The early rounds have already provided a few shockers, not to mention some memorable moments and games. Both veterans and freshmen have stepped up to steer their teams to this point. All four No. 1 seeds are still alive: Georgia, Michigan, Ohio State and Alabama. The lowest remaining seed is No. 10 Pittsburgh.
To recap, the original seeds were based to some degree on ESPN's latest SP+ projections entering the 2023 season. We're long past seeds meaning anything. All that matters now is how a team plays on game day. So let's finish football's version of a 64-team tournament.
We'll dedicate it to the late Mike Leach, who suggested a decade ago when he was at Texas Tech that college football should go to a 64-team tournament like basketball.

SOUTH REGION
SEMIFINALS
(1) Georgia 34, (4) Ole Miss 24: Back in the day, Kirby Smart and Lane Kiffin used to go at it on the Alabama practice field when they were working under Nick Saban. Both had elite players, too. Kiffin has significantly upgraded the Rebels' roster, but the Dawgs are still too strong on the defensive side of the ball and get a two-sack performance from Mykel Williams to thwart Ole Miss drives in the fourth quarter.
(3) Washington 38, (2) Oregon 35: Kalen DeBoer and Washington take a massive step in DeBoer's second season in Seattle. The Huskies' balance on offense and defense is on full display against longtime rival Oregon, which takes the lead midway through the fourth quarter on Bo Nix's 67-yard touchdown pass to Kyler Kasper. Michael Penix Jr. answers, though, in the final seconds with his fourth touchdown pass of the game to send the Huskies to the Elite Eight.
REGION FINAL
(3) Washington 24, (1) Georgia 23: Georgia's quest to win a third straight national championship comes to a bitter end when Washington defensive end Bralen Trice bats down a fourth-down pass at midfield inside the final minute to keep the Dawgs from moving into field-goal range. Georgia tight end Brock Bowers has a huge game with a pair of touchdown catches, but Washington receiver Rome Odunze has the biggest catch of the game, a 24-yard touchdown in traffic that puts Washington ahead to stay and keeps the Huskies' dream season alive.
HOW WE GOT HERE
First round: (1) Georgia over (16) East Carolina, (2) Oregon over (15) Syracuse, (3) Washington over (14) Washington State, (4) Ole Miss over (13) Houston, (12) Nebraska over (5) TCU, (6) Mississippi State over (11) Michigan State, (10) Maryland over (7) Oregon State, (9) Oklahoma State over (8) Arkansas
Second round: (1) Georgia over (9) Oklahoma State, (2) Oregon over (7) Maryland, (3) Washington over (6) Mississippi State, (4) Ole Miss over (12) Nebraska
---
MIDWEST REGION
SEMIFINALS
(4) Notre Dame 30, (1) Michigan 27: Would love to see these two Midwest blue bloods still playing every year, but a marquee postseason showdown will do for now. Blake Corum and the Wolverines' running game set the tone early, and the Irish don't get many offensive possessions. But then Notre Dame quarterback Sam Hartman heats up, and with some excellent protection from his offensive line, he picks apart the Michigan secondary and leads the Irish into the Elite Eight.
(2) LSU 37, (6) Wisconsin 20: One of the hottest teams in the tournament, LSU does a little bit of everything right in racing past Wisconsin. The Tigers pass for more than 300 yards, rush for more than 200 yards and hold the Badgers to just one offensive touchdown. If that's not enough, defensive tackle Maason Smith comes up with a strip-sack touchdown to give LSU a cushion too steep for Wisconsin to overcome.
REGION FINAL
(2) LSU 31, (4) Notre Dame 27: Brian Kelly left Notre Dame after a highly successful tenure in South Bend to chase national championships at LSU. As fate would have it, Kelly has to go through his old school in Year No. 2 on the Bayou to get to the Final Four. It's not easy, either, as Marcus Freeman's club plays with confidence and swagger, and even with some early mistakes, Notre Dame manages to hang around. LSU quarterback Jayden Daniels isn't sharp to open the game, but he's clutch when it counts and leads a game-clinching touchdown drive in the final minutes.
HOW WE GOT HERE
First round: (1) Michigan over (16) Western Kentucky, (2) LSU over (15) UTSA, (3) Clemson over (14) Kansas, (4) Notre Dame over Wake Forest (13), (5) Oklahoma over (12) Cincinnati, (6) Wisconsin over (11) Miami, (7) North Carolina over (10) Baylor, (8) Missouri over (9) Minnesota
Second round: (1) Michigan over (8) Missouri, (2) LSU over (7) North Carolina, (6) Wisconsin over (3) Clemson, (4) Notre Dame over (5) Oklahoma
---
EAST REGION
SEMIFINALS
(1) Ohio State 40, (4) Texas A&M 31: Ohio State's defensive secondary play has received its share of heat the past couple of seasons, and the Buckeyes again give up too many big plays in the passing game. The Texas A&M combination of Conner Weigman-to-Ainias Smith is especially effective, and Smith does a lot of his damage after the catch. The Buckeyes are able to withstand the Aggies' offensive onslaught with a running game that wears down Texas A&M's defense with a rotation that goes four deep.
(2) Tennessee 44, (3) USC 41: It's always fun when a football game turns into a tennis match, and that's what happens with these two high-powered offenses as they go back and forth. USC quarterback Caleb Williams is dynamic (as usual), and Tennessee quarterback Joe Milton III plays like he has something to prove with everybody hyping Williams before the game. A special teams play, however, turns the game in the Vols' favor. Dee Williams returns a punt 66 yards to set up the go-ahead touchdown.
REGION FINAL
(1) Ohio State 37, (2) Tennessee 31: The Vols have come a long way in three years under Josh Heupel, and their offense is a daunting challenge for any defense to stop. The Buckeyes don't necessarily stop the Vols, but they're successful in limiting their possessions on offense. One of the ways they do that is by feeding the ball to running back Dallan Hayden, who runs for 131 yards and churns out one first down after another to keep drives alive. It's a big day for the entire Hayden family. Dallan's dad, Aaron Hayden, was a star running back for Tennessee in the early 1990s.
HOW WE GOT HERE
First round: (1) Ohio State over (16) South Alabama, (2) Tennessee over (15) BYU, (3) USC over (14) Duke, (4) Texas A&M over (13) West Virginia, (5) UCLA over (12) Iowa State , (11) Illinois over (6) Kentucky, (10) Louisville over (7) Iowa, (8) South Carolina over (9) Texas Tech
Second round: (1) Ohio State over (8) South Carolina, (2) Tennessee over (10) Louisville, (3) USC over (11) Illinois, (4) Texas A&M over (5) UCLA
---
WEST REGION
SEMIFINALS
(1) Alabama 29, (5) Texas 21: These two teams played a year ago in the second week of the season with Alabama squeaking by on the road. Now, it's win or go home, and with Bryce Young taking his wizardry to the NFL, the Crimson Tide go back to their roots with a bruising running game under first-year coordinator Tommy Rees. Three different Alabama runners rush for more than 60 yards, led by Jam Miller's 130 yards, to keep the Tide's national championship hopes alive.
(3) Florida State 38, (10) Pitt 17: Pittsburgh's impressive run into the Sweet 16 comes to an end, and even though the game isn't close, it's a reminder of the job Pat Narduzzi has done with the Panthers' program. It's also a reminder that Mike Norvell has Florida State back in the national discussion. Trey Benson rushes for a season-high 184 yards, and the Seminoles are three wins away from their first national title since 2013.
REGION FINAL
(1) Alabama 33, (3) Florida State 28: Quarterbacks make their names in big games, especially when championships are at stake. Ty Simpson, following in the massive footsteps of Bryce Young, goes from a good player to the best player on the field in an epic game that sees the two teams trade leads, game-changing plays and memorable moments. Simpson's ability to scramble out of trouble and find open receivers is the difference, and Alabama's running game helps open up some things for Simpson and the passing game.
HOW WE GOT HERE
First round: (1) Alabama over (16) Colorado, (2) Penn State over (15) SMU, (3) Florida State over (14) Troy, (4) Utah over (13) Purdue, (5) Texas over NC State (12), (6) Kansas State over (11) UCF, (10) Pitt over (7) Florida, (8) Auburn over (9) Tulane
Second round: (1) Alabama over (8) Auburn, (10) Pittsburgh over (2), (3) Florida State over Kansas State (7), (5) Texas over (4) Utah
---
FINAL FOUR
(1) Alabama 31, (3) Washington 23: Coaching turnover has been nothing new for Nick Saban, and with two new coordinators this season, everyone was watching to see how the changes would impact the offense and defense. On defense, the Crimson Tide force more turnovers under Kevin Steele and create more negative plays. Outside linebacker Dallas Turner makes a living in the Washington backfield, and tackle Jaheim Oatis stonewalls anything the Huskies try to get inside and collapses the pocket. Defense has defined Saban's career, and it's the defense that spearheads Alabama's trip to the national championship game.
(1) Ohio State 30, (2) LSU 28: The last time LSU won a national championship, it did so with a quarterback that started his career at Ohio State, a guy by the name of Joe Burrow. The Tigers again have a transfer quarterback. Jayden Daniels came to the Bayou by way of Arizona State, and he's up to the challenge against an Ohio State defense that rolls the dice with its pressure. The Buckeyes don't give up any big plays, but Daniels moves the chains with short passes and key conversion runs. Ohio State gets one last shot after a short LSU punt, and the Buckeyes' best player reminds everybody why he's the best receiver in college football. Marvin Harrison Jr. turns a slant route into a 56-yard touchdown, and Brutus Buckeye breathes a huge sigh of relief.
---
NATIONAL CHAMPIONSHIP
(1) Alabama 35, (1) Ohio State: 28: We're down to two of the true powerhouses in college football, two programs that have defined excellence for a long time. Some of the names have changed, but new ones emerge at the most important time of the season. Ohio State quarterback Kyle McCord takes the Alabama defense's best shot and just keeps getting back up and making plays. The list of great receivers who've come through Alabama over the past few seasons is staggering, but it's a junior college transfer, Malik Benson, who makes the play that changes this game. He gets behind the Ohio State secondary for a 72-yard touchdown, and Alabama ends its "lengthy drought" with its first national championship since the 2020 season. It's Saban's seventh national title at Alabama, and under his leadership, the Tide have never gone more than two seasons without a title.